I know that so many of you look forward to this time of year, where your family can be perfectly matchy-matchy or coordinated in holiday pajamas!!! I think that this year more than ever, pajamas are LIFE!!! I definitely bought a few sets for us, some for the entire family, some just for the kids to match and some for me and Vivian to twin!! 😉 I did a similar post last year and my store list only changed slightly for this year, most stores are the same in terms of the best places to get matching family holiday pajamas!!!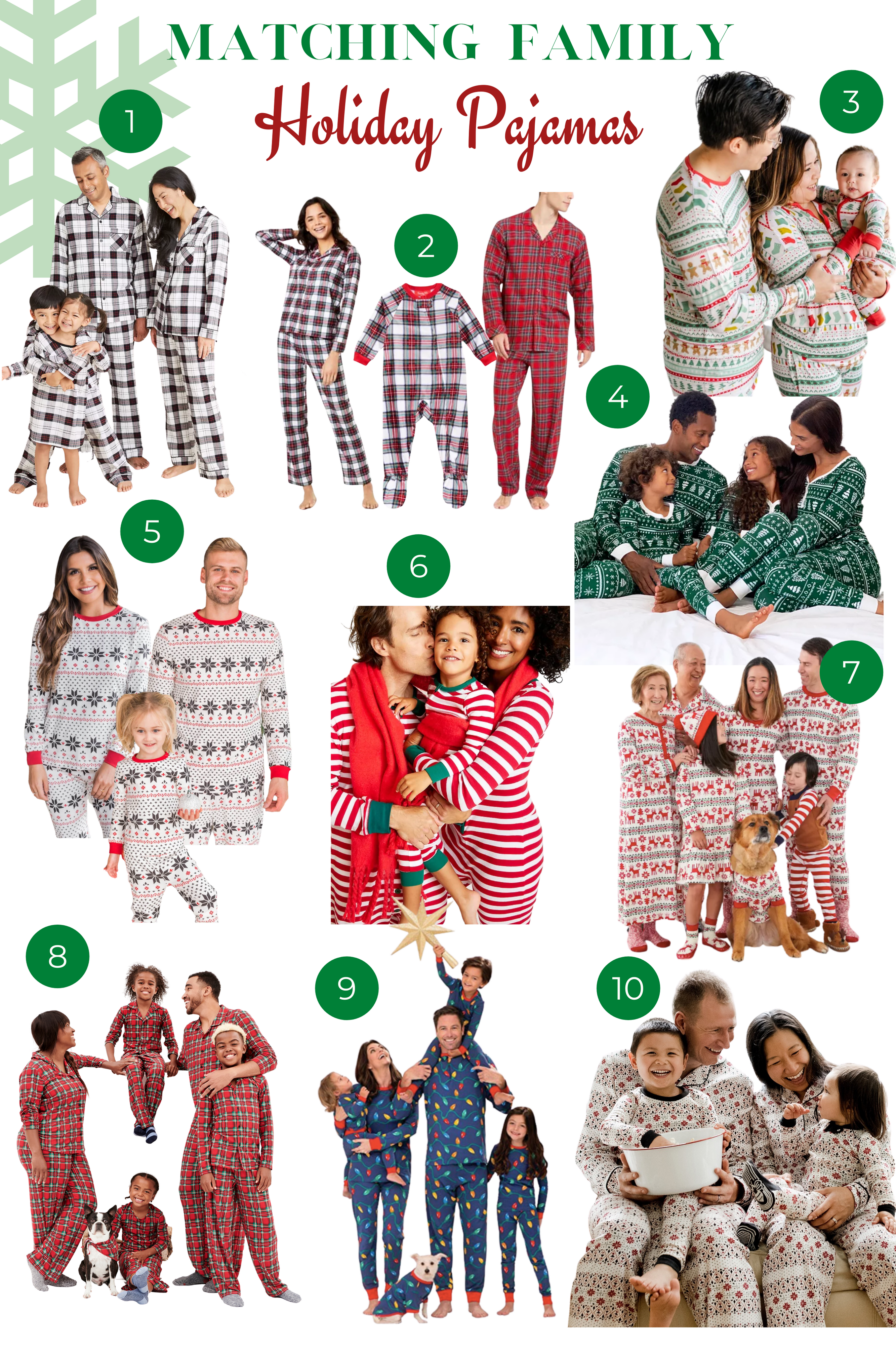 1 | 2 |3 | 4 | 5 | 6 | 7 | 8 | 9 | 10
1. Target – For those of you with bigger families, my friend who has a family of 6 swears by the Target PJs!! Best price for big families!!!

2.
Macy's
– Their selection is pretty decent this year and they are all part of their Black Friday Specials so they are marked down!!
3.
Little Sleepies
– I LOVE LOVE the prints they have, but sizes might be selling out pretty fast for getting matching pajamas for the whole family!!
4.
Kohl's
– I really LOVE the LC
Lauren Conrad set
and the other sets are OK too. Another affordable option!!
5.
Pink Lily
– I LOVE Pink Lily and you can always find coupon codes for them. These are a little pricier, but they have lots in stock and some REALLY cute prints!!!
6.
Old Navy
– They always run sales around this time and have some really cute plaid prints and colors!!!
7.
Hanna Andersson
– This is one of my FAVE places for getting family PJs, we get them EVERY year!!! I love the prints and the PJs hold up well year after year!!!
8.
Walmart
– They have some affordable options, but it is a little harder to search by matching sets. They have a few cute prints!!
9.
Amazon
– You know they always have so many options for everything and anything you want! I rounded up my top picks below!!!
10.
Burt's Bees
– I really love the fabric and how soft these PJs are, GREAT for babies and they have some really cute prints too!!!