Last month, I shared a fun little Thanksgiving for kids table idea here, so this month I wanted to build upon that and share another Thanksgiving dinner table setup and some Fall décor. All of these pieces are from Walmart and you can get them all for a great price too!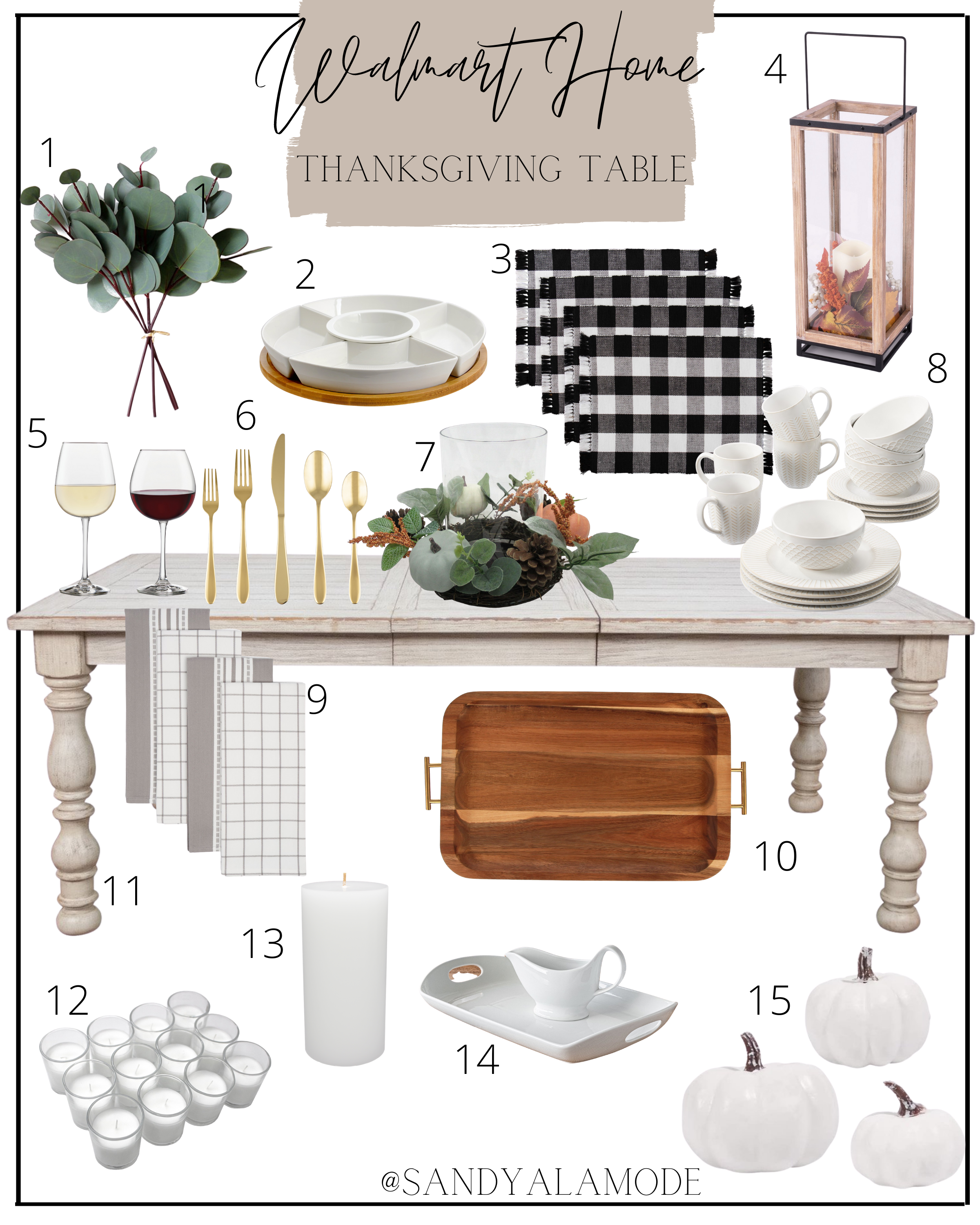 1 | 2 |3 | 4 | 5 | 6 | 7 | 8 | 9 | 10 | 11 | 12 | 13 | 14 | 15
One of my my favorite things to do is to make charcuterie boards filled with fruits, meats and cheeses. This board with the little gold handles is a great size and just so perfect for serving!! I'm a sucker for a neutral and timeless décor setting with pieces that you can use around your home and throughout the entire season! I also think filling the table with greenery to bring in that more natural element and I love the soft glow of candles (especially because it gets so dark so early these days)! And I'm all for some gold flatware to glam up the dinner table!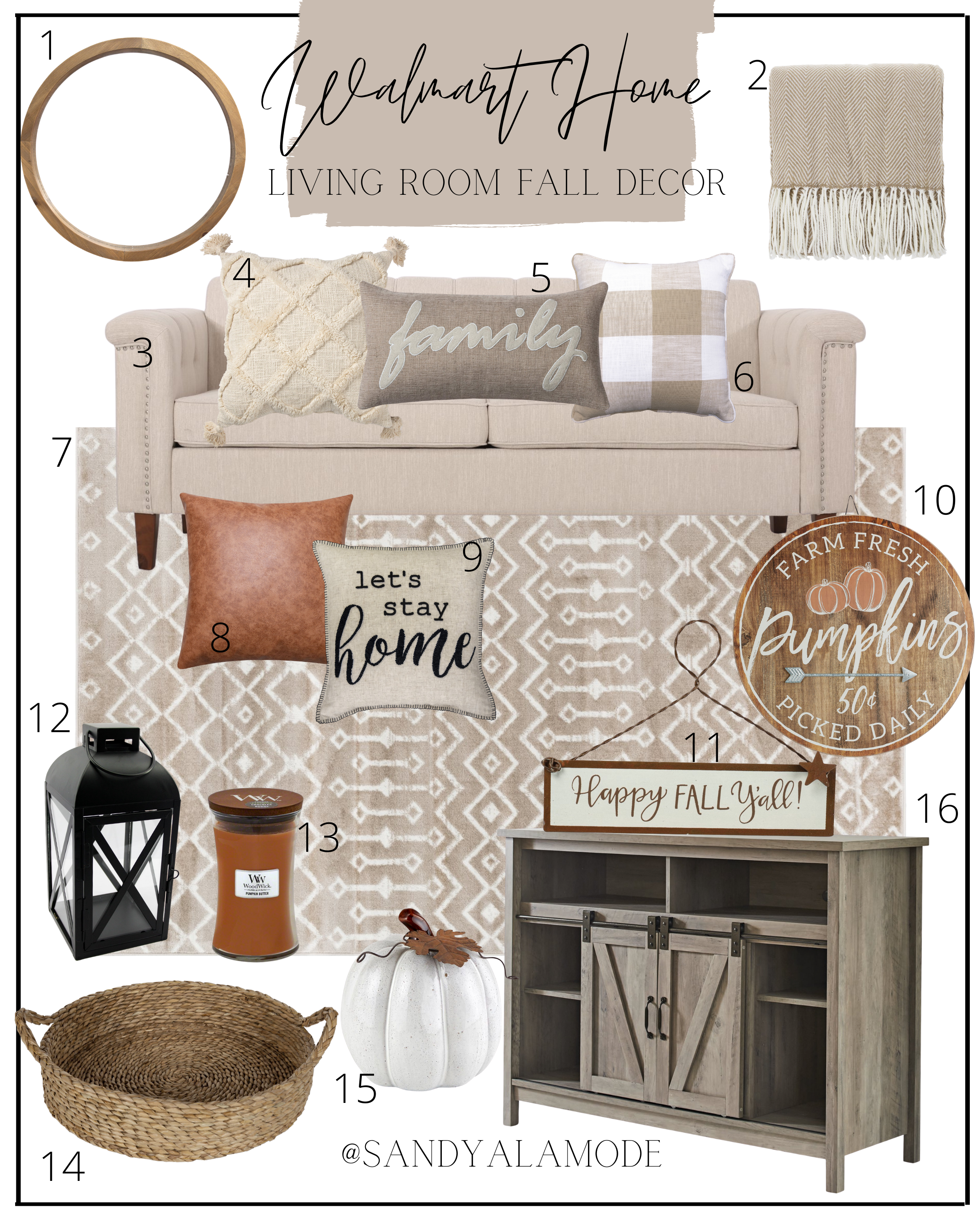 1 | 2 |3 | 4 | 5 | 6 | 7 | 8 | 9 | 10 | 11 | 12 | 13 | 14 | 15 | 16
I had so much fun making the Thanksgiving tablescape idea that I wanted to throw in a Fall living room décor idea as well!! Again, I LOVE neutrals with some pops of Fall colors like brown and pumpkin colored décor! I also feel like many of these pillows and signs can be used anywhere around your house! Walmart seriously has some gorgeous home décor pieces and a huge variety of it too!!
This post was sponsored by Walmart, all opinions expressed are 100% my own.