Last week we got SO much of our house organized and I have to tell you, it feels GOOD! We have a playroom in the basement as well as on our main floor and I've always loved this little reading nook area we created for the kids! I usually switch it out for every holiday/season! The loft bed makes it so the kids can have a fun little place to sit, they can play underneath or we can use it for storage, and sometimes they like to have "sleepovers" on it as well! I recently updated this space for Valentine's Day / Spring with some furniture and decor pieces from Walmart that are both affordable and cute!! They have such a high -quality, broad assortment of furniture and decor that would work well for kid's playrooms, bedrooms and even study spaces!!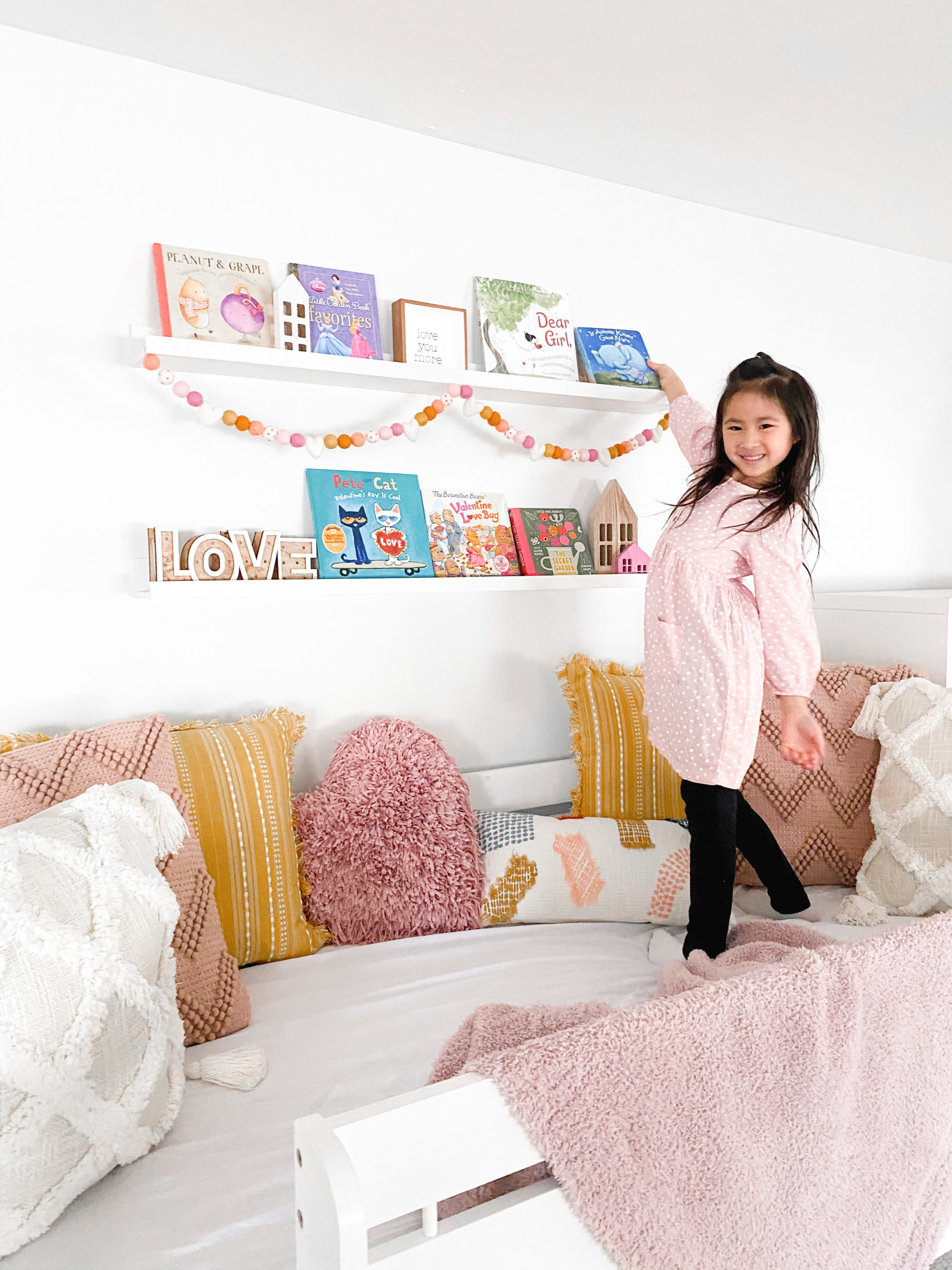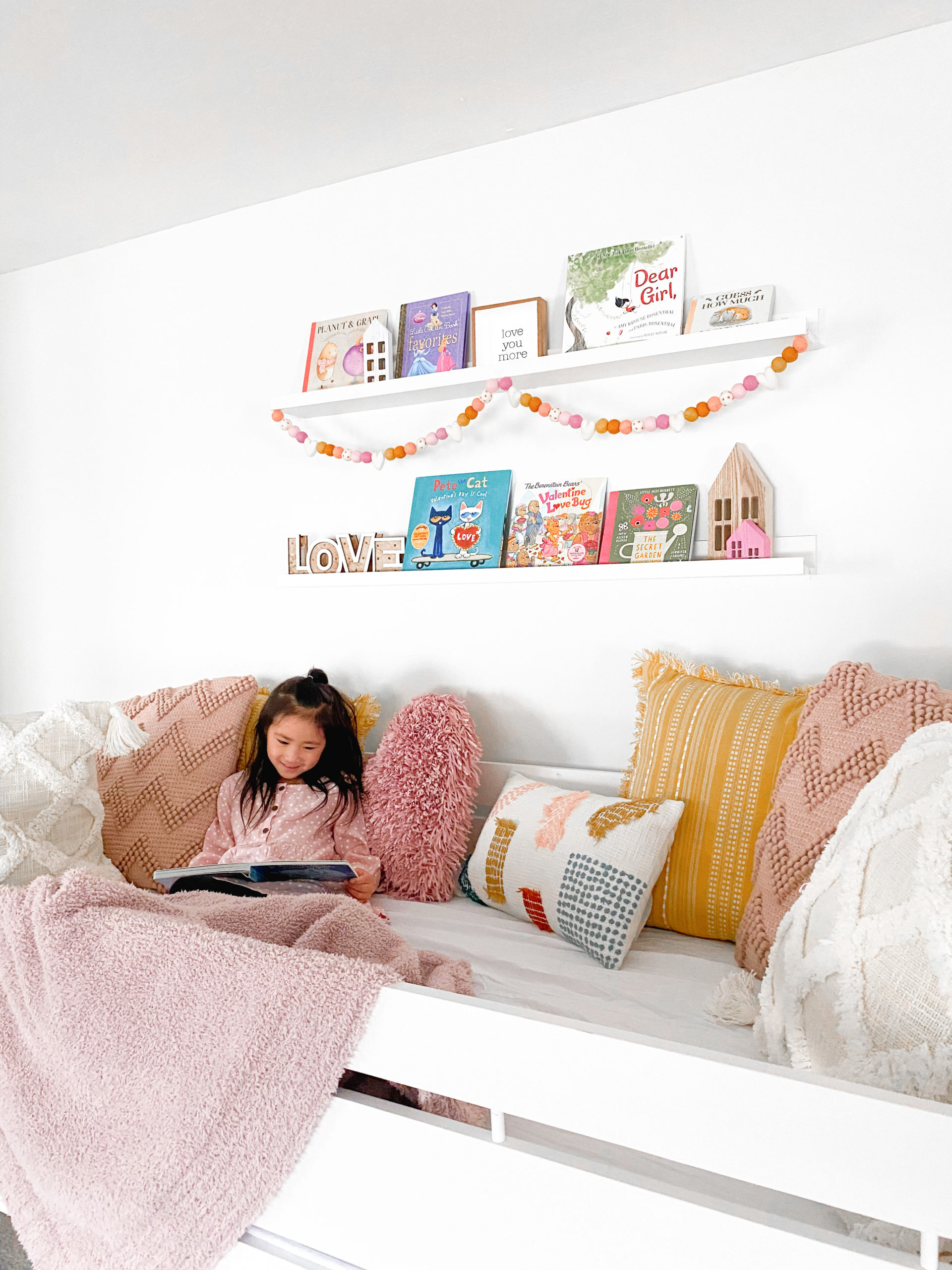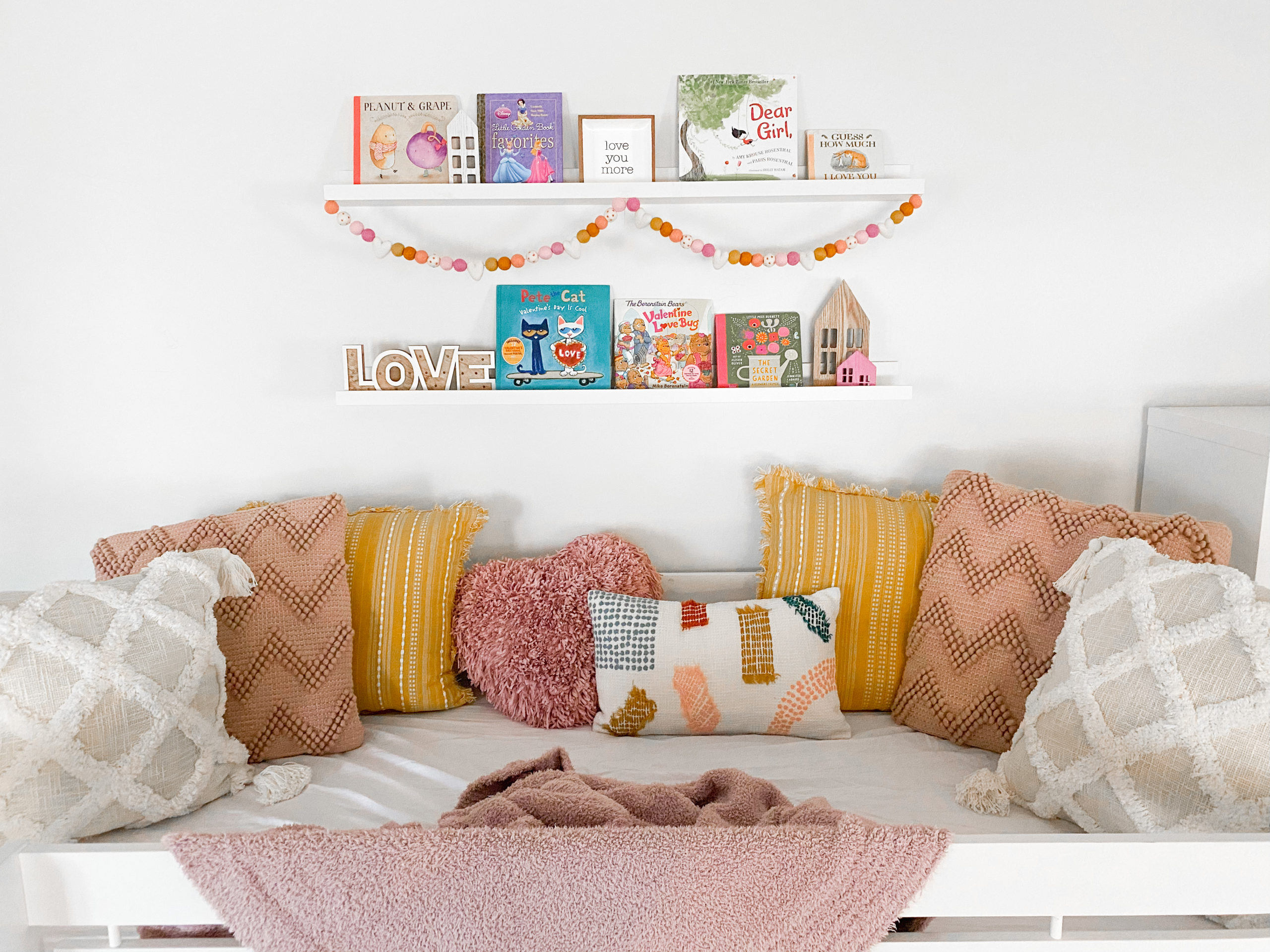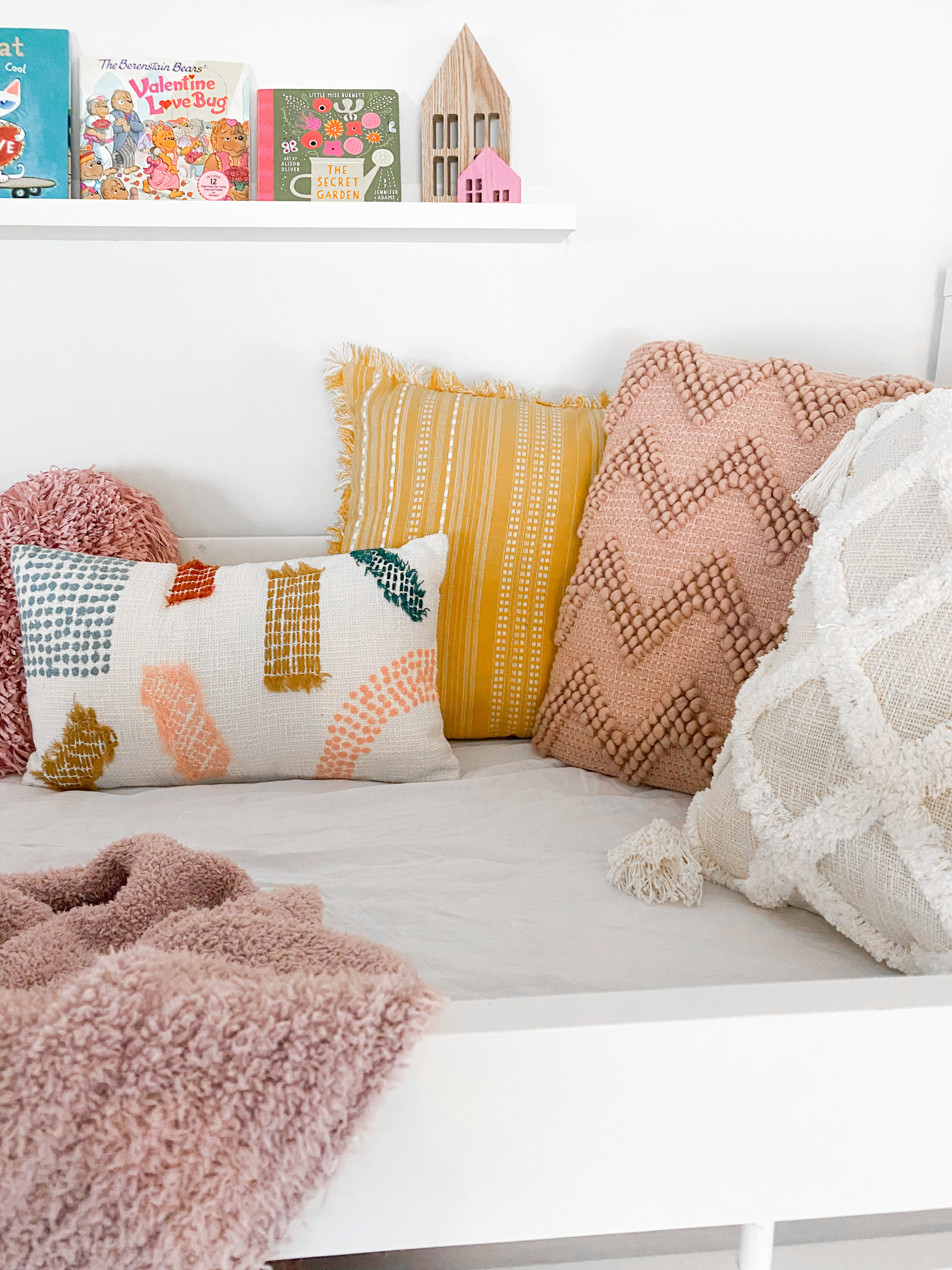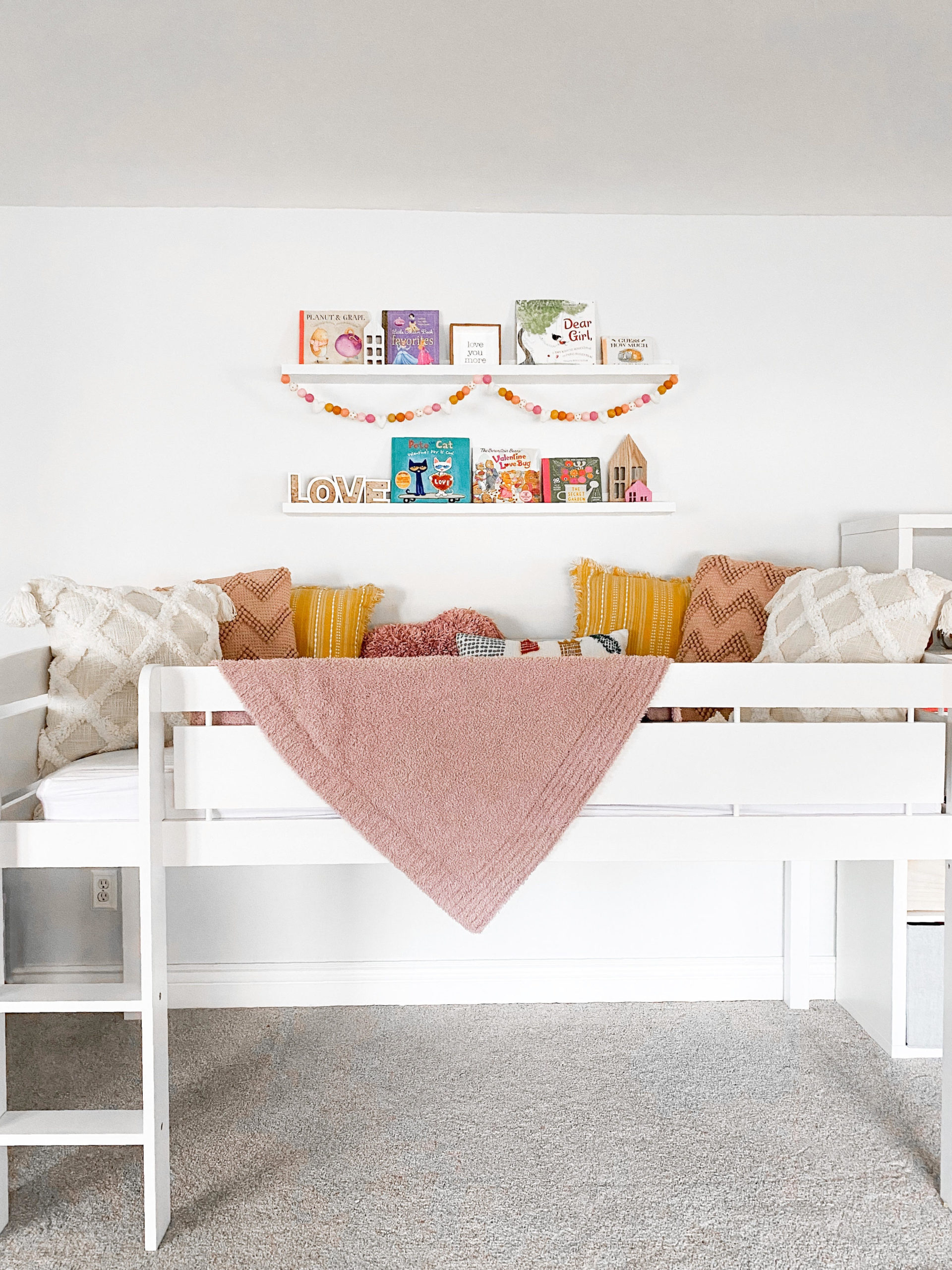 I am so excited about all of these cute pillows I got from Walmart! They really make the space so bright and fun and I just love all the textures to all of them! I really love the neutral cream one, but the pink pillow is SO pretty too, and this colorful one just ties everything all together! These pillows would totally work for other areas of my home too. If you are looking to spruce up your kid's spaces, make sure to check out Walmart's in-store, delivery and pick up today options as well!
Shop playroom furniture and decor ideas here:
Thank you to Walmart for sponsoring this post, all opinions expressed are 100% my own.