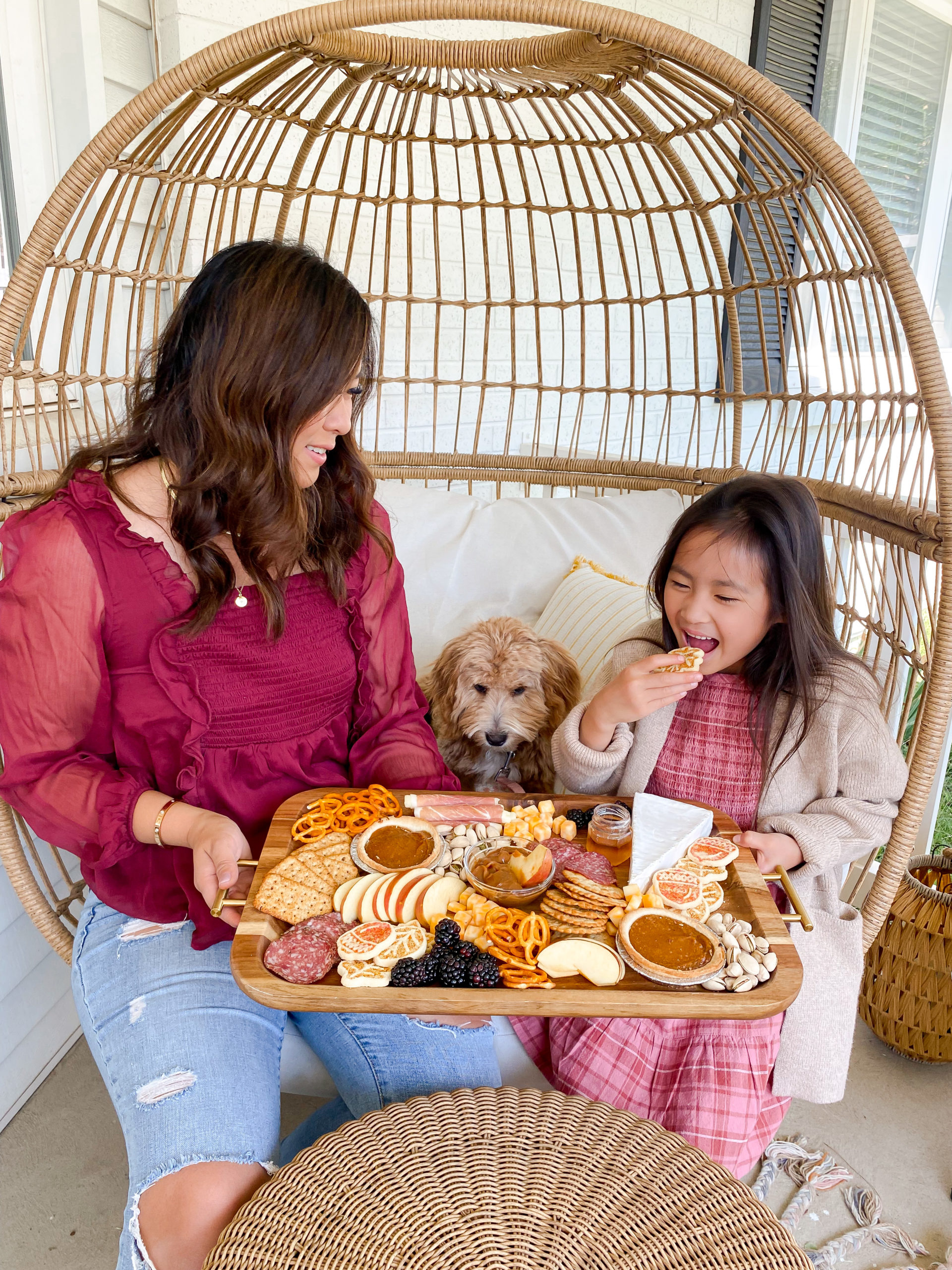 It's that time to start thinking about those Fall charcuterie / snack boards, and I am so excited about it! Fall is definitely one of my favorite seasons because of so many birthdays in it and holidays coming up!! And you know that ever since I discovered making charcuterie boards, I haven't been able to stop haha!!! For this Fall board, I got groceries delivered to from my local Walmart store for free ($35 minimum, restrictions apply) thanks to my Walmart+ membership!! I've been a member for many months now and have used it every single month!! It saves me time because I don't need to go to the store, but rather, I just select the groceries I want online, select a date and time slot and it shows up on my front doorstep in the allotted time. It's helped me out so much especially for those last minute days when I need groceries for dinners, snacks or gatherings.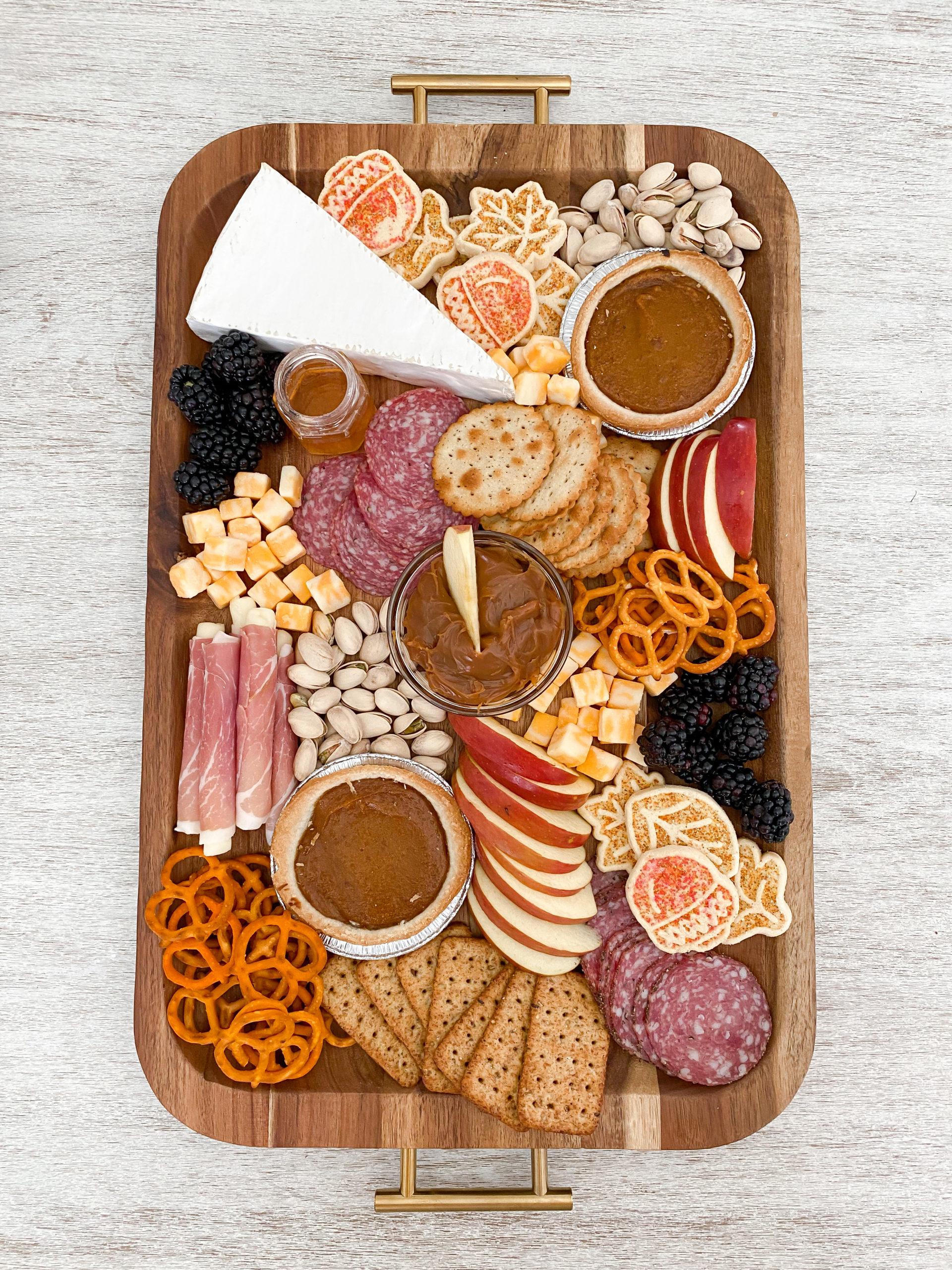 For this Fall charcuterie board, I went with a neutral, red, and orange theme and with that I just picked grocery items that fit within those colors. So basically crackers, cheese, meats, pretzels, apples, nuts that could go on any board, but then I also added in some mini pumpkin pies and harvest cookies to really make it "Fall"!!! My local Walmart store had all of these items which was awesome. If you haven't signed up for Walmart+ yet and are thinking about it, you can get a free 15-day trial and once you are ready to sign up, it's a $98 a year membership and totally worth it!!!
Shop the snack board here:
Thank you to Walmart for sponsoring this post, all opinions expressed are 100% my own.