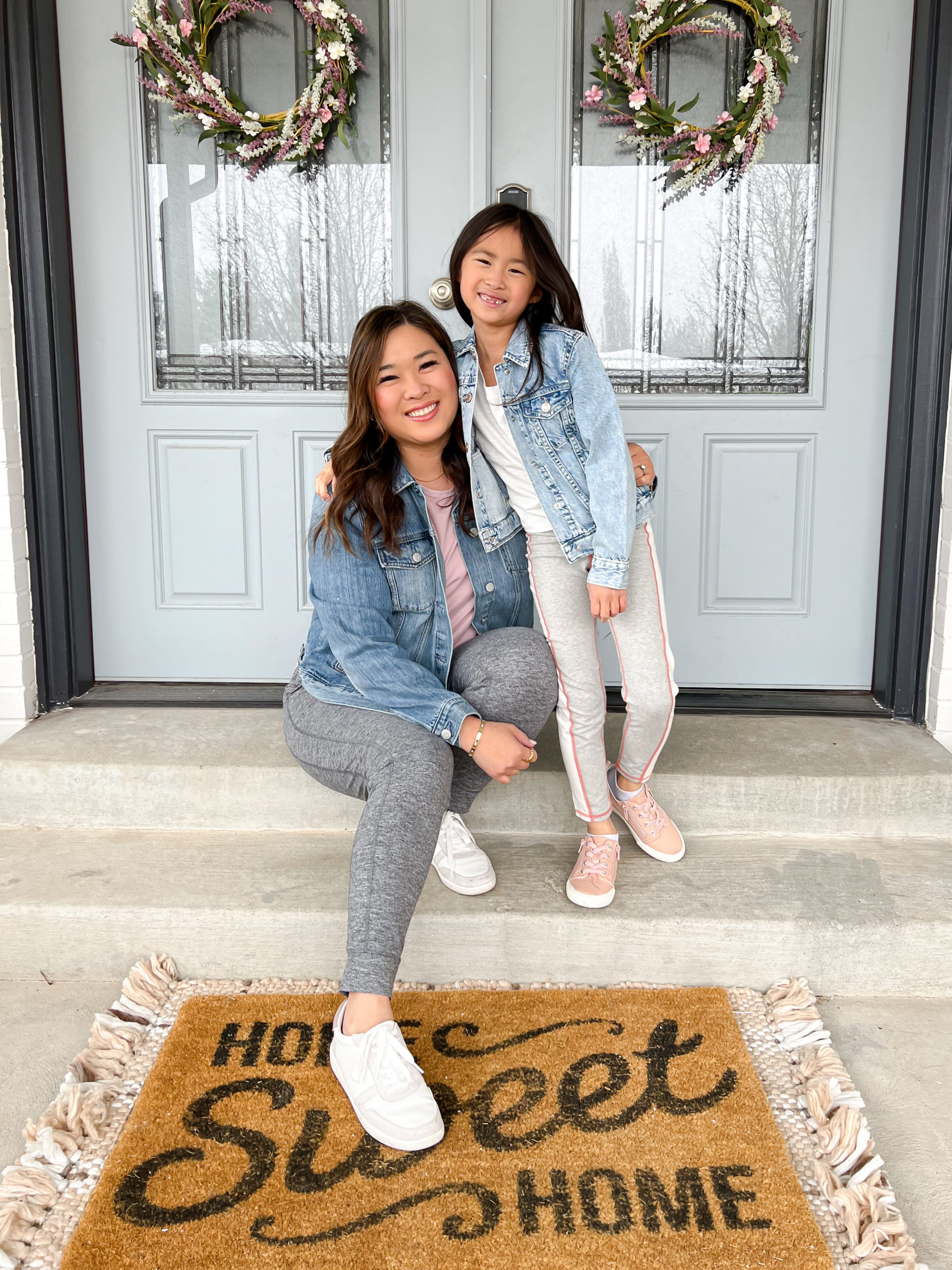 We have a couple trips over the next couple of weeks and we are SO excited about it! We will be flying, which means that we need some comfortable clothes for the airplane. One of my favorite things to bring on any Spring/Summer trip is a denim jacket. GAP Factory has a variety of denim jackets, but my favorite (for me and the kids) is their Icon Denim Jacket. The jackets are on the softer side and have some stretch to them, and I love that they come in a lot of different washes too!! Trust me when I say that Vivian is pretty picky about her clothes and she loves her denim jacket!! And for a cute and comfortable travel look, I love pairing the jacket with some pieces from the GapFit line, which is GAP Factory's athleisure line. The pieces are great for every day, travel and working out!!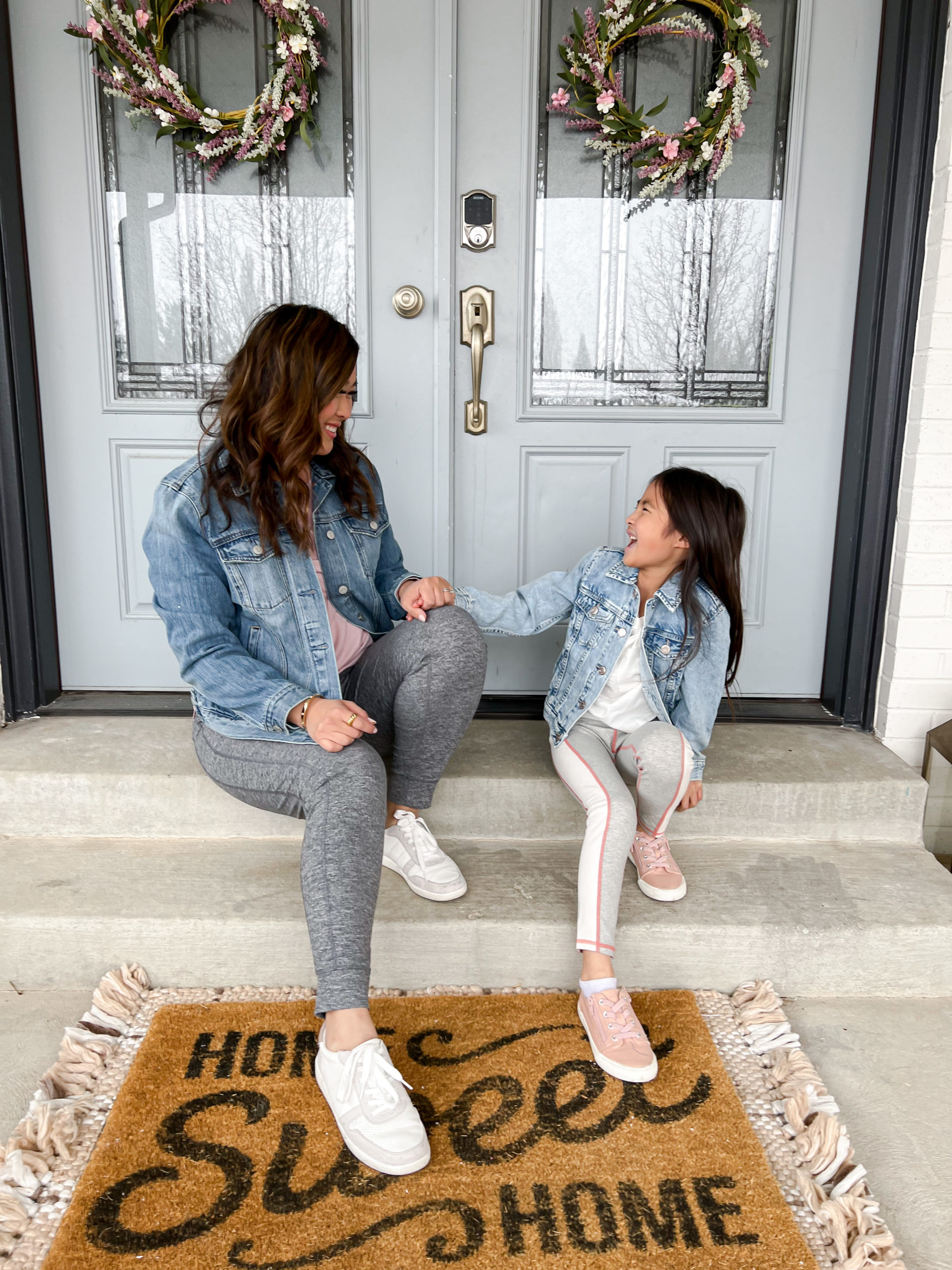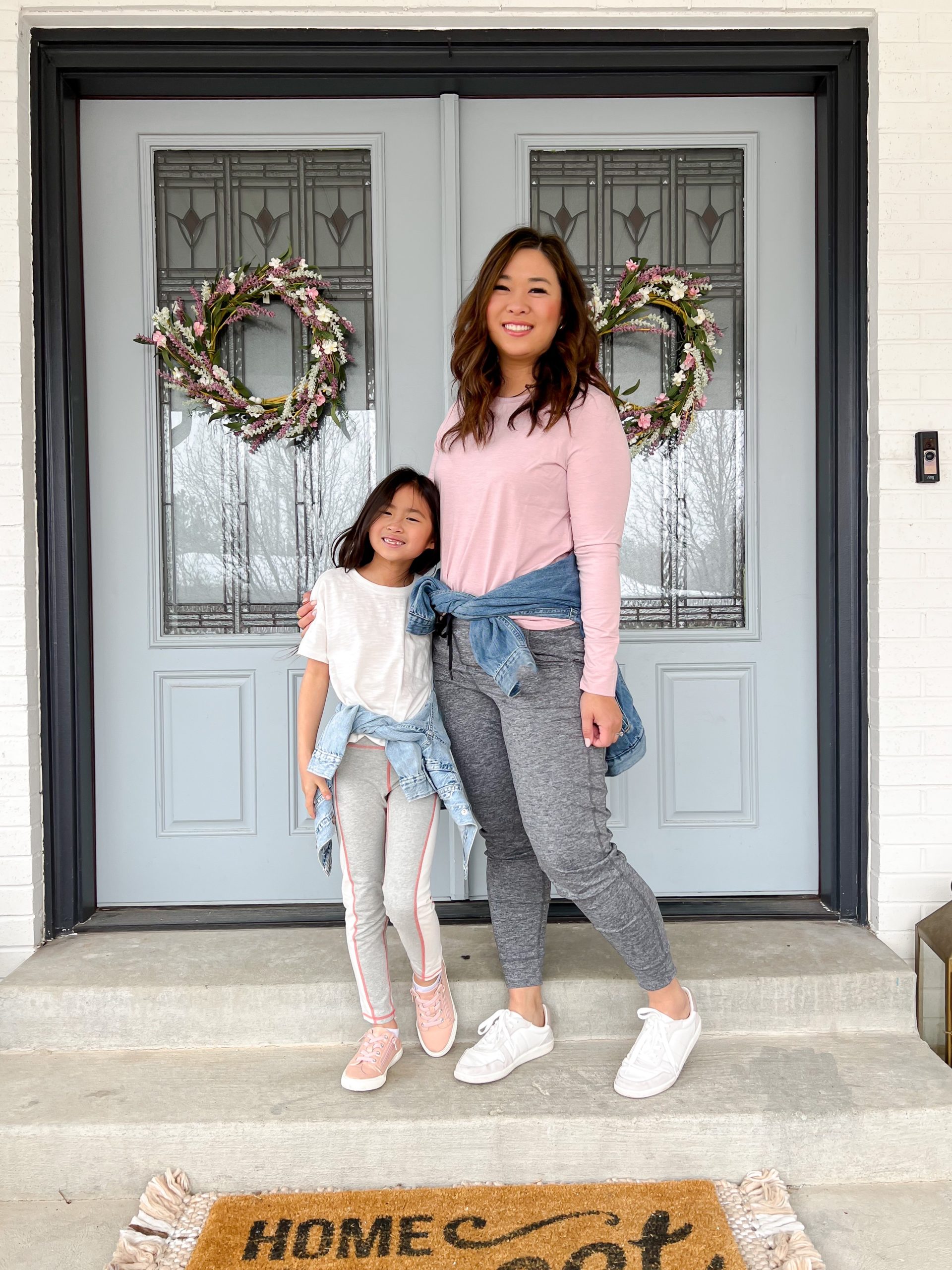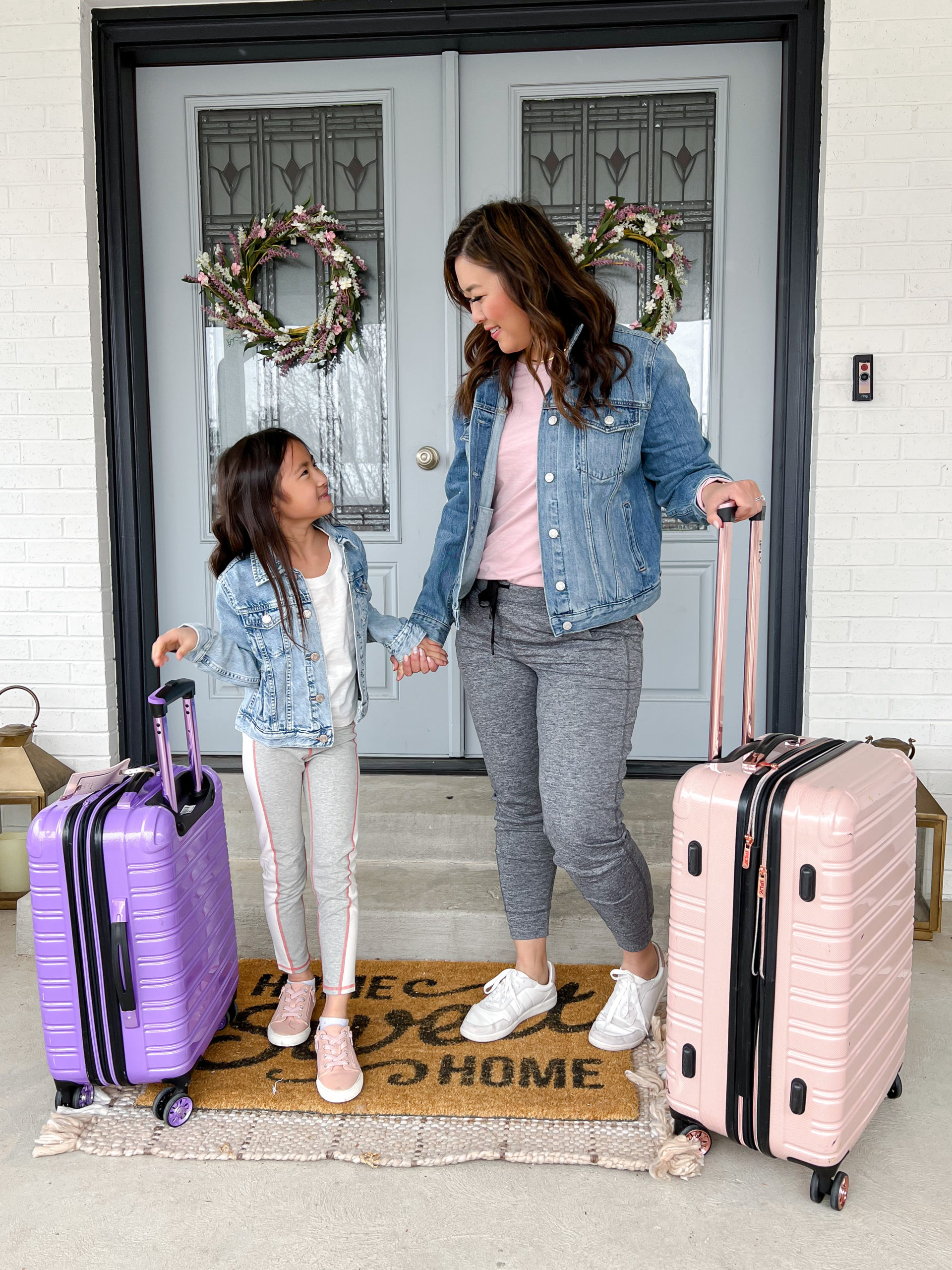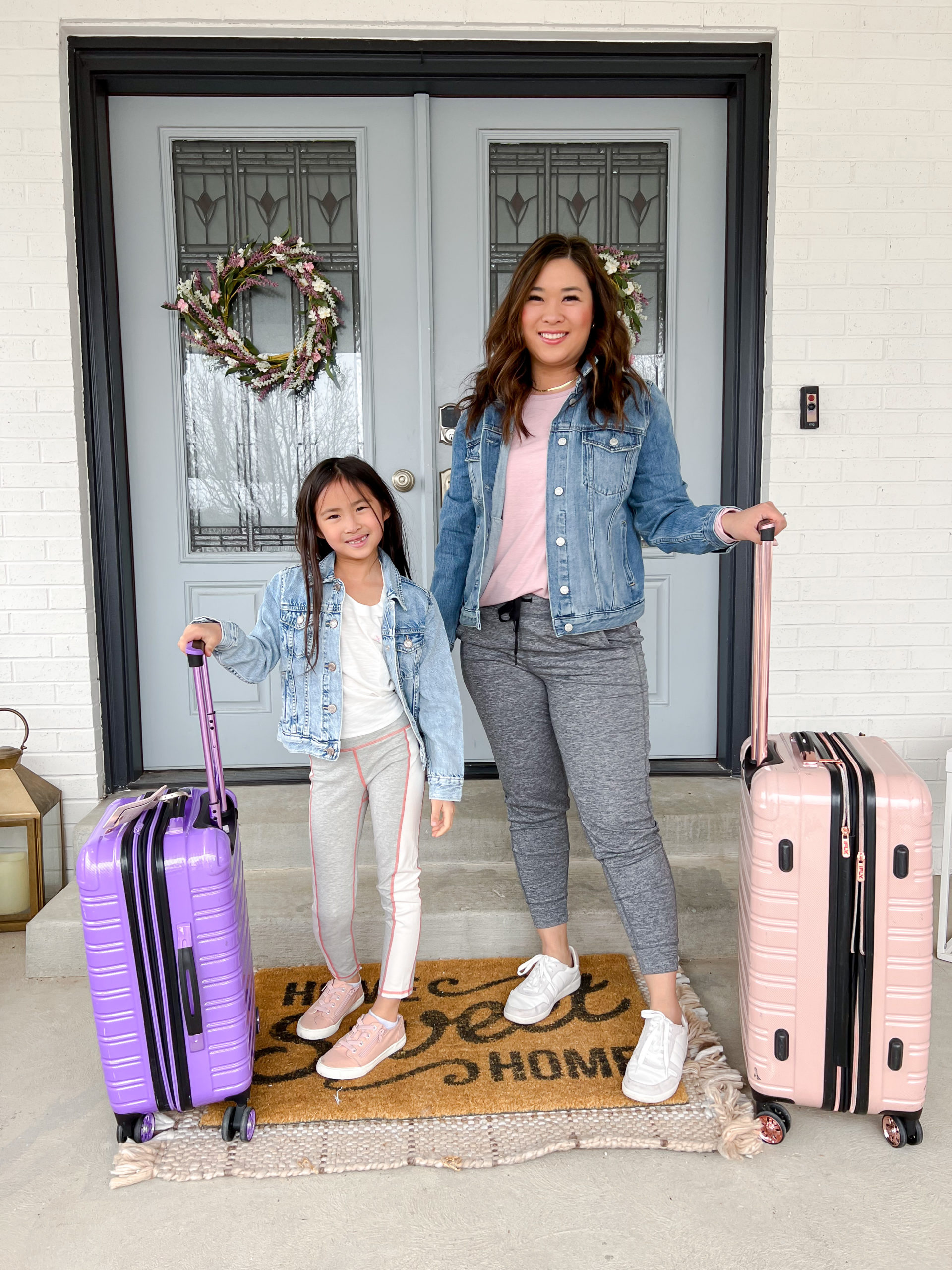 My outfit:
GapFit T-Shirt: Medium // GapFit Joggers: Medium // Icon Denim Jacket: Large
Vivian's outfit:
Tee: Small // GapFit Leggings: Medium // Icon Denim Jacket: Small
Also, their Friends & Family sale just started and you can get 50% Off Everything through 3/29!!
+ 50% Off Clearance code: GFSUNNY + Extra 10% Off Purchase CODE: FAMILY
Thank you to GAP Factory to sponsoring this post, all opinions are 100% my own.