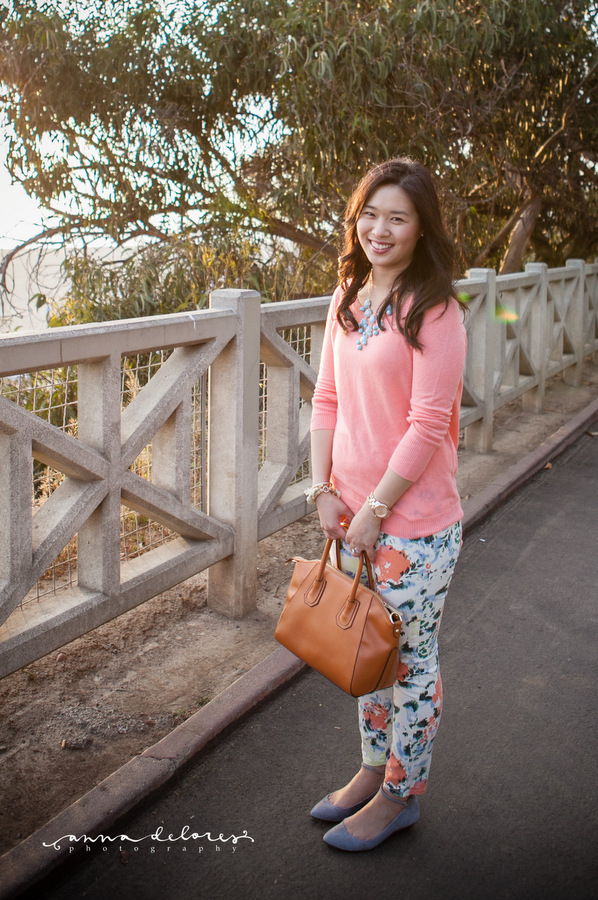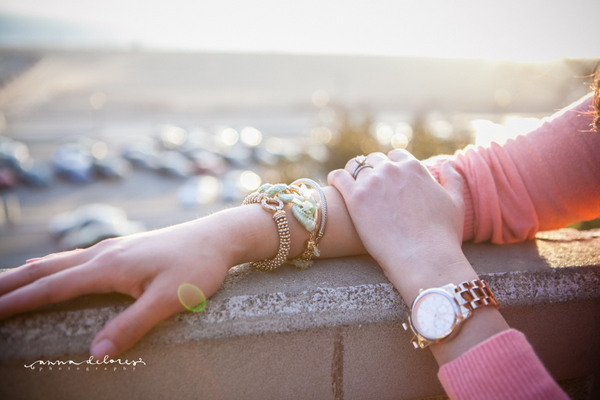 Sweater: J.Crew | Pants: GAP | Shoes: Madewell | Necklace: Francesca's | Bracelets: JEWELIQ, Isshou No Yakusoku | Bag: Cuore and Pelle via Style Mined
One of THE best things about blogging are the friends I have met throughout the process.  I can pretty much go to any place in the US and know at least 1 blogger in that state (that may be an exaggeration, but you catch my drift).  On my last trip to Cali, I got to meet up with Emily of Anna Delores again (she's the one who took these family photos for us).  We did a little shopping at an outlet mall and a consignment shop before meeting up with a bunch of other LA bloggers.  But actually, before we headed to dinner, we took a few outfit pics for each other (check out hers here) with the backdrop of Santa Monica!  I love this outfit because of all the color… and b/c Emily is an amazing photographer!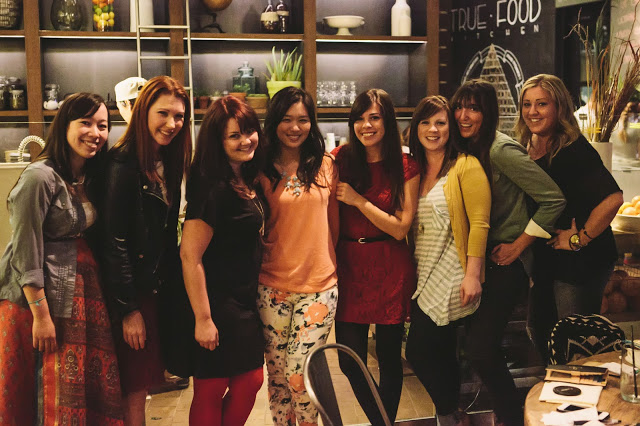 From left to right: Aime, Carly, Emily, me, Julie, Alissa, Jacqui, and Mandy!
And later that night, these are the fabulous ladies I met up with!  We had drinks, amazing food, and a fun time talking about all things blogging and life!  🙂  Can't wait to hang out with you ladies again!
I'll be linking up to Because Shanna Said So, The Pleated Poppy, The Grant Life, The Mrs. & The Momma and Style Elixir with this post!  Don't forget to enter the Stella & Dot arrow bracelet giveaway by making any >$25 purchase here!

Also, the winner of the Threads giveaway is Allie G. of LunaVida!  Congrats girl!  Send me an email at sandyalamode(at)gmail(dot)com to claim your prize!  🙂