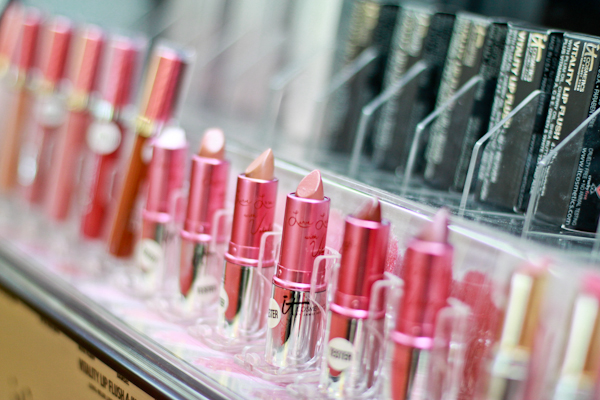 A couple of weeks ago, I was invited to the grand opening of a new ULTA Beauty store at Aspen Square in Overland Park, KS.  The night was filled with makeup (duh!), a free braid bar, a personalized skin consultation by Dermalogica, yummy snacks and drinks, and great music!  One thing that I learned about my skin was that my face was a bit dehydrated and a good moisturizer would go a long way.  I was hesitant about getting my hair braided because I hadn't washed it in a few days, but my friend's persuaded me to do it and the stylist ended up saying that "dirty" hair was better for holding style and updos anyways!  For the grand opening, we were offered a 20% off discount so you can be sure I took advantage of it.  I stocked up on some more Bare Minerals foundation (been using this for years) and finally scored the Urban Decay Naked3 palette that I'd been eyeing for quite some time now.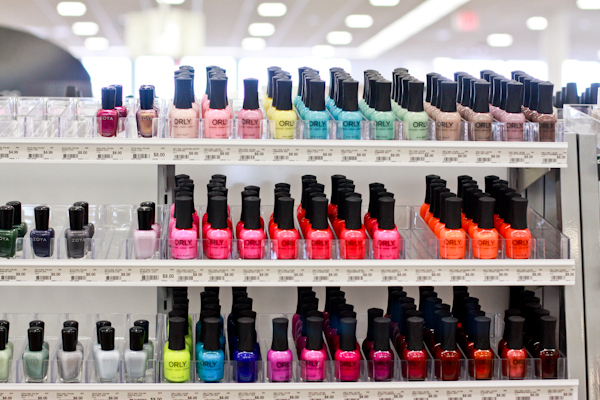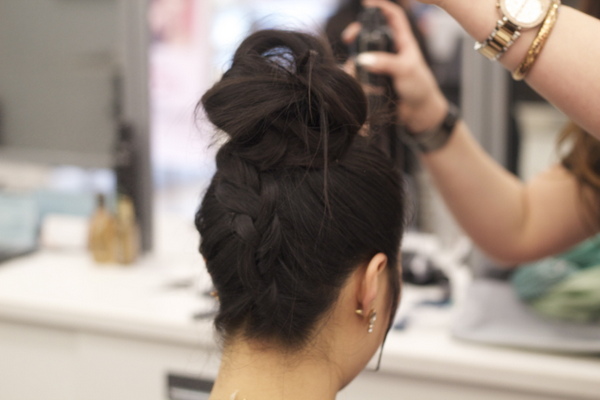 ULTA Beauty is the largest beauty retailer in the United States that provides a one-stop shop for cosmetics, fragrance, haircare, skincare, bath and body products and salon styling tools, as well as salon haircare products.  Their brands range from affordable brands that you can find in drugstores to prestigious brands that are only seen in higher-end beauty retailers.
In addition to selling products, ULTA Beauty also offers a full-service salon in all of its stores.  The menu consists of anything from hair cut, color and style to Dermalogica skin treatments to eyelash extensions.  All of their Salon Pros go through extensive training to make you feel fabulous!
For those frequent ULTA Beauty shoppers, having an ULTAmate Rewards card is the way to go.  For every dollar spent, you will earn 1 point.  These points can be redeemed online or in stores to receive dollars off future merchandise purchases.  And if you spend $400 or more a year at ULTA Beauty you'll reach Platinum status and be able to earn points even faster.
I had so much fun playing with makeup, trying things on and getting my hair did.  Here's a little video that Erin of Pretty, Polished, Perfect., Megan of Chasing Davies and myself put together of our visit to Ulta Beauty!

And now the best part, Erin, Megan and I are offering ONE lucky winner a $100 gift card to ULTA Beauty!

Disclosure: This post contains sponsored links and was made possible by ULTA Beauty.  All opinions expressed are solely my own.