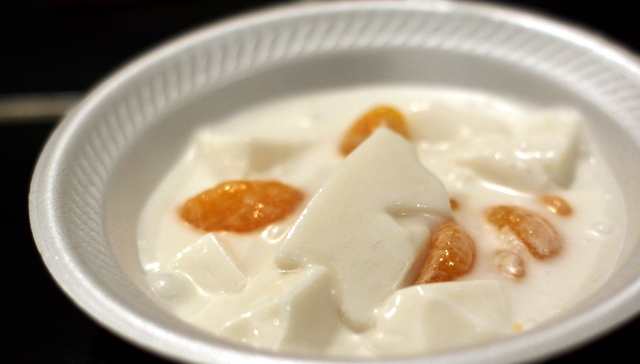 This year, I celebrated the Chinese New Year and the Lantern Festival at my friends, Lai and Billy's place (some of the pictures from these events were in my When I Grow Up… post). After our Chinese New Year entree feast, Lai and Billy made us a dessert and I just fell in love with this Almond Jello with Dreamy Coconut Cream dessert! I've made almond tofu before and mixed it with fruit cocktail and it is quite delicious, but adding in coconut cream brings this dessert to another level, seriously.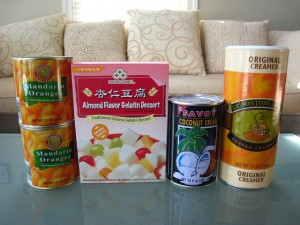 Ingredients
1 box almond flavor gelatin dessert
2 cans mandarin oranges
1 can coconut cream
1 cup creamer
Directions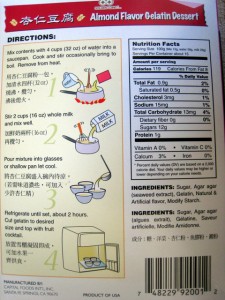 1. Follow boxed directions for making almond jello. We used 6 cups of water and substituted 1 cup creamer for 2 cups whole milk.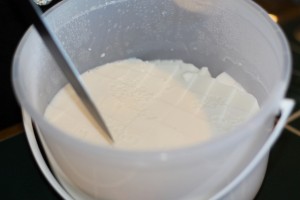 2. After jello is firm, cut into big imperfect chunks.
3. Pour in one can of coconut cream.

4. Mix in two cans of mandarin oranges.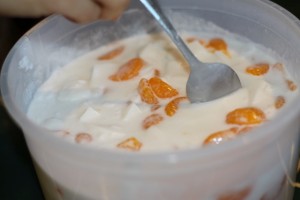 5. Stir well and you're done!
I really wish I could have a bowl of this right now, actually I think I could eat like 4 bowls of this in one sitting, no joke! You should definitely try it out, you will be so glad you did!