In the past few months, I've been seeing antique and vintage jewelry, fabric, photos, crafts, furniture, and clothing on various blogs.. and LOVING it! Basically anything that is old is now the new. Anything that you thought was going to go out of fashion is back in. And anything that looks old can probably be redone. The moral of this post is… don't throw anything out, ever! 😉
One of my new bloggy friends, Rachel from Rachie's Place, recently told me about the Antique Mall in Parkville, MO as a great place to find some old treasures, so my friend Nancy and I decided to go check it out. There was furniture, jewelry, tea sets, clothing, sewing patterns, old Coca-Cola machines, toys, books, decorations galore, we were seriously like kids in a candy shop! I actually thought things might be kind of expensive, but they weren't too bad. Here are some of the things we bought for a grand total of less than $20!!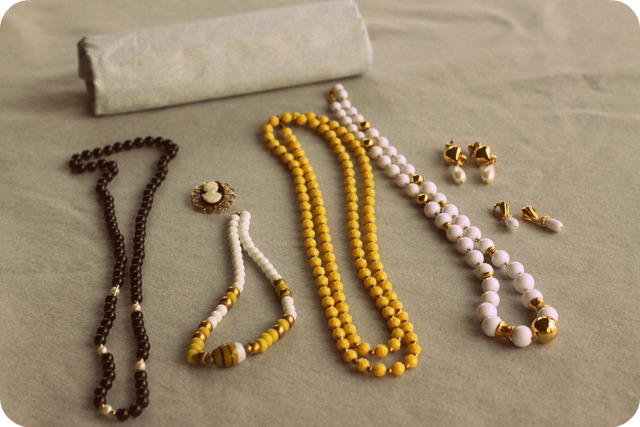 the collection of antique goodies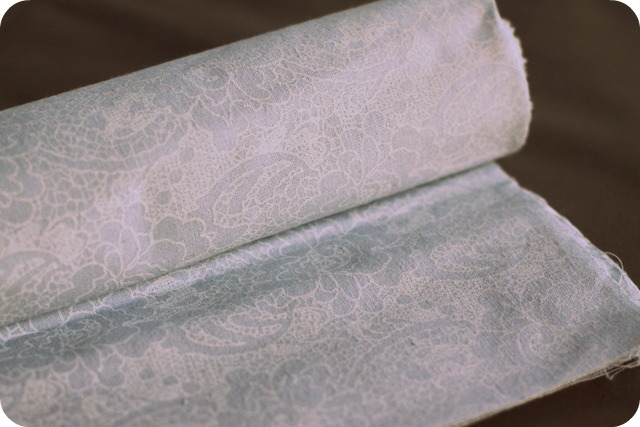 one yard of beautiful light blue lace like patterned fabric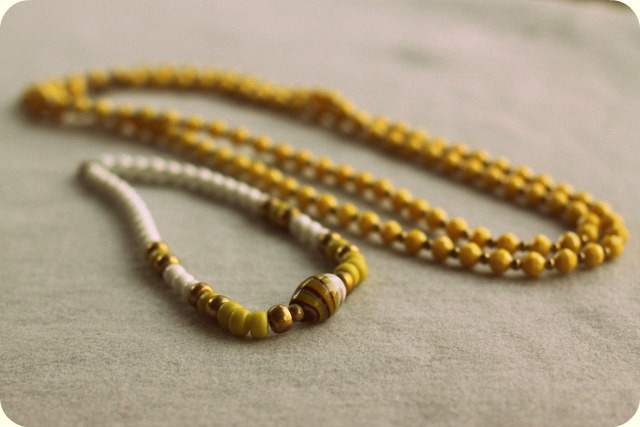 fun yellow necklaces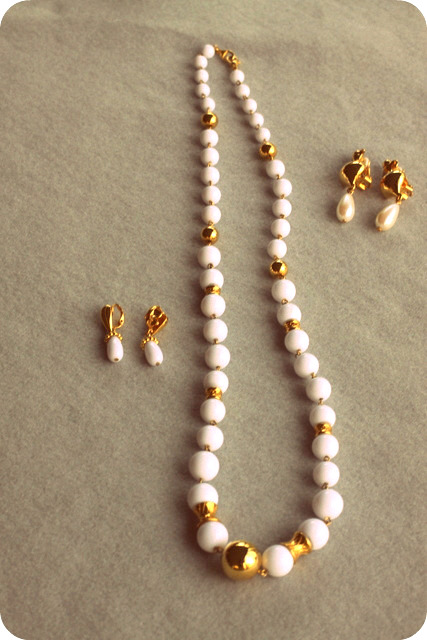 white/ gold pearl and 2 earring clip on set (I don't think piercing was as popular in the past because most the earrings we found were clip ons)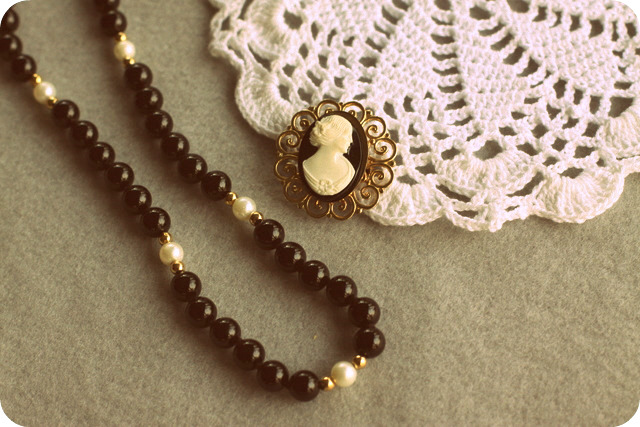 black/white/gold pearl necklace and silhouette pin set
Oh and not to mention, they get new things in every week. I'm thinking my next purchases will be a tea set, vintage suitcase, picnic basket, and buttons! Now I just have to come up with a reason why I NEED those things so I can explain it to my husband… 😉
Have you gone antique shopping or thrifting lately? If so, what have you bought?