Many times when I travel for work, I find myself in small towns with a whole lot of chain restaurants and that's about it. But I always make it a point to find the treasures and charms of the city (if any) and that's exactly what I did when I was in Kokomo, Indiana. The highlight of my trip as visiting the Original Treasure Mart – the biggest antique mall in Indiana I ever did step foot in! Come take a look… 🙂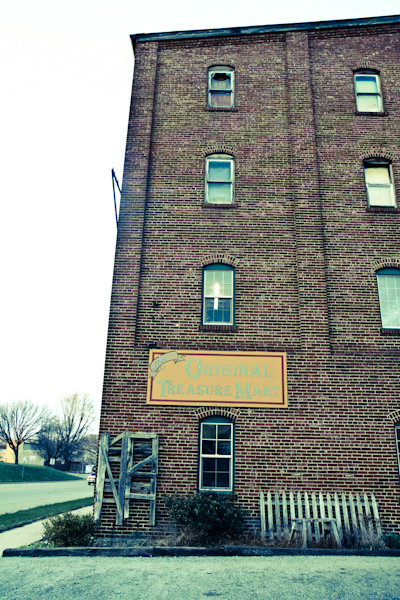 This building was FOUR STORIES tall, my friends.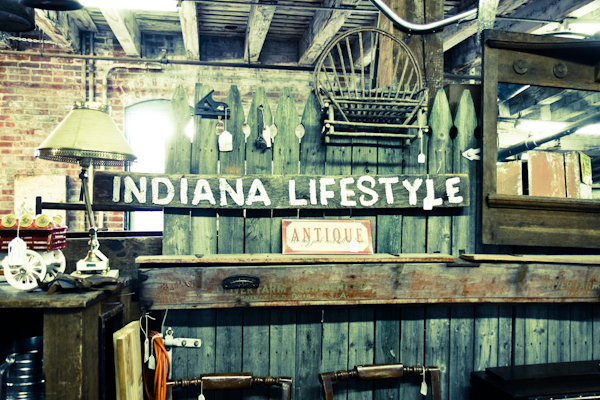 In a small town in Indiana.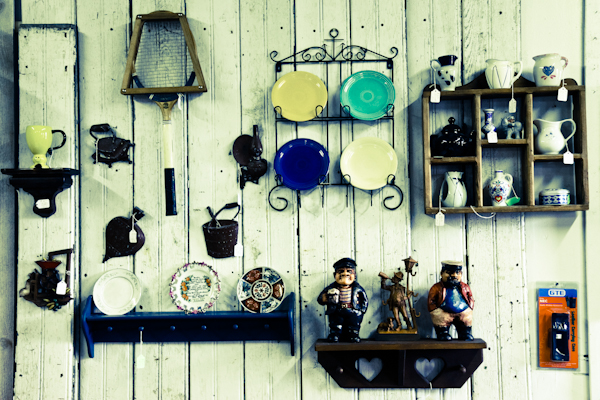 The setup of everything was like eye candy.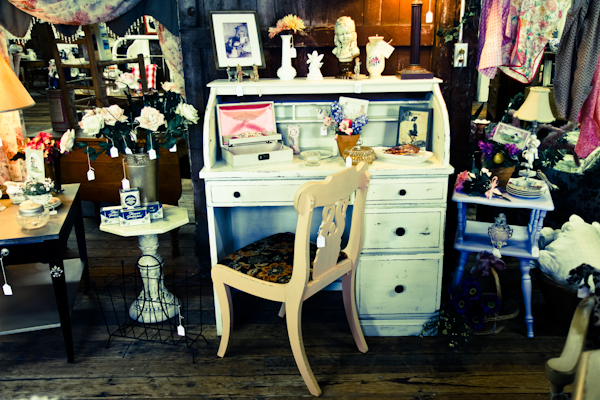 I pretty much wanted to buy everything in this little room.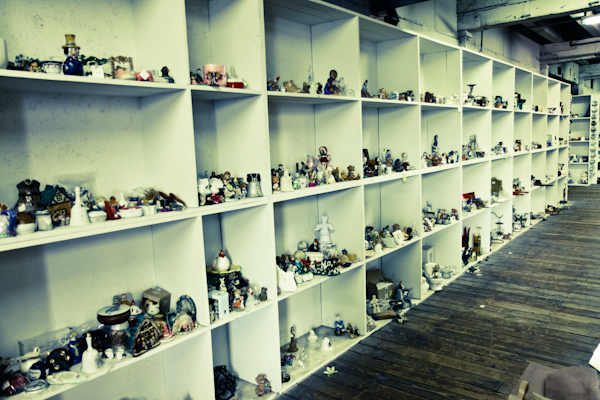 Would you look at all those trinkets?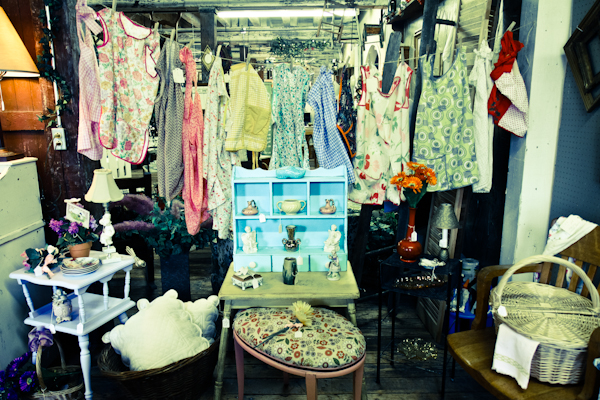 LOVE LOVE LOVE the fabrics and colorful shelves, tables, and chairs.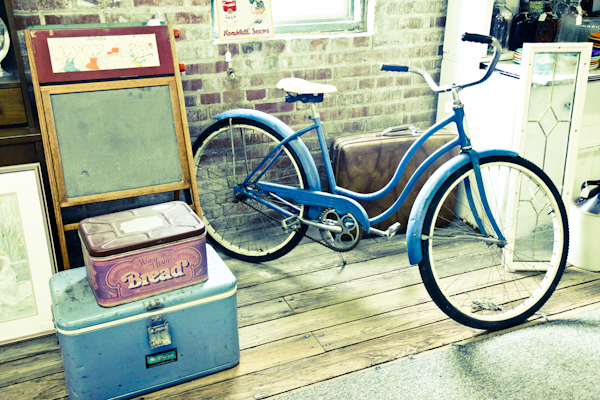 And a vintage bike? Yes please.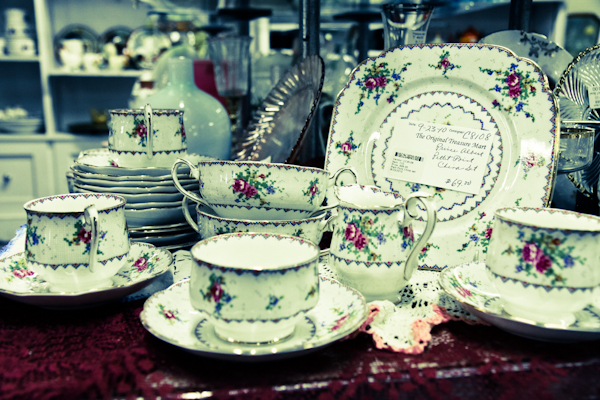 And not to mention the collections galore… I could look at antique China for days.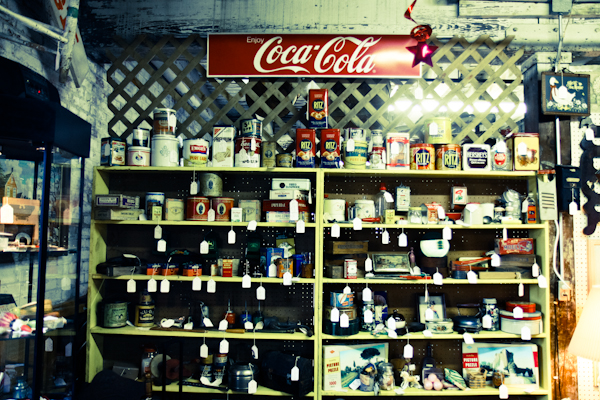 Looking at all these metal food tins brings me back to my childhood.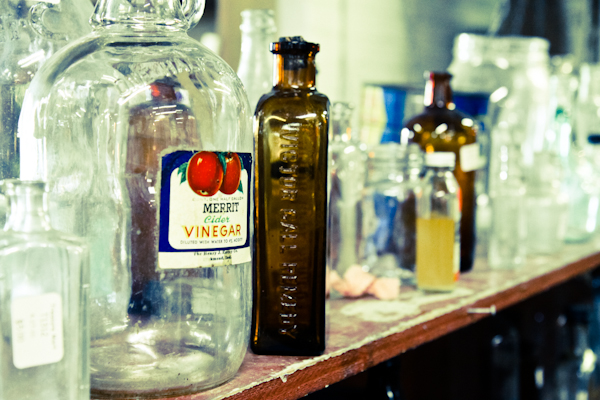 And I LOVE glass bottles in all colors, shapes and forms.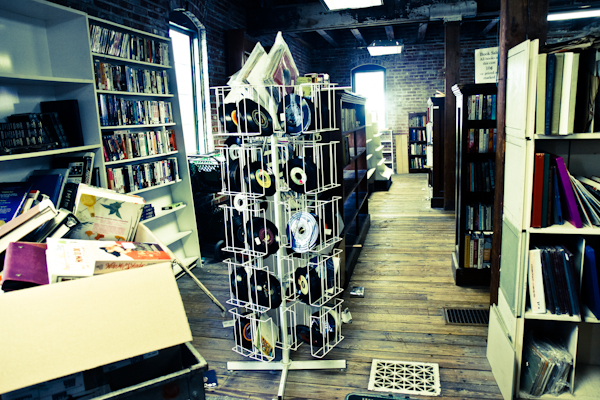 This place was brimming with books and old records.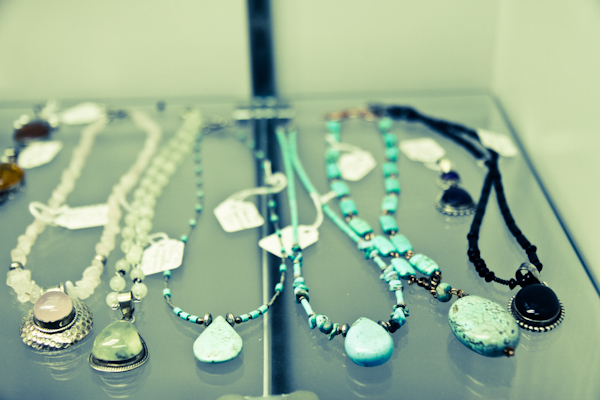 And beautiful antique jewelry by the glass case full.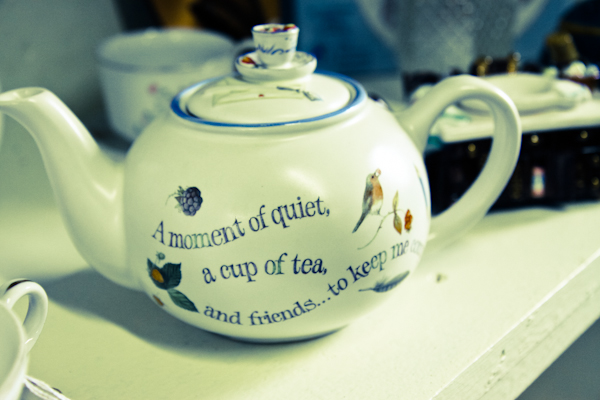 Little treasures like this teapot put a smile on my face.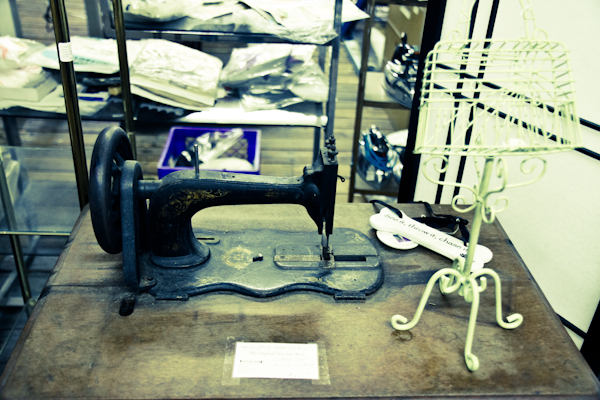 And antique sewing machines always amaze me.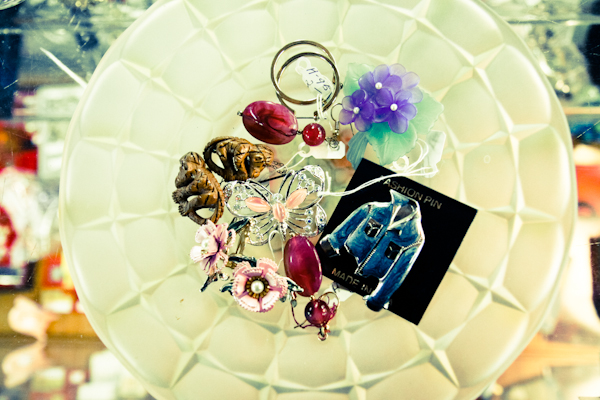 These made me daydream about the outfits that women used to pin these on.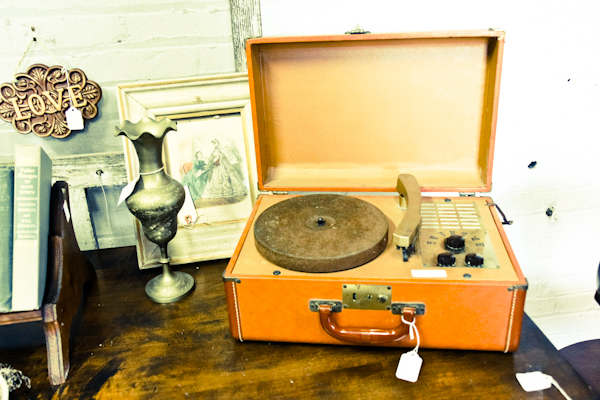 This made me want to bust out in dance to some oldies.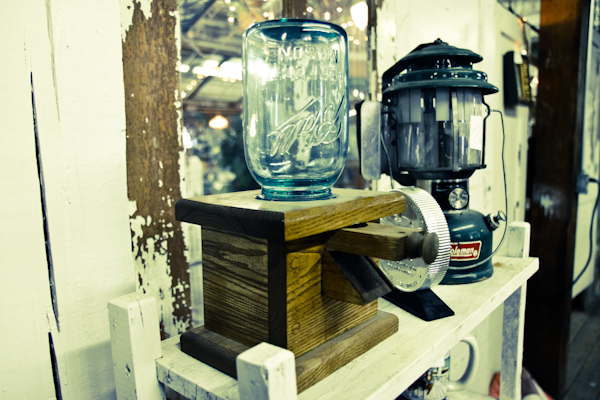 I totally didn't know what this mason jar was used for. But right when Marvin saw the picture he said "gumball machine"! What would I do without him?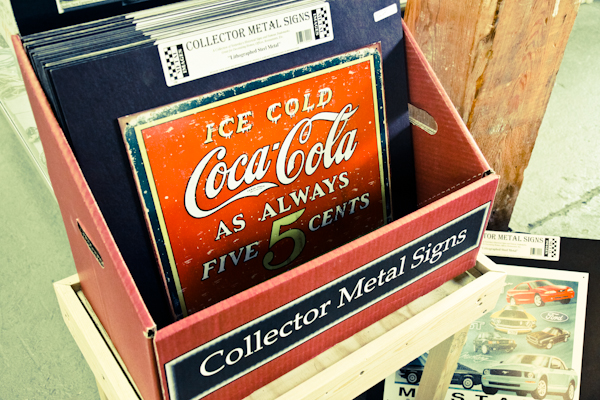 And lastly, wouldn't that be nice if Coca-Cola was still only 5 cents, haha!
Shop similar items:
What's the last thing you bought from an antique shop?