A few weeks ago, I posted me and my husband's one year wedding anniversary tripod photo shoot here, but as I stated in that post, I am a strong believer that anniversaries should be weekend celebrations! And if you know me at all, I LOVE pictures and everything about them, but mostly the fact that they can capture a beautiful moment in time or memory.
So usually on my Tuesday postings, I partake in Sweet Shot Tuesdays by Life With My 3 Boybarians. However, since I've been really busy lately, I haven't had a chance to take my own pictures, so instead I'm posting the one year anniversary photo shoot that was taken by Randy, the husband of Darcy, owner of the blog Life With My 3 Boybarians!! Long story short, I met the fabulous Darcy through Sweet Shot Tuesdays and was a follower of hers on Twitter. One day, Darcy sent out a message asking if anybody new any newborns in Kansas City for her to take pictures of because she was coming into town, and I just happened to know a couple! 🙂 One thing led to another, and Randy was able to squeeze Marvin and I in for a photo shoot as well! Darcy and Randy have a photo blog called His & Hers Photography and they are based in Des Moines, IA, so if you are in the area, you should really check them out if you want some great pictures! They are both soo fun to work with as well!
So without further ado, here's some of my favorite photos that Randy took of us in and around the Union Station in Kansas City, MO!
I'm a big fan of using props such as balloons, flowers, and reflection pools!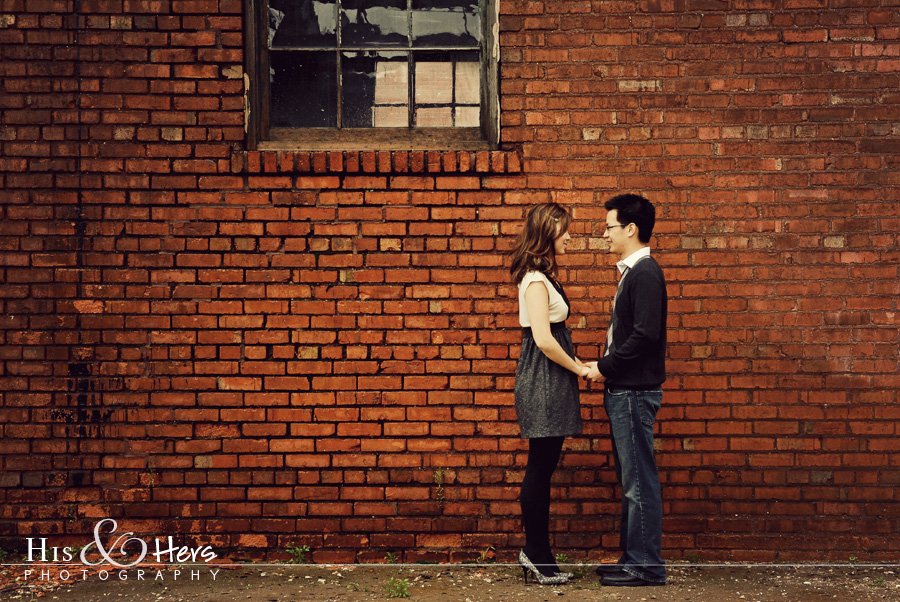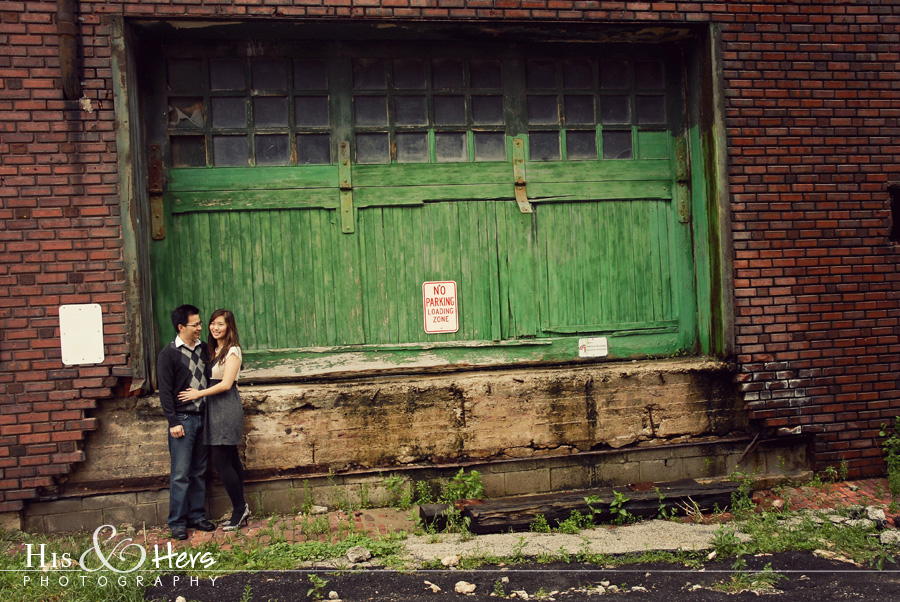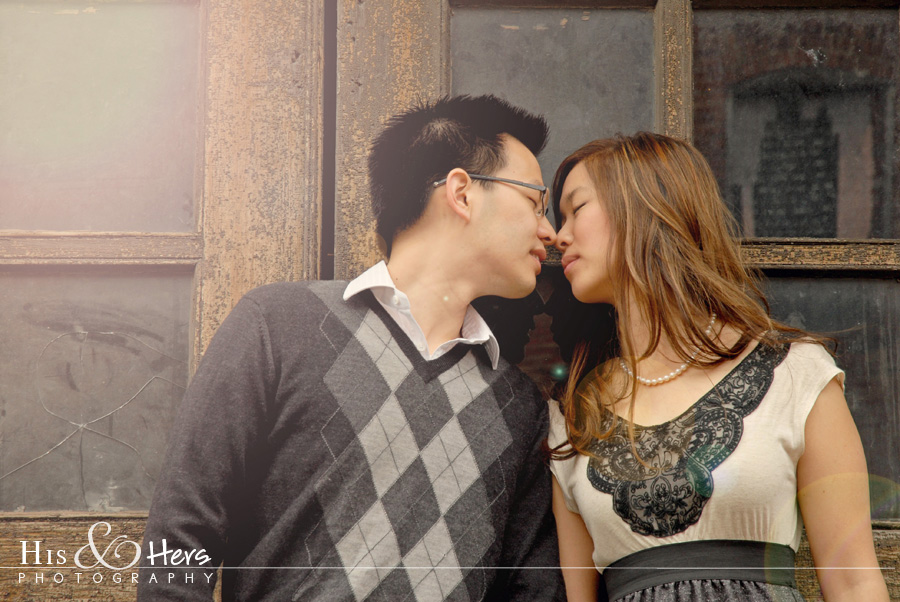 I think the urban feel of brick, garage doors, and windows is sooo cool.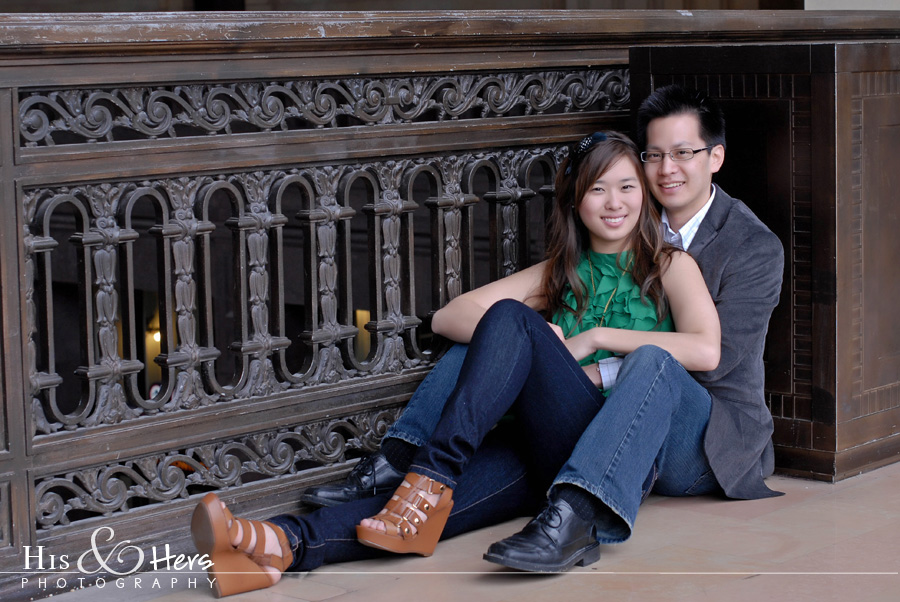 Recognize my shoes? They are the Cynthia Vincent wedges from Target.. LOVE.
The replicas that my mom had made of me and Marvin are hilarious, so is riding around in a shopping cart!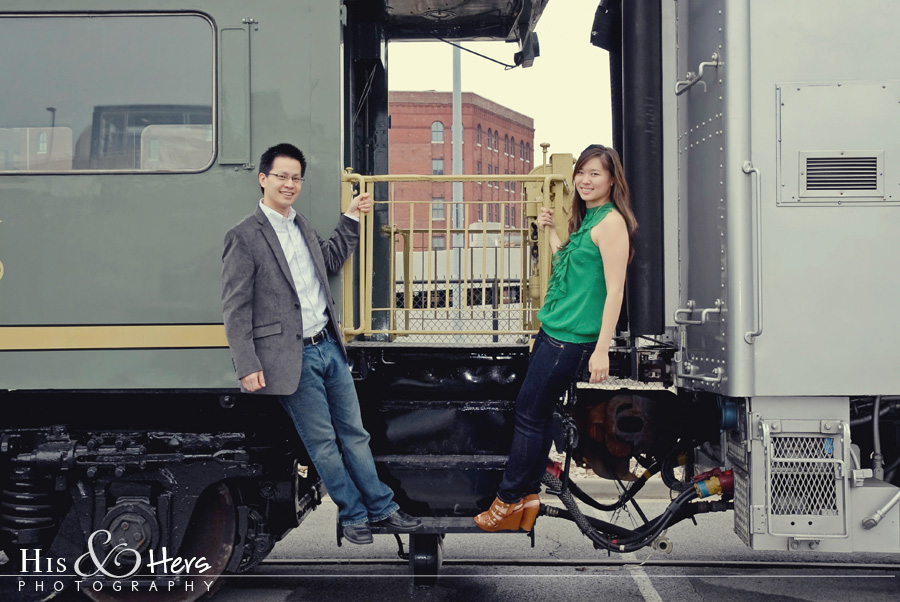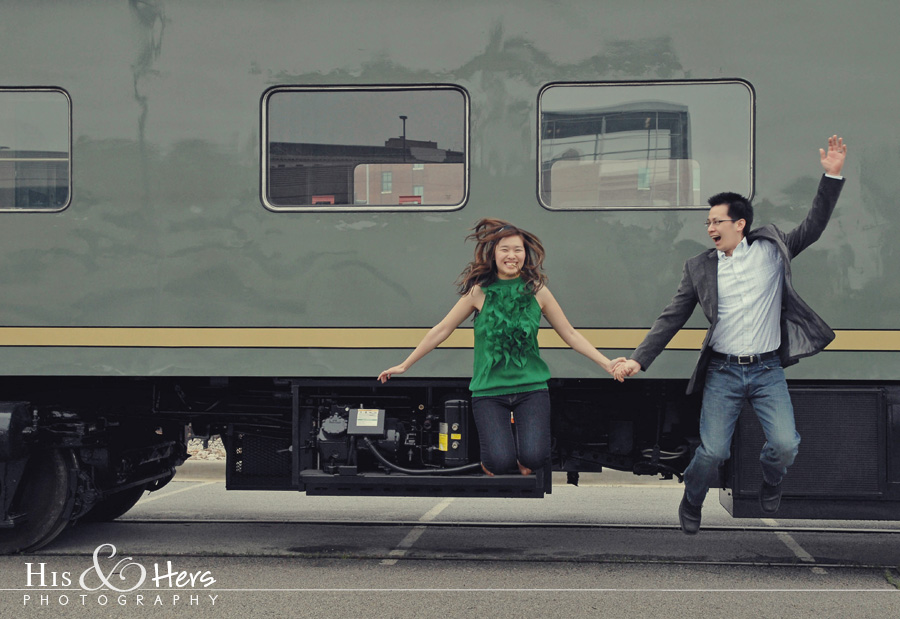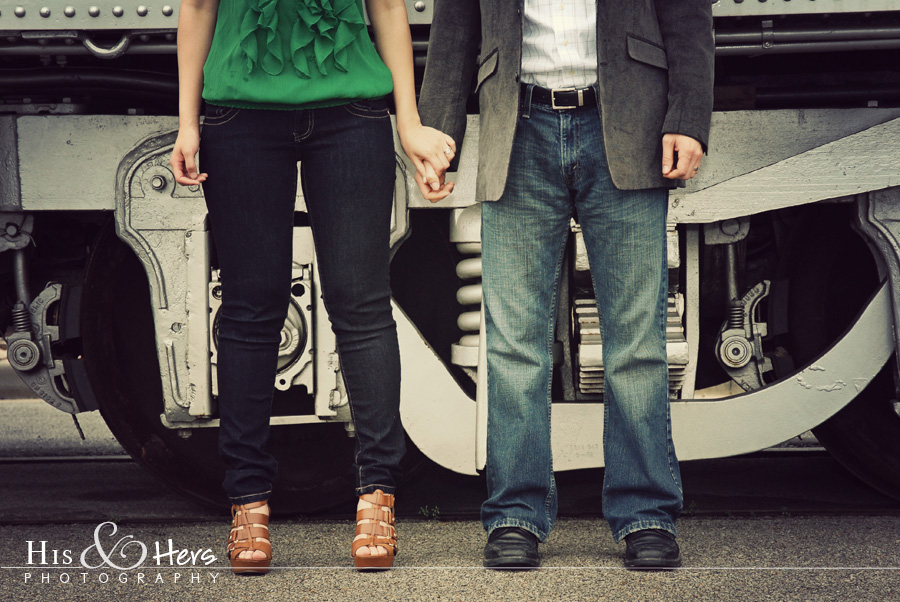 This train is a perfect representation of where we got married – Henry Ford Museum which was surrounded by trains, cars and planes!
To see more photos, feel free to check out the blog post and gallery on His & Hers Photography for more pictures! Thanks so much Darcy for getting this set up with us and thanks so much to Randy for taking these fabulous photos that we'll have with us for a lifetime! I totally want to take anniversary pictures every year, I think that's the best present ever – my husband has it easy huh?? 😉