Have you heard of a shop called Poketo? It's full of artistic goodies ranging from wallets, shirts, stationery to accessories. The name comes from one of the designer's grandmothers' mispronunciation of the word "pocket", so cute! Their motto is "Art For Your Everyday" and I couldn't agree more, we could always use a little more art in our lives yea? Here are just a few of my fave items from their shop.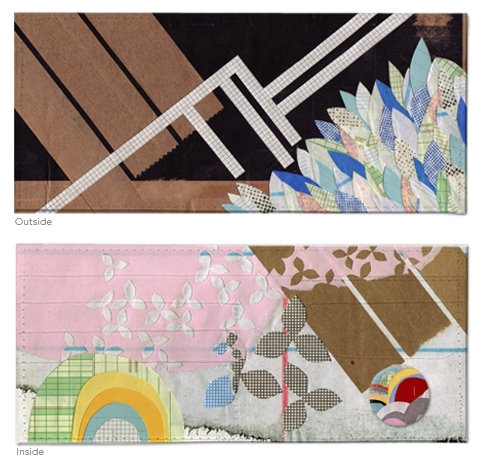 Chris Betting Wallet 2 ($20.00) – LOVE LOVE LOVE the print!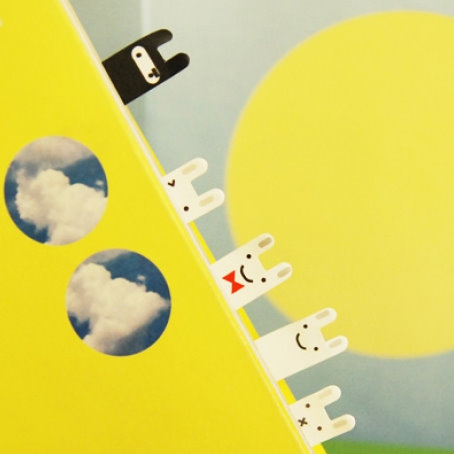 Bunny Bookmark Tabs ($6.00) – does this really need explanation? too adorable.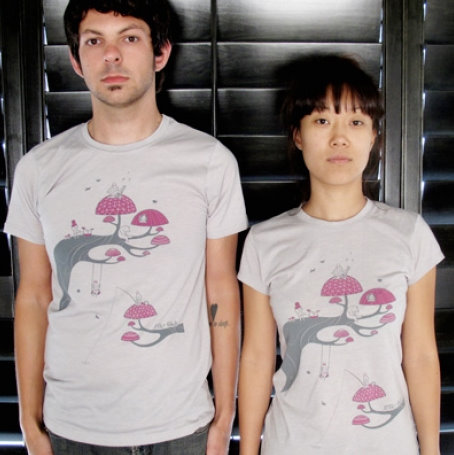 Happy Gnomes T-Shirt ($28.00) – fun matching shirts for you and your hunny!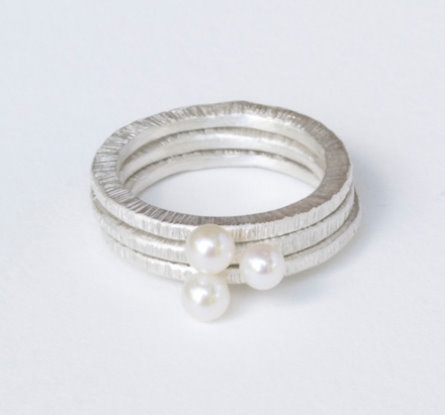 3 Pearl Rings ($89.00) – wear 1 or wear 3, such a classic look!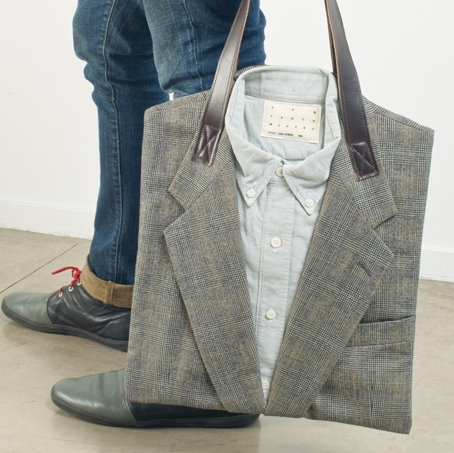 Richard – Upcycled Suit Tote ($250.00) – the perfect work bag for your man!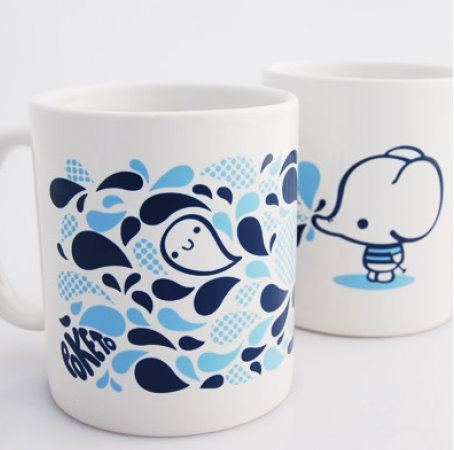 Elephant Mug ($14.00) – what a cutie patootie elephant!
OH and guess what?? If you aren't a huge fan of online shopping, you can actually buy some Poketo items IN STORES! Oh Target, you continue to amaze me with darling collection after designer collection.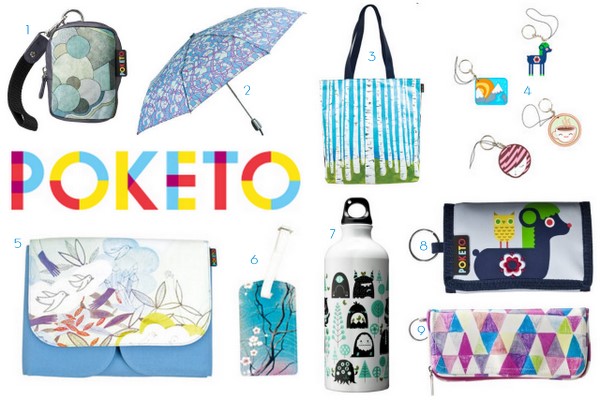 1 poketo circles gear case – gray
2 poketo circles umbrella – blue
3 poketo trees large tote – blue
4 poketo keychains
5 poketo birds adjustable laptop sleeve
6 poketo oksana luggage tag
7 poketo monsters water bottle – white
8 poketo animal card waller – blue
9 poketo geo checkbook wallet – multicolor
what do you think? are you a fan?
Have a WONDERFUL long weekend!! 🙂