Have you entered the Sweet Lydia's peppermint s'mores giveaway yet?
***
A few weeks ago, Marvin's cousin Tony married sweet Sarah in beautiful Connecticut!  Unfortunately, Marvin couldn't make the wedding so I made the trek alone, but I was in great company with his family!  🙂  I even got to make a short trip out to New York to visit some family and friends too, where I got to eat Korean BBQ, Pinkberry and Kyochon Chicken (mmmm, I want more NOW).  Here's a few SOOC snaps I took of the day… and might I add that the groom's mother made the wedding dress, bridesmaid dresses, re-purposed the flower girl dress that was worn at my wedding (b/c I had the same flower girl/ring bearer at mine), and the ties, SO COOL!  I've definitely toyed with the idea of just going to her house for sewing boot camp one of these days… haha!  And my mother-in-law made all of the flower arrangements (from bouquets to corsages to centerpieces), seriously, I was married in to such a talented family!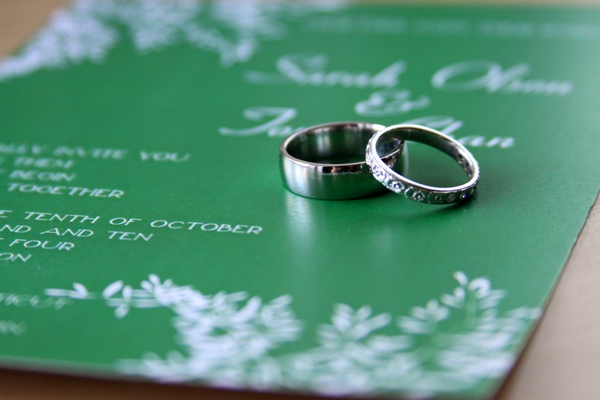 Totally loving the emerald green and white theme!  Can you spot me in the rings?  😉
The bride and groom both anxiously waiting to be wed!
Flower girl and ring bearer siblings, aren't they darling?  They were the flower girl and ring bearer for our wedding too! 🙂
Totally loving this juxtaposition!  Pretty fair maidens vs. Men in black!
Their outdoor ceremony was short, but totally endearing!  Congrats you two!!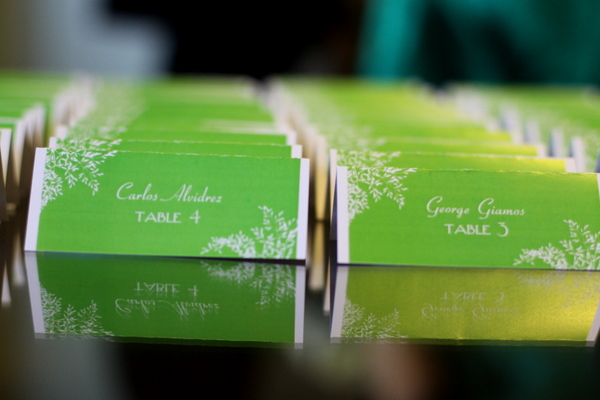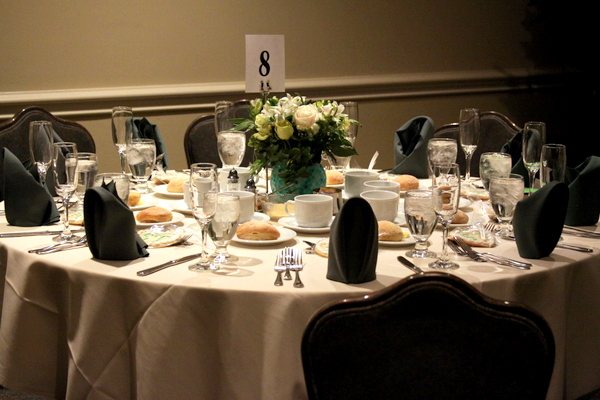 The reception was at a beautiful indoor space that was decorated with bits of green!
The entrees were super delicious!!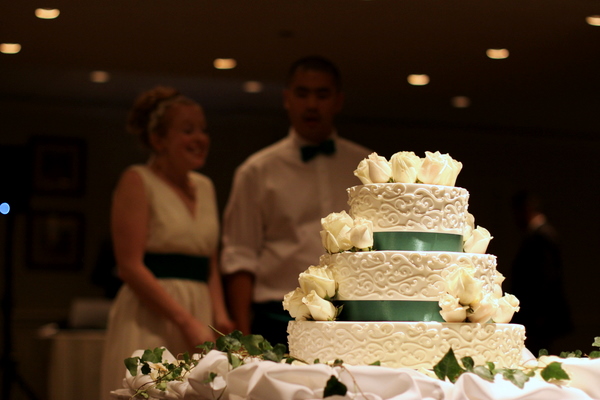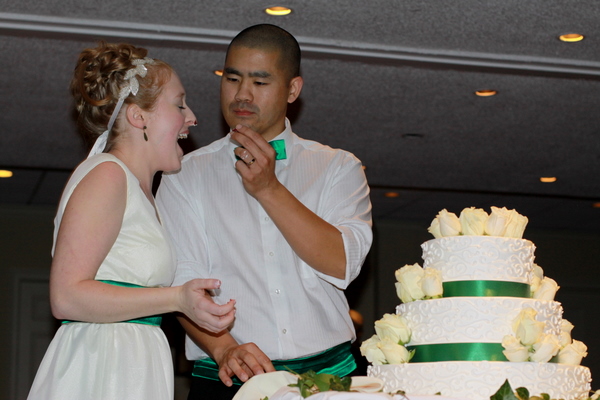 As well as the cake, YUM!  I'm always interested to see how the cake cutting goes down… are the newlyweds going to politely feed each other cake or stuff the cake in each other's faces?  I think they chose the happy medium here, hehe.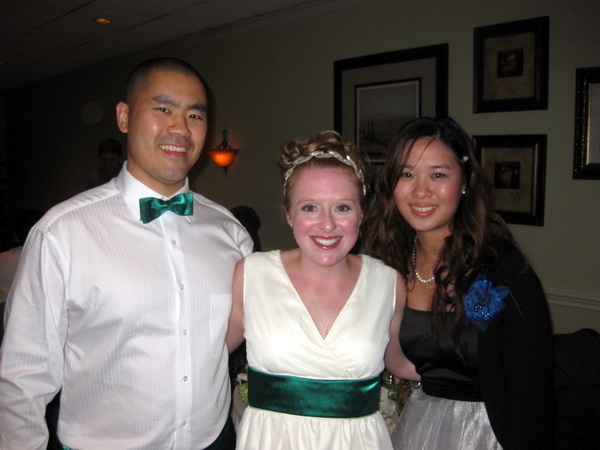 Congrats lovebirds!  Enjoy your honeymoon in Cabo San Lucas!  🙂