YAYY!!! The weekend is almost here, friends! I'm sooo stoked because tonight I am going to an all you can drink and eat chili fundraising event to support local artists! And this weekend I'll hopefully do some more sewing, picture taking of new lovelies for the shop, play Dominion and GET MORE SLEEP! 🙂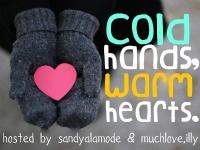 In the spirit of the Cold Hands, Warm Hearts Swap, this weeks Flavors To Follow is gloves & mitten finds that are perfect for your swap partner! Much Love, Illy are so SUPER ecstatic over the response from this swap that we've already finished sending out PARTNER info (we originally said Nov 15 but decided to do it earlier since we closed the sign-ups and I know ya'll are dying to get to know your partner)! So you guys should have received an email from coldhandswarmheartsswap@gmail.com! Make sure to check your spam email just in case and let us know if you haven't received the information! And don't forget to say "hi" to your new swap friend! 🙂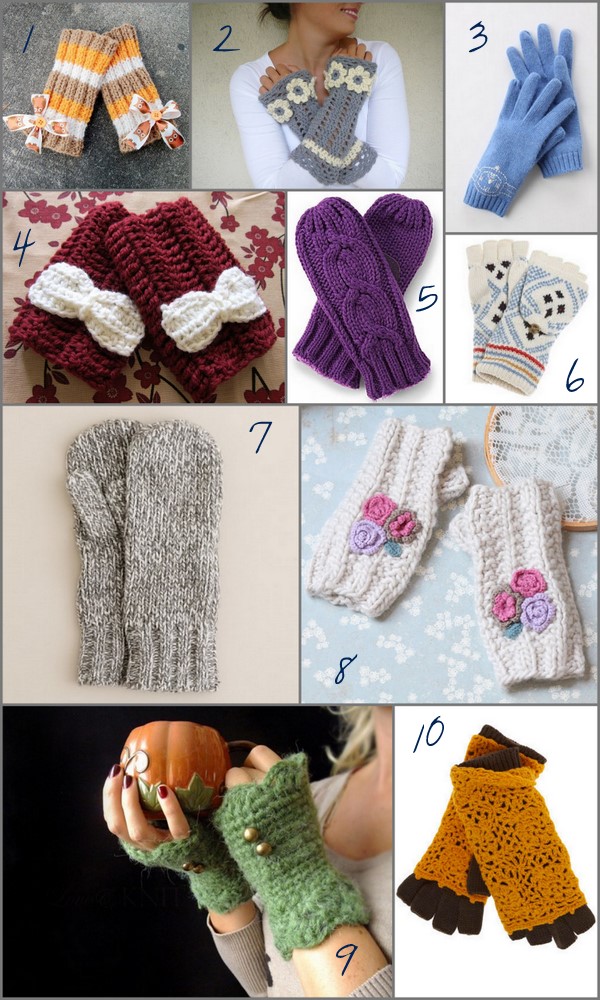 1 striped fingerless owl gloves by littlexbekahxbug
2 gray ivory arm warmers with flowers by afra
3 illusionist gloves by anthropologie
4 tuxedo fingerless mittens by mel p designs
5 isotoner chunky cable mittens by jcpenney
6 fair isle convertible mittens by aerie
7 marled knit mittens by jcrew
8 floral cozy comfort handwarmers by shopruche
9 green cashmere blend mohair gloves by love and knits
10 field canvassing glovettes by modcloth
Isn't that such a pretty collection of lovelies for your cold hands, if I do say so myself! 😉
Lastly, I just wanted to share a few things going on around blogland this week, in case you missed them!
-I guest blogged on City of Blackbirds on my Inspiration Secrets! Please hop on over and have a look! While you're over there, you might just check out Eadaoin's beautiful etsy shop… here's a peak at one of my favorites!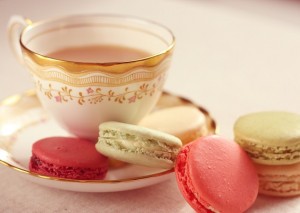 -My sweet sponsor, A Spoonful of Love, opened her new etsy shop, A Bit of Lace… head on over to purchase some beautiful bookmarks or headbands!
–Pizelles (Not Your Average Ordinary's foodie blog) and All Things Ami are hosting a winter recipe exchange! Click here to enter! Maybe we'll be partners! 🙂
That's all friends! I hope you all have a beautiful weekend!
What are your plans??