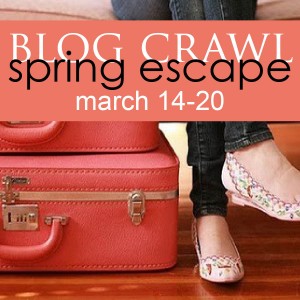 I am so excited that Jillian of Cornflake Dreams asked me to be a part of her fun Spring Escape Blog Crawl. I mean, aren't y'all so excited that the cold is finally ending and Spring is right around the corner (as in this Sunday)? Yesterday, Elle Sees shared some great tips on how to go about planning for your trip.
This coming weekend (as in I'm leaving tomorrow) some girlfriends and I will be heading to Miami/South Beach for my best friend's Bachelorette Party! 🙂 We have a full weekend planned of going to the beach, shopping, clubbing, partying, cocktails, gossiping, pillow fights, and having a good old girly time. Many of us have been friends since middle school and we don't see each other very often, but when we get together we probably have wayyyyy too much fun and that's not a bad thing! 😉 So in preparation for the trip, I've put together two fun outfits… one for daytime wear and one for evening wear.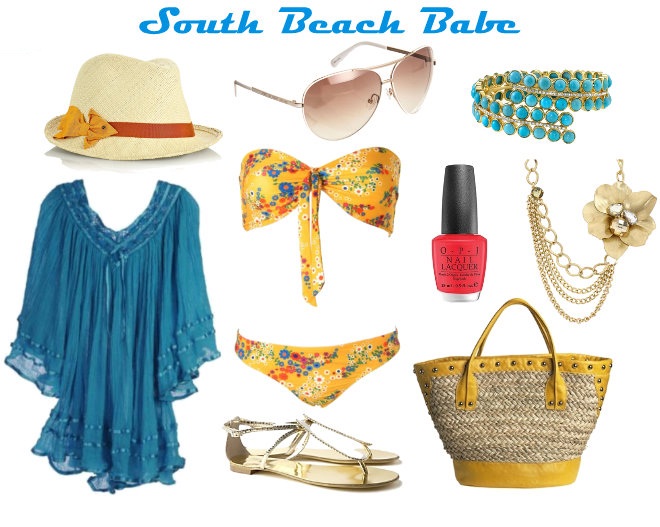 Jen s Pirate Booty top | Beach bikini |Giuseppe Zanotti gold strappy sandal |By Malene Birger straw bag |Irene Neuwirth diamond bracelet |Jessica Simpson gold chain necklace |Eugenia Kim cap hat |Marc by Marc Jacobs aviator sunglass | OPI On Collins Ave NLB76 – South Beach Collection, Spring 2009
I am totally digging all the bold, vibrant colors and prints in this collection, because that's what Miami is all about! Straw hats and bags, sunglasses, a good book, sunscreen and a beach towel are the essentials I pack when heading to the beach.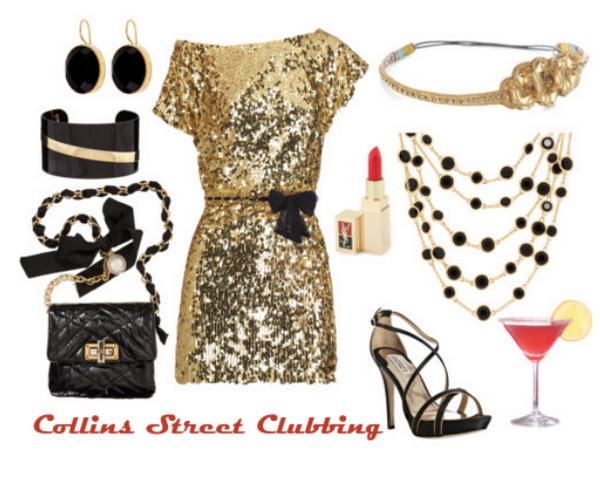 Paul Joe boat neck dress| Badgley Mischka satin strappy sandal | Lanvin jacquard handbag|Kate spade jewelry |Primadina onyx jewelry |Metal heart jewelry |Deepa Gurnani gold hair accessory |Dorothy Perkins lace belt |Yves Saint Laurent – Pure Lipstick – No.143 Blazing Red
And for an evening out, I kind of switched it up and instead of being bold and colorful, I stuck with black and gold sophistication with a pop of hot red lipstick. Oh and you can't forget about the martini too! 😉
That's all for now folks, I better get packing! 🙂 Tomorrow, head on over to exPress-o's blog to continue the Spring Escape! But before you go, answer me these questions…
What are your beach essentials?
and



What is your drink of choice?