Happy Hump Day! First off, I have a few GIVEAWAY WINNERS to announce, yay!
The winner of the picture. taking. freak. print is Jennifer of My Little Adventures!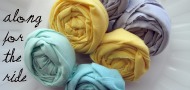 The winner of $15 credit to Along For The Ride is Ivy of J'Adore Ivy! Pssst… you can still receive 20% off your order with code SANDY20!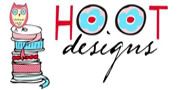 And lastly, the winner of $20 credit to Hoot Designs is EliseKayEm!
Winners: Congrats! Please email me at sandyalamode@gmail.com to claim your prize!!
***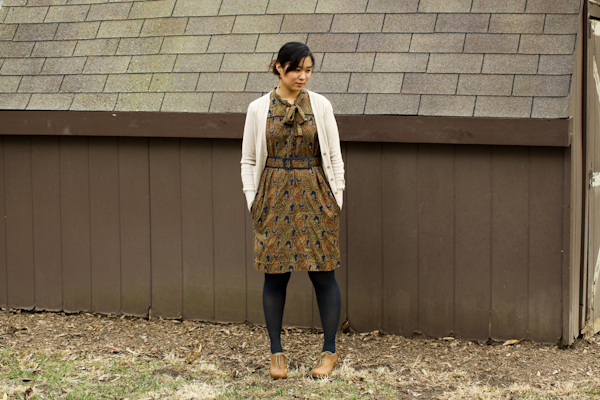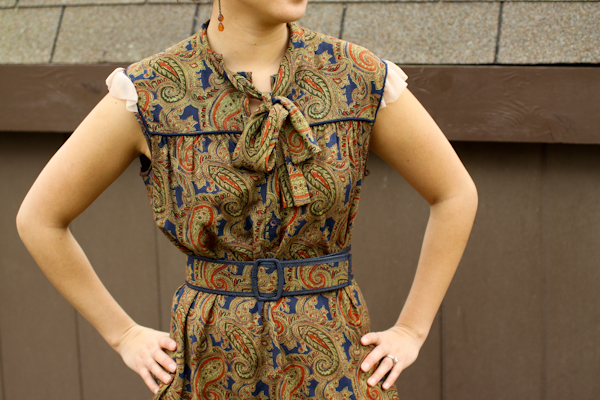 Dress: Kakalina Rose | Cardigan: Ann Taylor | Tights: Banana Republic | Shoes: Shi | Earrings: don't remember…
I'm linking up to my first ever The Pleated Poppy What I Wore Wednesday!
Lately, I've been obsessed over all things vintage. I mean, I totally think it's making a comeback right now and I'm sure it will continue to in the future. Note to self: save all clothes for future generations. My obsession pretty much started when I won this Paisley Belted Kakalina Rose Vintage dress from Cakies a few weeks ago. I seriously love everything about this dress, the color, print, belt, sleeves, length, and fit. But of course, after I got the dress I needed the perfect shoe to go along with it. I searched high and low, far and wide for the perfect oxford booties, and lo and behold, I found them in a mall in Ohio when I was on a business trip. Oh how I love these shoes, they go well with brown and black tones, what could beat that? Nothing, I tell ya.
So since I wore this outfit, I've been a thrifting/vintage wanna-be maven. My husband and I spent a few weekends thrift store hopping and let me tell you, it's oodles of fun. I love digging through people's junk to find treasures for myself at an awesomely low price. Not gonna lie, sometimes you search for hours and only come out with a turquoise mason jar, but that jar is worth it. And I picked up a few things that I'll be using as props for the Ladies Night booth that I'm doing NEXT WEEK, ahhhh, I only have one week left to prepare for it!
If you are looking for some vintage clothing/accessories/shoes, Kakalina Rose Vintage is offering 30% off her shop with code SANDYALAMODE!!
***
In other news:
1. I'm giving away $20 credit to my etsy shop over on dot… in the city! Head on over to enter, you have until Friday! 🙂
2. A whole bunch of neat stuff is being given away over on my girl thursday… including my leah and laura bow hairpin set!
3. You have a few more days to enter my Plum Pretty Sugar tank top giveaway!
4. Did you see? Much Love, Illy is sporting one my lacey bow in her post today! 🙂

Have you been thrifting lately? What treasures have you found?