On the First Fridays of every month, Abbott Kinney has a fabulous festival where food trucks line up on both sides of the main drag. A few Fridays ago when I was in Los Angeles (I have a bunch of pics from this trip that I've finally got around to posting), I met up with some old college friends and we hopped from food truck to food truck until we were stuffed silly.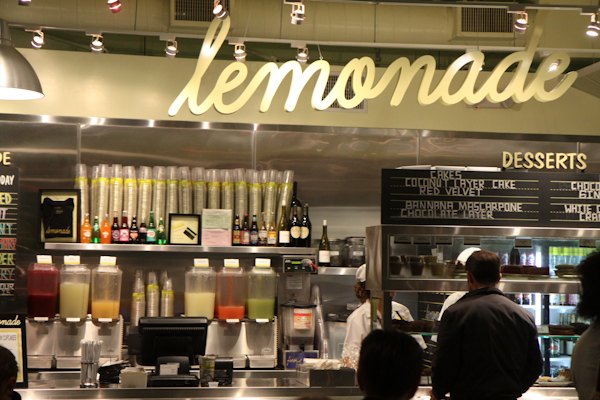 We agreed to first meet up at Lemonade, a trendy restaurant that looked like they had an amazing line up of salads, sandwiches and of course, lemonade. I didn't try anything from here but I totally want to next time.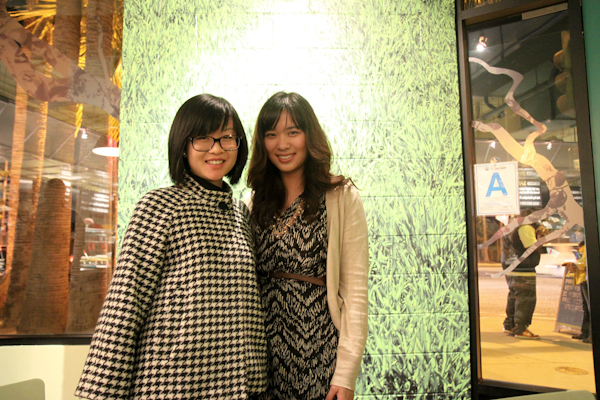 Here's me and Lydia from Ever Ours, a super inspirational wedding blog. We are college buddies, GO BLUE!!! She's one of the co-founders of the For Japan With Love effort that has had such an amazing turnout so far. I'm soooo proud of what she is doing and am blown away by the response. This girl is a doll.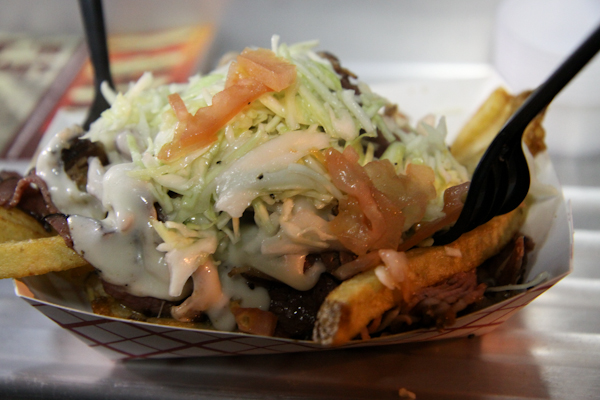 Yummy look at all that food. Burritos, bacon sandwiches, and full loaded chili cheese fries galore. Talk about heart attack city.
But the truck that everyone had raved about was the grilled cheese truck. Seriously, this line was more than an hour long.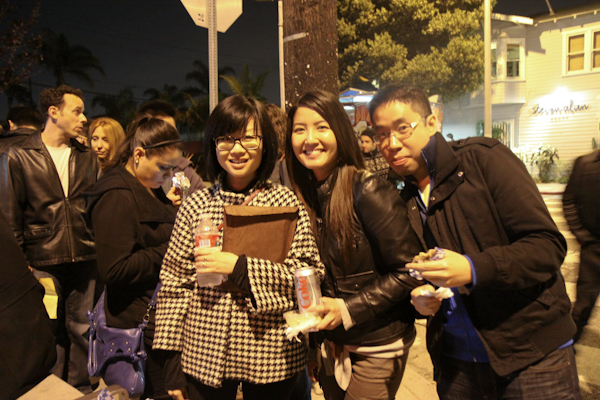 We had to take turns in line as some of us left to get more food/drinks while the others were waiting in line.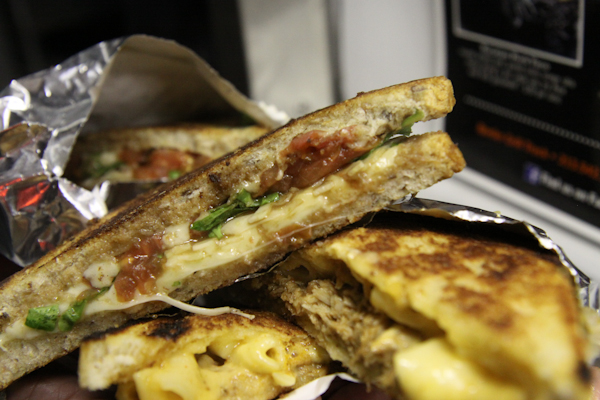 But the wait was so worth it. We split two different types of grilled cheese sandwiches. One was filled with mac & cheese and pulled pork and the other was a vegetarian version with many cheeses.
Then of course we had to top off our meal with an ice cream sandwich + edible wrapper. Mmmm delicious!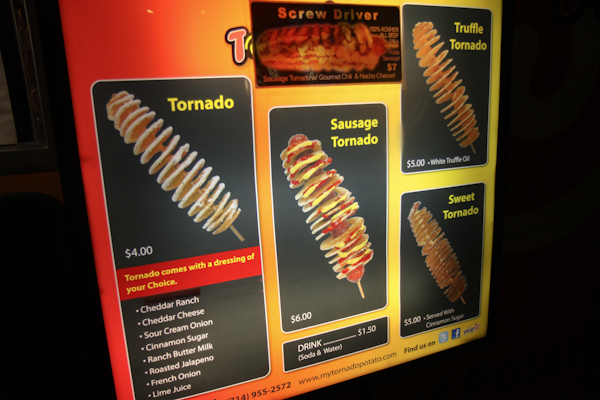 But as we left, we saw that this torpedo truck had made an appearance but we were too full to try any of these, definitely next time!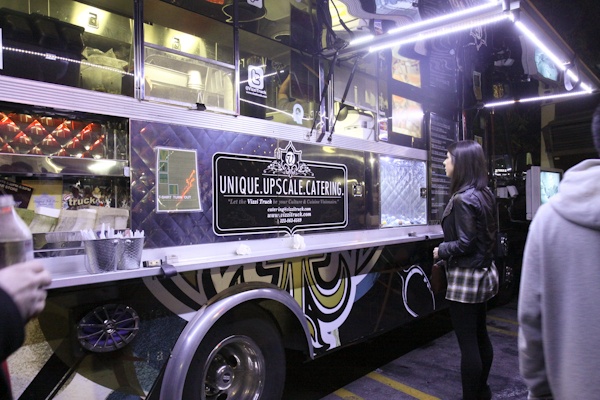 I thought this Upscale truck was pretty interesting since it catered towards more of a high-end customer with like a $25 lobster dish.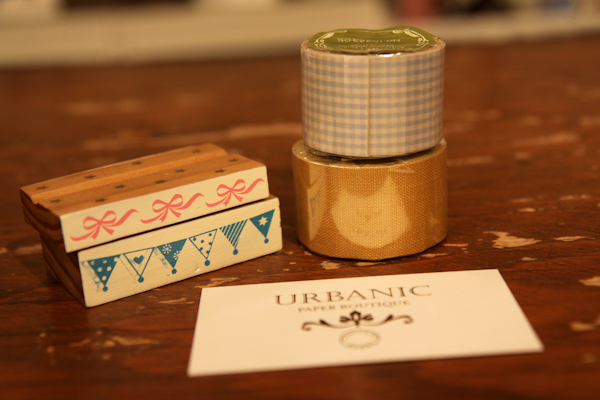 And while I happened to be in the area, I stopped by Urbanic Paper Boutique to pick up some tape and adorable stamps! Seriously, the store is too adorable. Urbanic Paper Boutique offers a sophisticated collection of unique cards, stylish papers, modern gifts, office accessories and custom stationery. If you're ever in the Venice beach area you need to check it out!
What's your favorite food truck? Has this concept caught on yet where you live?