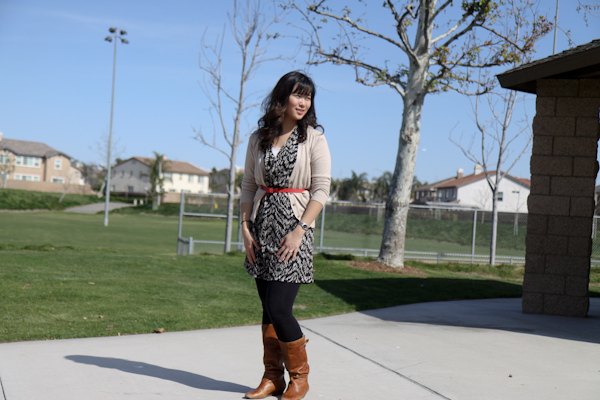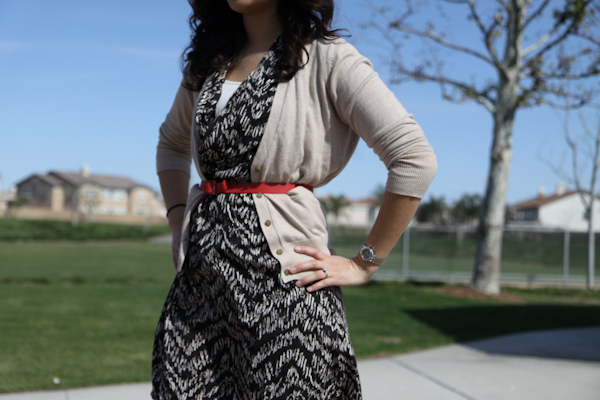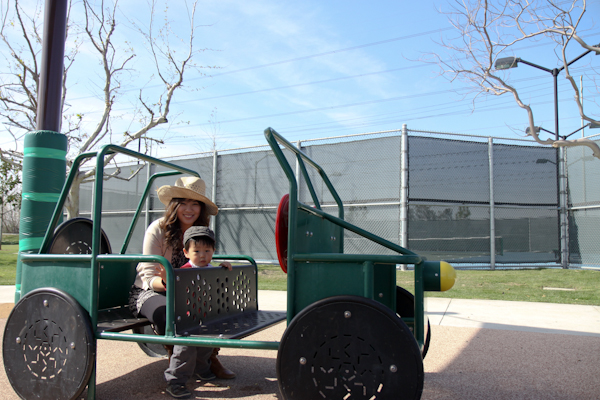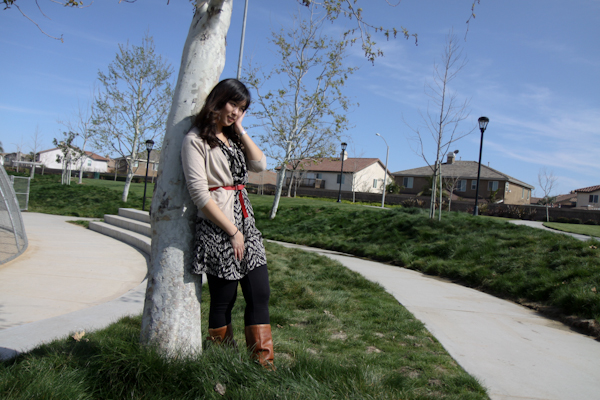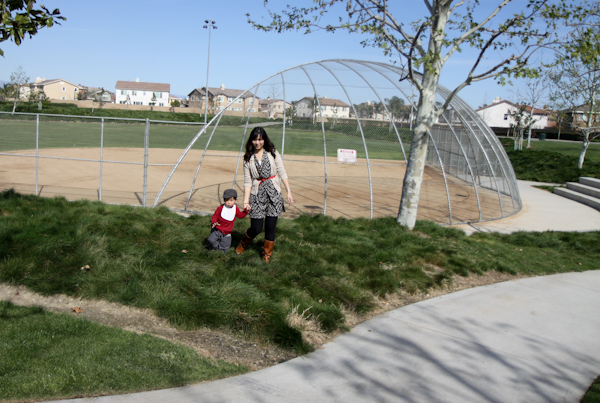 Dress: H&M | Cardigan: Ann Taylor | Tights: Forever 21 | Boots: Steve Madden | Belt: Gift From Mom
Here we go again with the boots and photos from a month ago. I promise, these are the LAST photos for the season with these boots (I think). This photo shoot was taken by my dad (yup, our family is totally talented behind the camera) at a park near my parent's house. One of my nephew's absolute favorite things to do is go to the park, his ears perk up at the sound of "gong yuan", or "park" in Chinese. And then he repeats "gong yuan" incessantly and asks you to put on his shoes for him so we can leave to the park ASAP, melts my heart. If you look at my outfits, I don't actually own a lot of red. But I am utterly in love with how this red bow belt (yes, bow!) looks against black and white. And it ties together my coordinated outfit with Evan too, didn't plan that one. 😉
Highlights from my Easter weekend?
1) Getting some orders made and packaged up to be sent out on Monday.
2) Sharing a booth at a craft fair with My Little Sunshine Handmade and going on a double date BBQ run! If you ever come visit in Kansas City, we'll take you to Oklahoma Joe's, YUM!
3) Preparing for my best friend's Bridal Shower and Wedding in Vegas next weekend!
4) Spring Cleaning. Like for serious.
5) Seeing me and Much Love, Illy's Connection's post go up on Susannahbean's blog! Head on over to check it out!
What did you do for Easter weekend?