Happy Cinco de Mayo! Here we go with a somewhat random post again today. I just wanted to ask for forgiveness for being MIA this past week. As you know last weekend I had an awesome time celebrating my friends wedding in Vegas, this week I had a client in town so was extremely busy with work, I haven't kept up my shop at all since my last craft fair, I've had to turn down some guests posts and giveaways (really flattered that friends have asked though) and I haven't kept up with commenting on your blogs as much as I'd love to. I have to say, it's pretty hard coming back from a weekend vacation… pretty much a vacation from my vacation has been needed and that's exactly what I've been doing (well after a full day of work which is prime blogging time). Anyhow here goes with my cinco items of randomness, hope you're still with me! 🙂
1) I made this amazing Mango, Tomato and Avocado Salsa (from Allrecipes) the other day. I used Tortilla Scoops to dip them out and they were perfecto. Such a perfect Spring time potluck type snack. I hope these pictures make you hungry, because that was my goal. 😉 Maybe you can use this recipe for your Cinco de Mayo party, eh? What do ya say?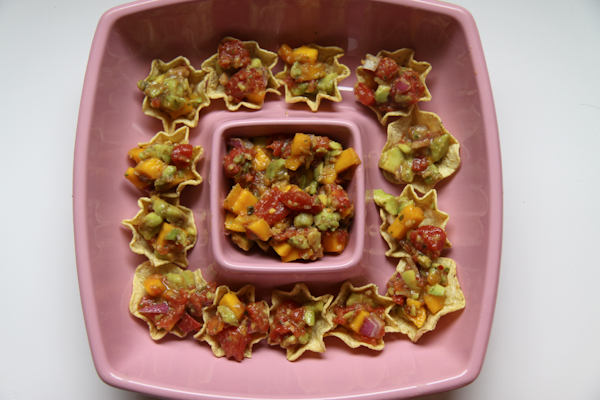 Ingredients
1 mango – peeled, seeded and diced
1 avocado – peeled, pitted, and diced
4 medium tomatoes, diced
1 jalapeno pepper, seeded and minced
1/2 cup chopped fresh cilantro
3 cloves garlic, minced
1 teaspoon salt
2 tablespoons fresh lime juice
1/4 cup chopped red onion
3 tablespoons olive oil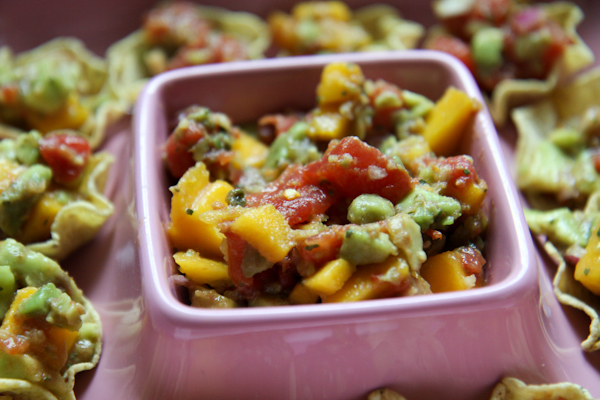 Directions
In a medium bowl, combine the mango, avocado, tomatoes, jalapeno, cilantro, and garlic. Stir in the salt, lime juice, red onion, and olive oil. To blend the flavors, refrigerate for about 30 minutes before serving.
2) I have a WINNER to announce! The lucky lady who was picked to win a fabulous Jellyfishfaire print is Cole from Adventures in Love and Happiness! Congrats Cole!! Email me at sandyalamode(at)gmail(dot)com with your choice of print and mailing address, woohoo!!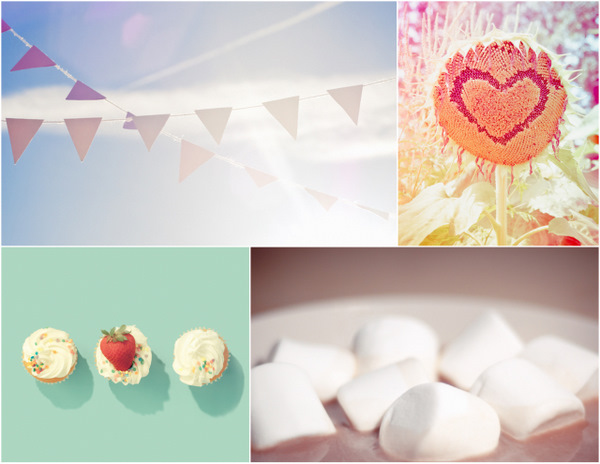 3) One of the things I look forward to at the beginning of each month, is an Oh, Hello Friend desktop calendar! I especially love this months because of the adorable bunny (it happens to be the Year of the Rabbit in the Chinese Zodiac too)!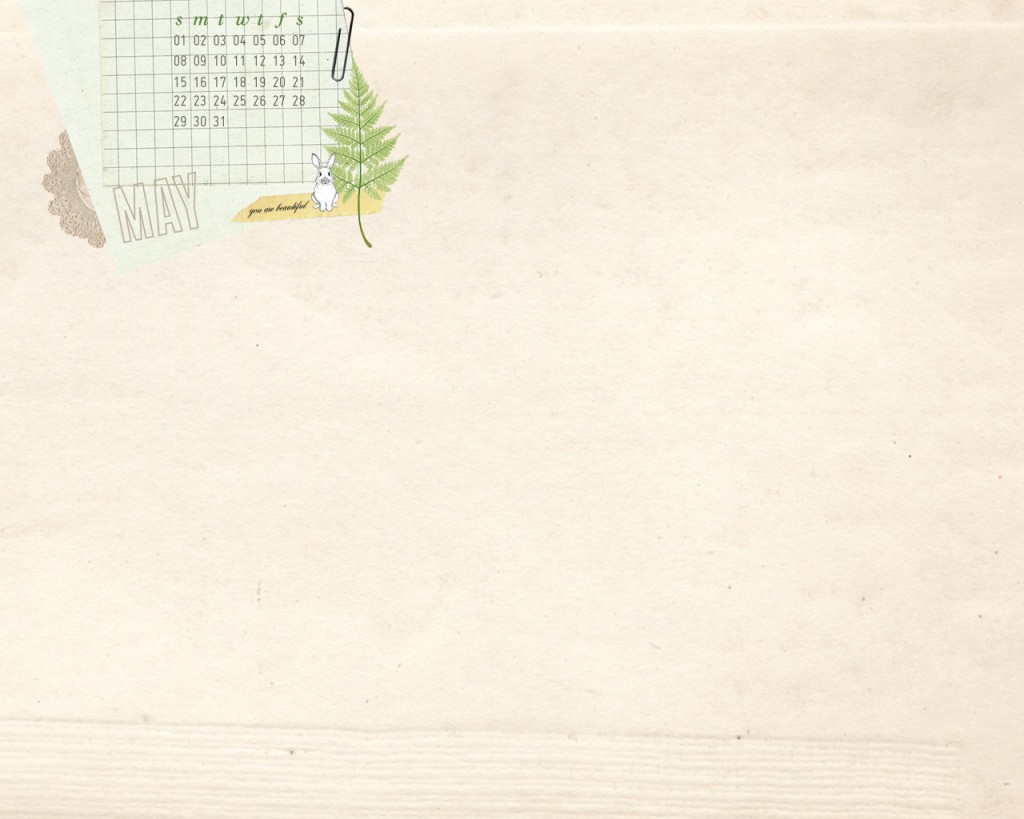 4) My sweet 2 year old nephew left me a voicemail last night. I think I've listened to it about 100 times, no joke.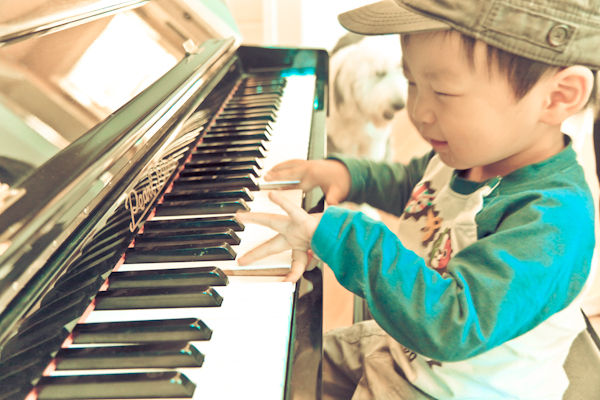 It was in half English and half Chinese. Here's some Chinese translations haha. (Goo goo = Auntie) (Lai = Come Here) Click PLAY below to listen!! 🙂
VoiceMessage-Evan to Sandy by sandyalamode
5) Don't forget to visit my previous post for details on how to download a free THANK YOU card designed by Daily Suze, inspired by my blog!


What are your plans for Cinco de Mayo?