Happy Cinco de Mayo!
Thanks to all who participated in The Pagestoppers Giveaway! My friend, Random.org, picked the winning number and that number is…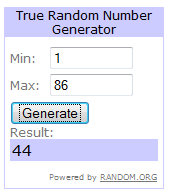 And who is lucky #44?? Why that would be Suze from the fabulous Daily Suze! Like many of you, her favorite item from The Pagestoppers etsy shop is this lovely…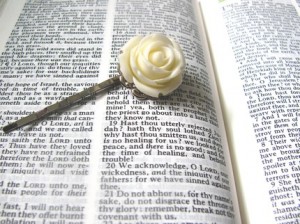 ~Cream Tea Rose Hairpin~
Suze, I will send your email address off to Grace and she will contact you to get your mailing address so she can send you your lovely new hairpin, you lucky girl! THANKS AGAIN to Grace for generously offering to do a giveaway on my blog! *Hugs*
And in honor of this glorious fifth day of May, here's some Mexican food inspiration to hold you over until half off margaritas and tacos at Happy Hour today!
1. Make It Do Chicken Enchiladas
2. Serious Eats Pineapple Salsa
3. Margarita Cupcakes spotted on Amy Atlas
4. Daydreamer Desserts Orange-Lime Margarita Macarons
5. Bon Bon Rose Girls Red Apple Sangria
6. Frozen Watermelon Margarita spotted on WeHeartIt
How are you celebrating Cinco de Mayo??