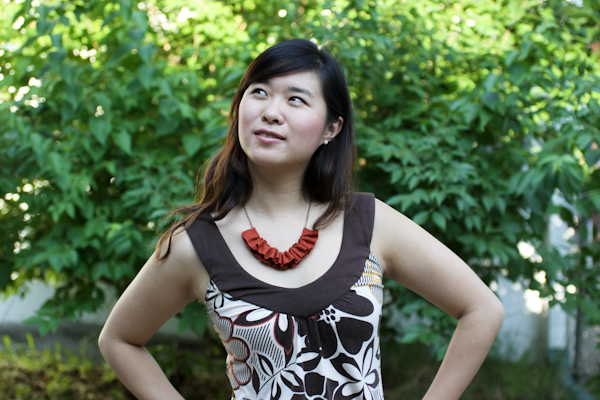 dress: target | necklace: pretty things by meg | sandals : rainbow
i went shopping in my closet again. and found this awesome maxi dress. even better is that it goes perfectly with my rust and my mustard ruffle necklace from pretty things by meg. i love when outfits and accessories coordinate so well, don't you? you'd have to be living under a rock (or just not reading my blog, tsk tsk) to not know that i'm currently obsessed with maxi dresses. perhaps the best part being that it's an outfit in itself and i don't have to shave my legs… every day.
does my hair look different to you? well besides the fact that my perm is getting more and more relaxed by the day, i decided to go for super side swept bangs. problem is, i ask my hairstylist to do this for me almost every other haircut. i try and train my bangs to stay that well with cream in the daytime and a bobby pin at night, however, just you watch, in a few weeks it will be back to a more centered side part. you watch.
What are your tactics for training your hair?