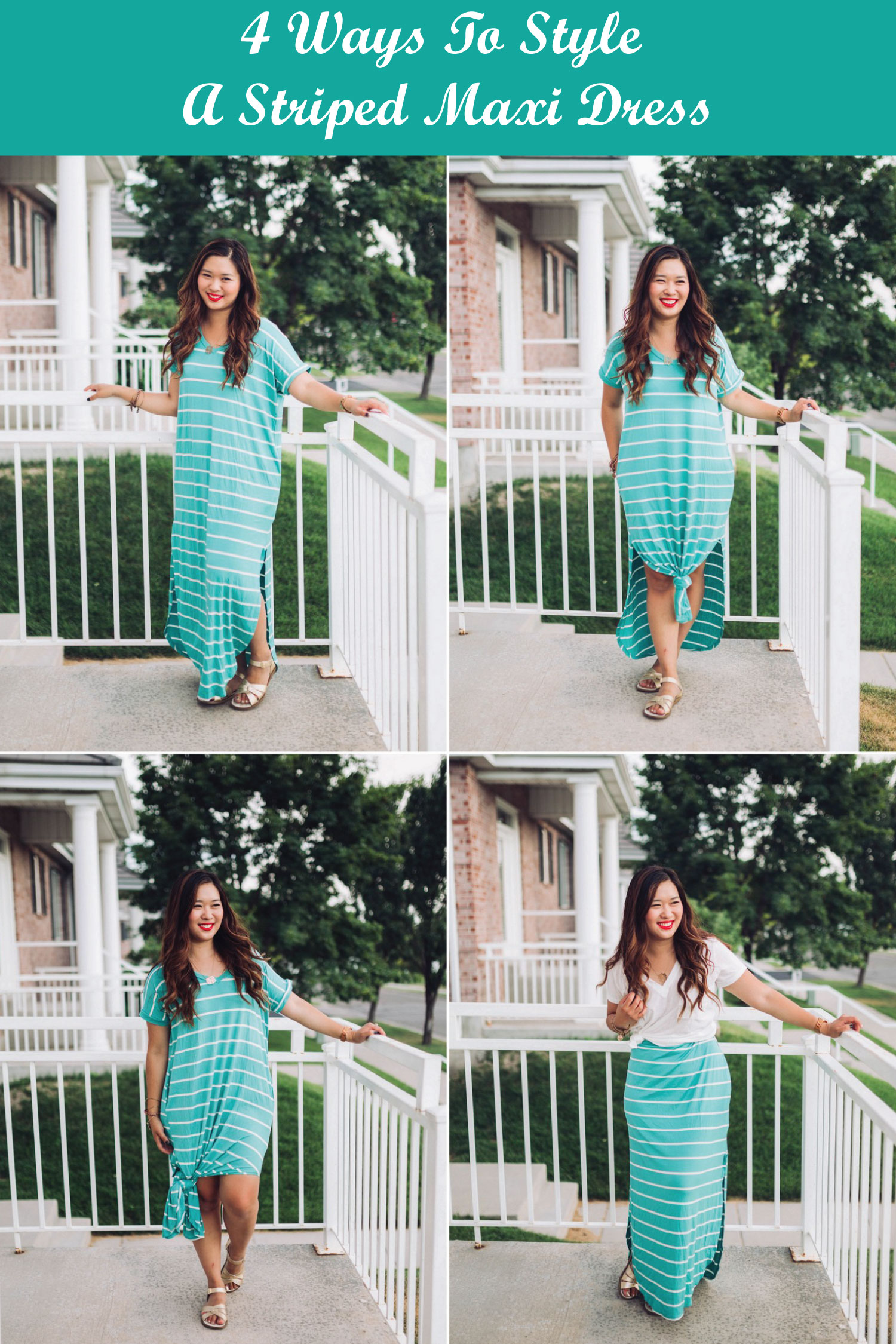 For Summer and Fall, I absolutely LOVE to wear maxi dresses. This striped maxi dress is comes in a variety of color options and is such a great every day dress! I love wearing it more casually, like for running errands, chasing around toddlers, or going out with friends. I usually wear my maxi dresses with sandals or wedges, depending on how I feel that day. But I wanted to show you 4 different ways that this dress can actually be worn – to switch up your look!!

1. As Is – Well, this one might be the simplest of them all, but duh, you can style the dress as it comes haha!! I love that this one has slits down the side to make it more comfortable!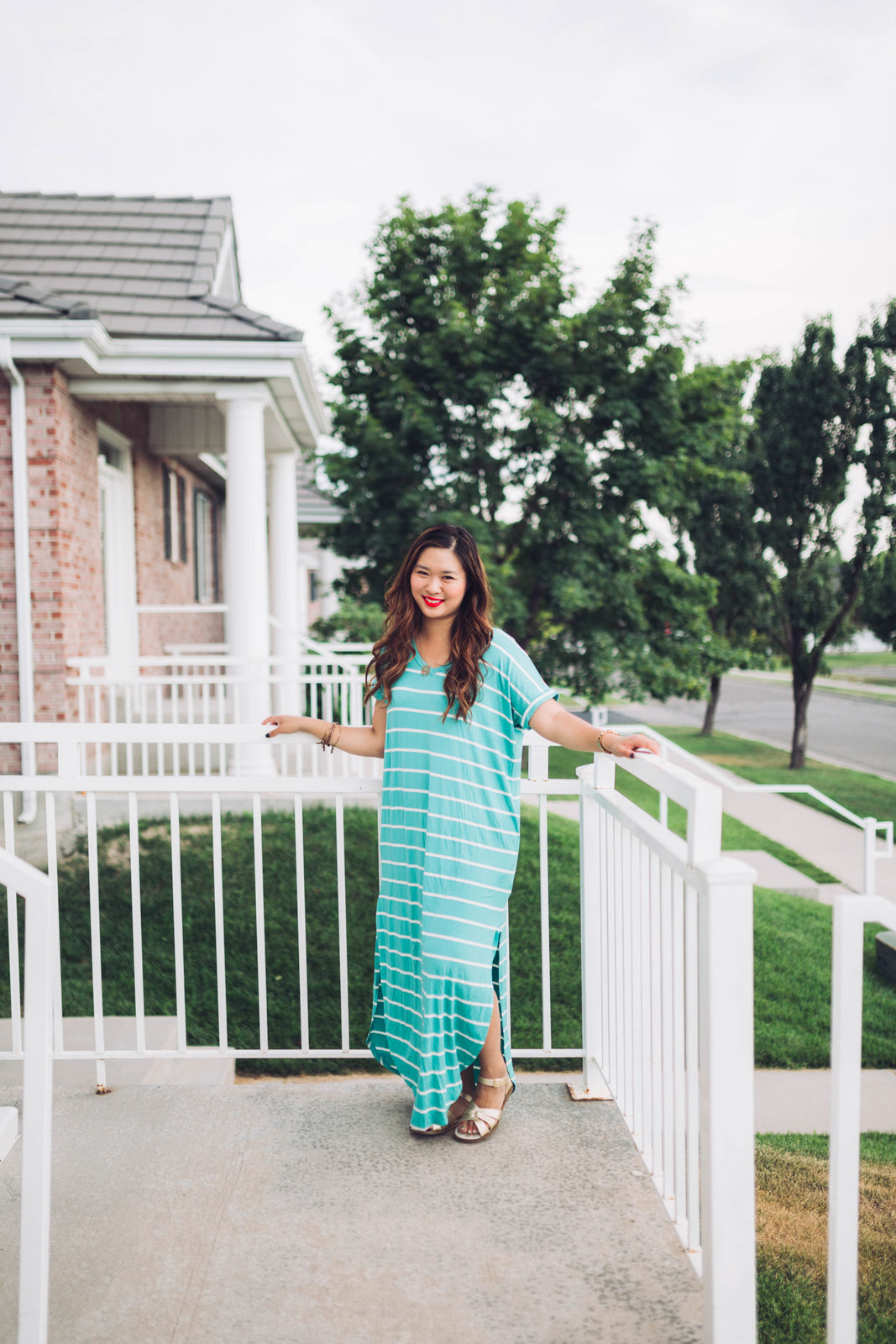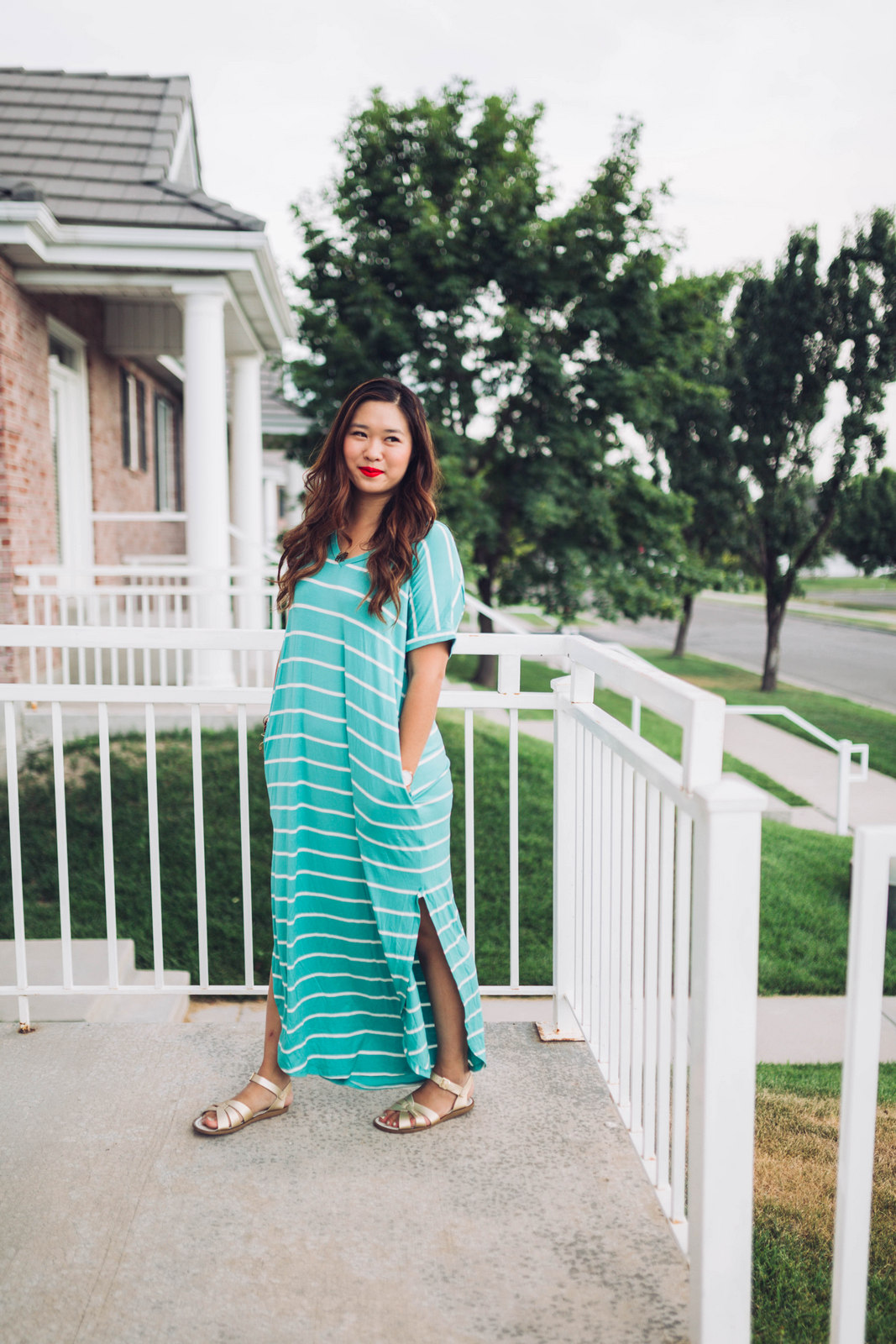 2. Front Tie Knot – Tie a knot with the front piece for a little added flair. I like doing it this way so that the front side is not really in the way as much and it's kind of like a hi-lo dress!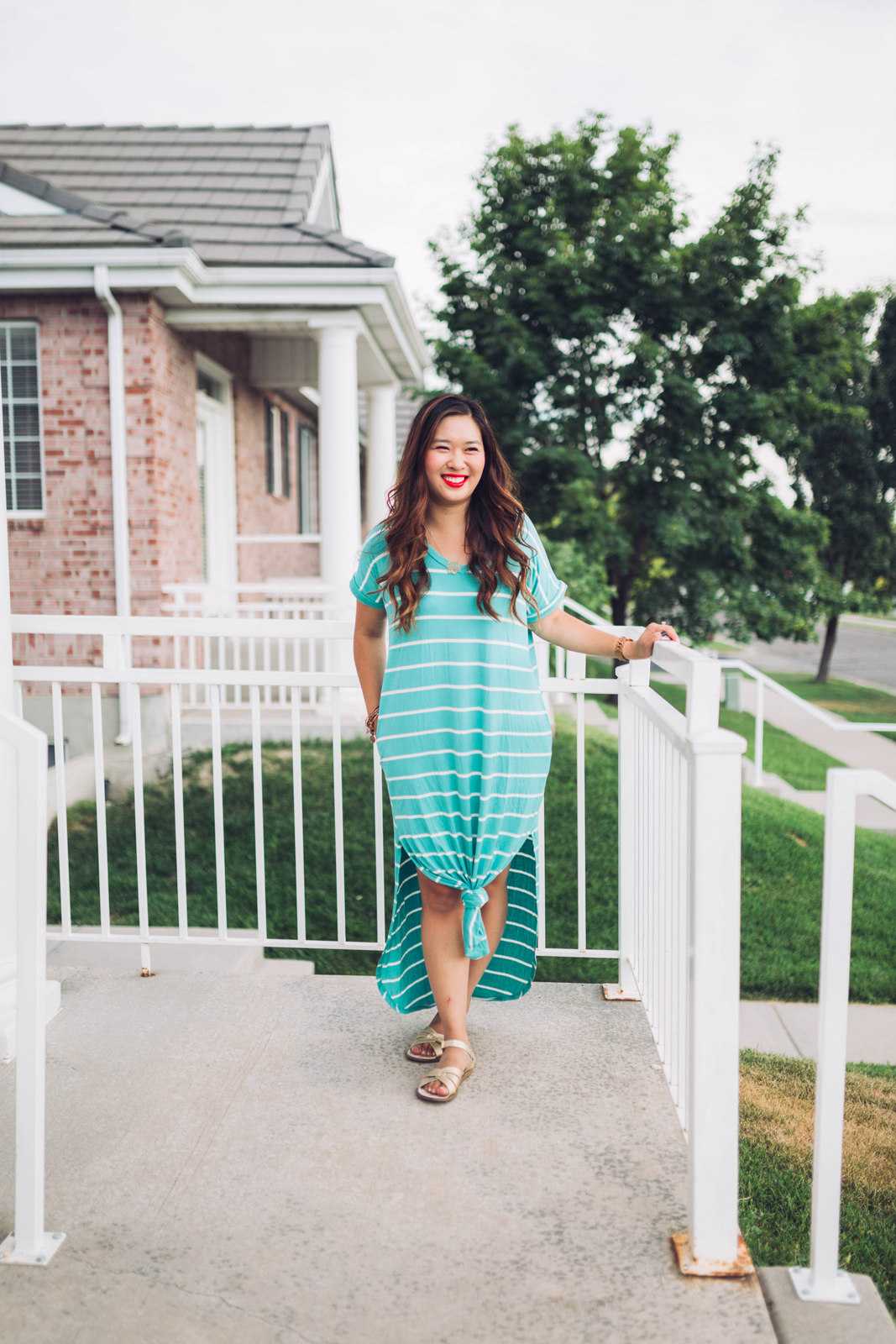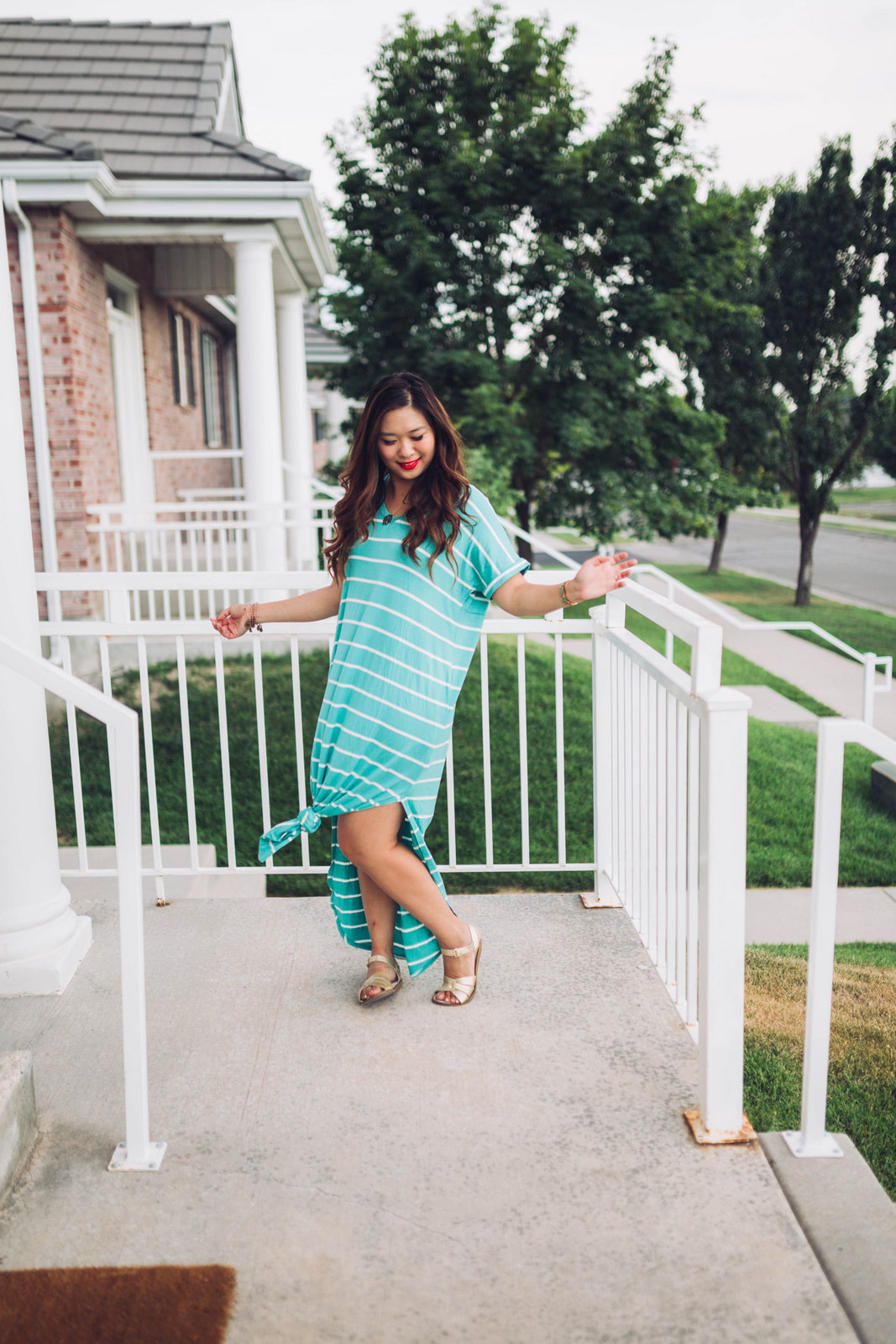 3. Side Tie Knot – To make the dress even shorter in length, you can bring both the front and back pieces together and tie them!! I think for realllly hot days, this is a great option!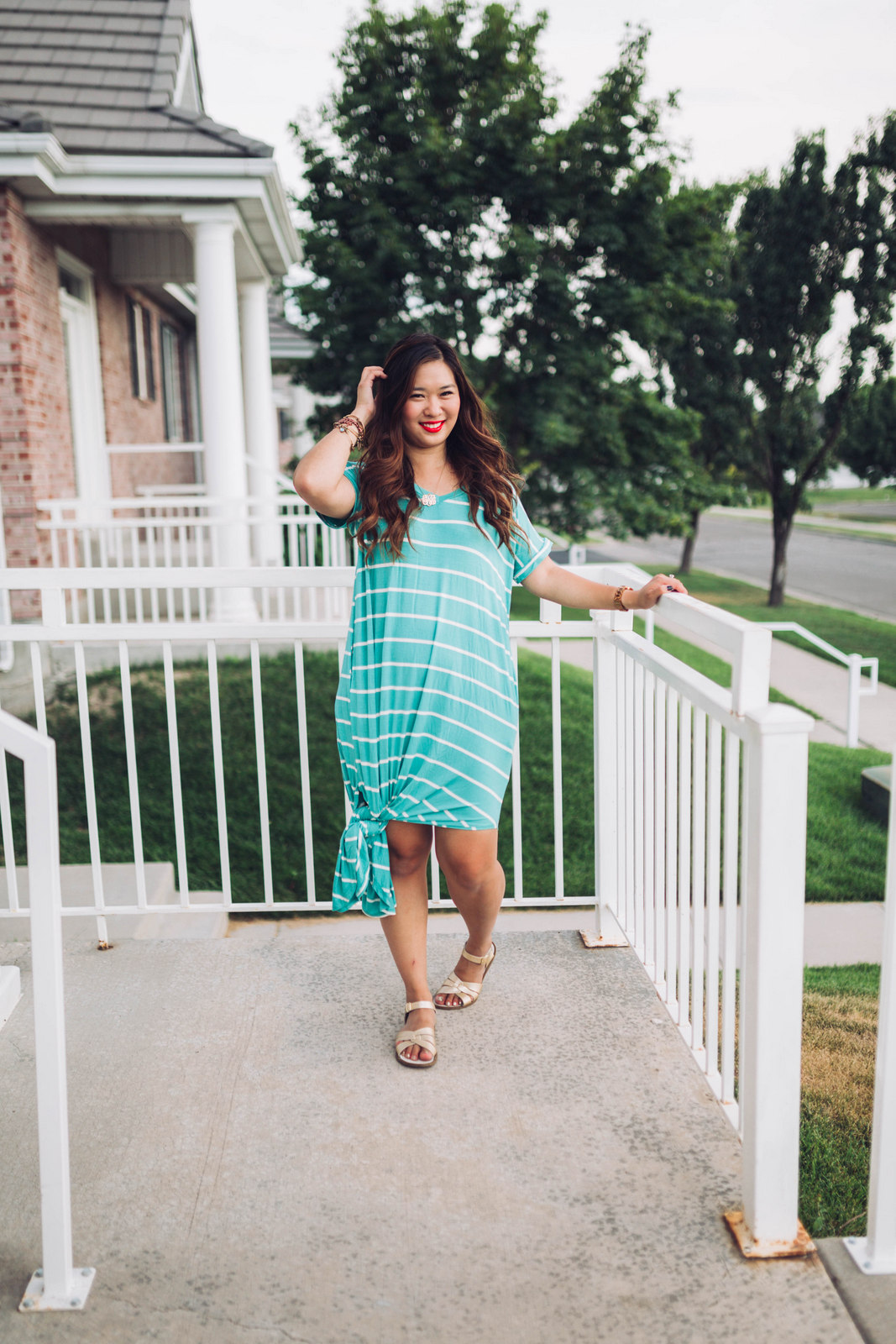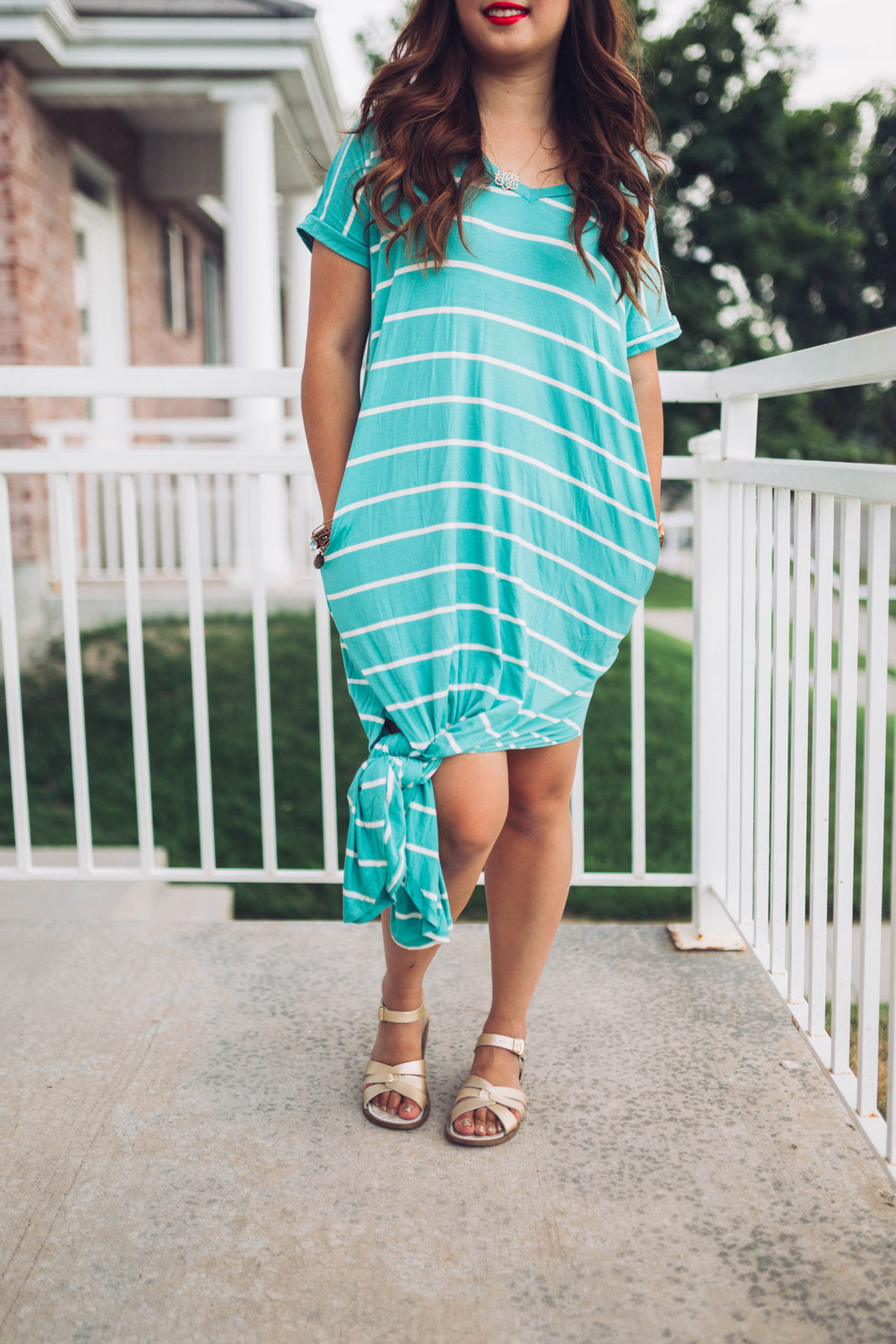 4. Skirt with knotted tee – OK this one is probably the more unique one, but you can just tie any tee, a plain tee, graphic tee, whatever you want over the maxi dress to give it a more styled look and to break up the all over print.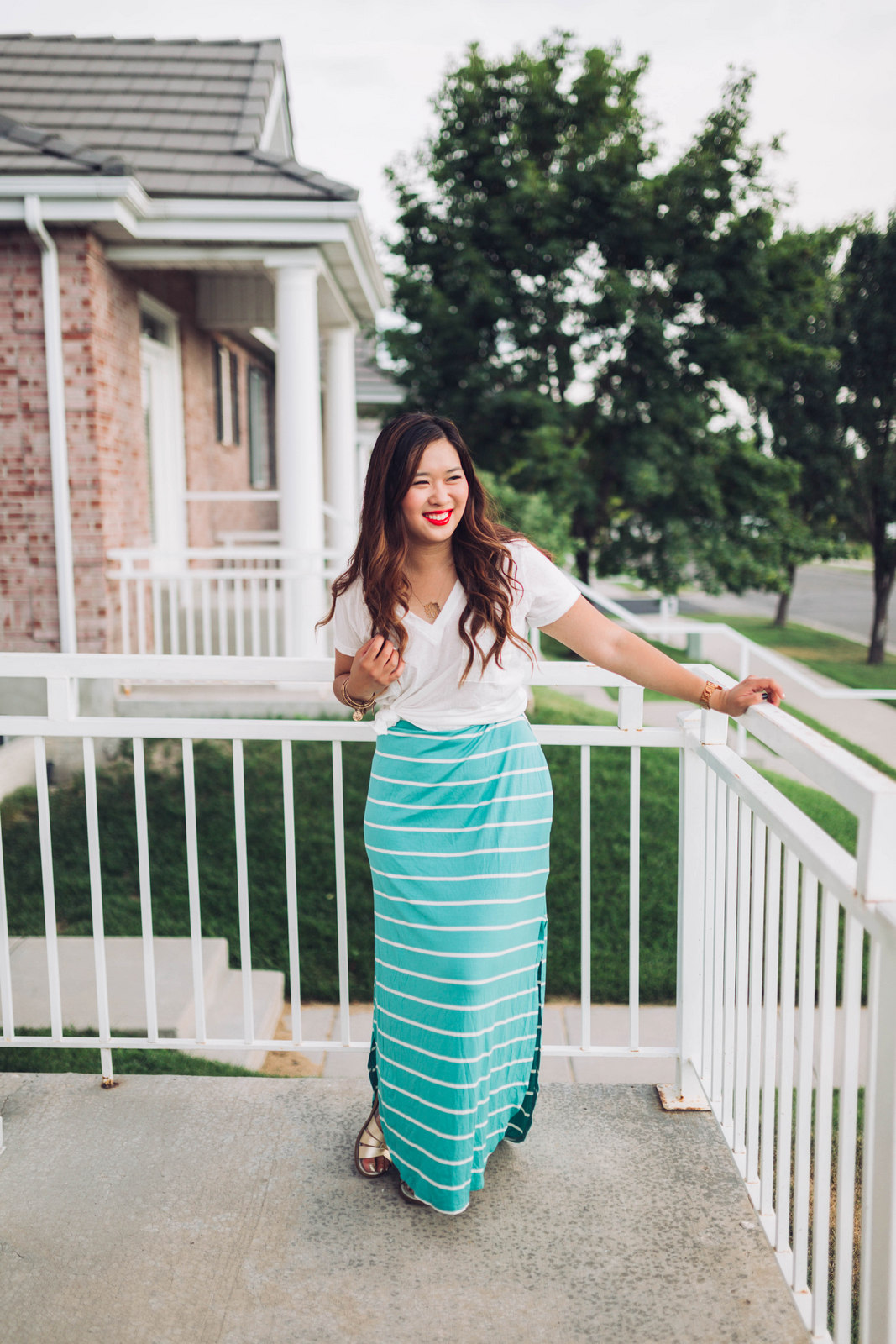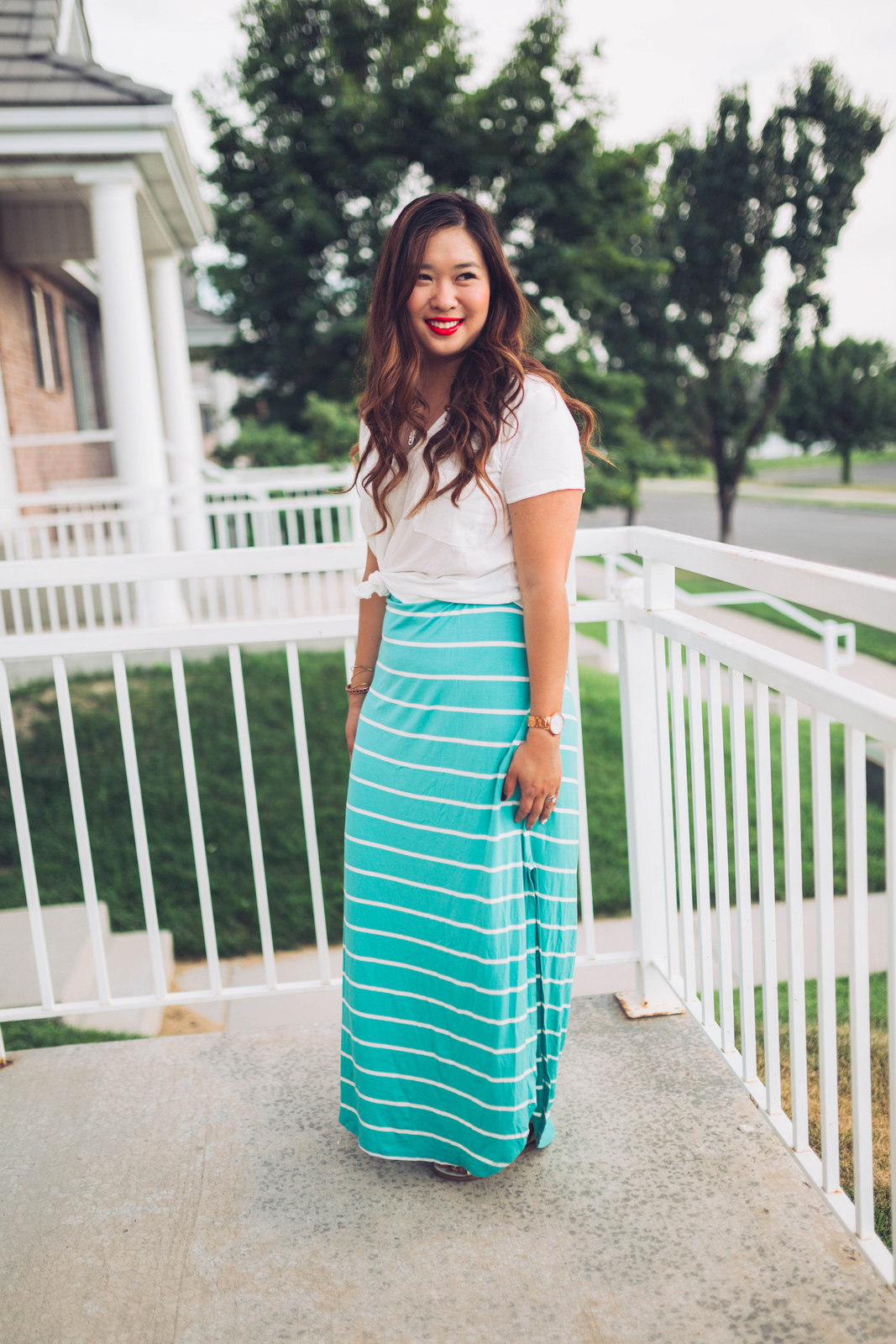 Striped Maxi Dress c/o Cents of Style
Shoes: Salt Water Sandals
Now, I want to know your thoughts! What is your favorite way that I have styled this maxi dress? Do you like it as is or styled one of the other ways?
Save