Don't forget to enter the Sense N' Sensibility giveaway!!
This summer our little Australian koala bear, Koko, turns three!  So to help him celebrate, Marv and I went visited a local Kansas City Plaza cupcake shop called Cupcake a la Mode (ummmm, LOVE the name) and picked up three cupcakes for him.  He sure was a happy camper.  🙂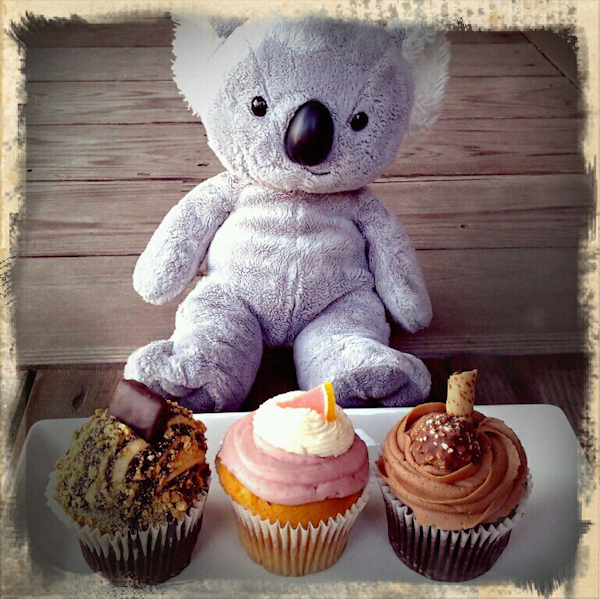 The real dilemma was which one to eat first and how slowly to make him eat them.  If we left him alone with the cupcakes, they'd be gone in seconds.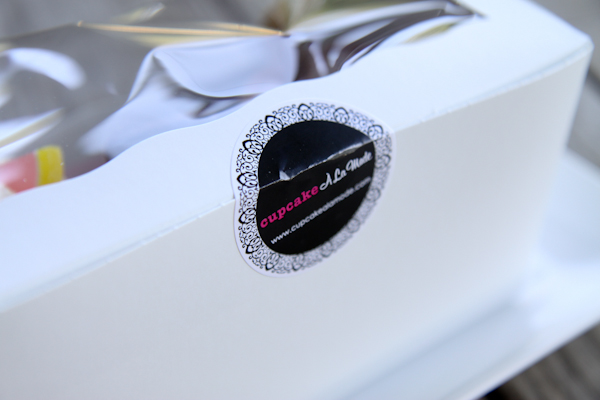 Here's a look at the cute little box they came in with the store's signature sticker.  Again, what a great name, huh?  😉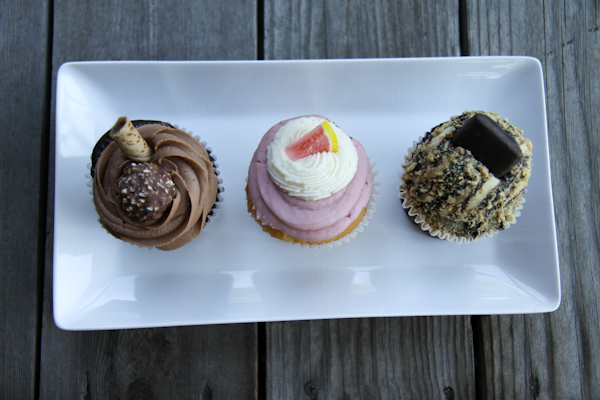 I just had to do a little photo shoot w/ the cupcakes because they just looked soo heavenly!!
Out of the three that we picked, this the order from my most favorite to least favorite.  On the left we have the Raspberry Lemonade (vanilla cupcake topped with a layer of raspberry buttercream and a swirl of lemon buttercream, accented with a sugary raspberry and lemon wedge).  In the middle, we have Koko's favorite, the Marshmallow Fondue (chocolate cupcake topped with a layer of smooth, semisweet chocolate, a swirl of marshmallow creme icing, a sprinkling of graham cracker crumbs and a gourmet chocolate covered graham cracker on top).  And lastly, we have the Bella Nutella (chocolate cupcake topped with a layer of creamy nutella, a swirl of chocolate hazelnut buttercream and a rocher chocolate covered hazelnut truffle & chocolate hazelnut pirrouhette cookie on top).
All I've got to say is that I'm DEFINITELY going back to try the rest of the flavors!  The cake was so moist and the flavors so unique.  I'm thinking I might start a series on my blog called Kansas City Eats since I love toting my camera around the city already and love taking pictures of food.  So if any of you live in the area or are thinking about visiting, you can come check out my blog for recommendations.  I give this place 5 out of 5 thumbs up!! 🙂
If you could create any cupcake flavor, what would it be?