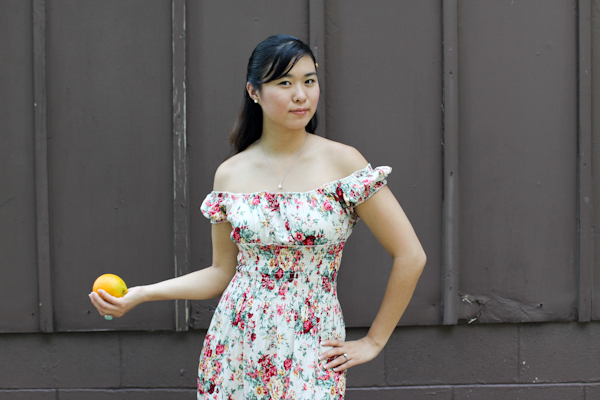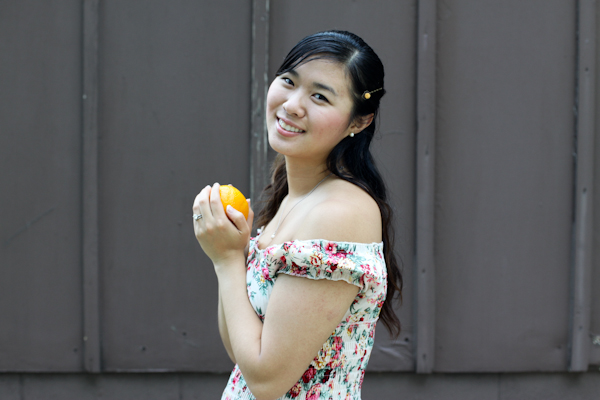 dress: yesstyle (gift from mom) | shoes: target | hairpin: sandy a la mode | necklace: gift from christine
i'm 15 1/2 weeks pregnant today.
baby a la mode is the size of a navel orange.
we took our first sonogram picture on our 2 year wedding anniversary. it was the best present ever!
i've been lucky enough to dodge any morning sickness.
i eat a lot.
i crave pickles, watermelon and cheetos.
baby a la mode has already been to 12 states.
we find out the gender in 3 weeks and we have names picked out for a boy or girl.
shopping for unisex baby stuff ain't easy.
we're hoping to move into a new house and sell our current one this summer! busy busy!
baby a la mode is due right before christmas.
i can't wait to see what he/she looks and acts like!
i won't be turning this blog into a baby blog but i may just be posting about some more baby stuff.
we're over the moon excited, happy, nervous parents-to-be!
Don't forget to enter the Shabby Apple (ends 7/7 at 12pm cst) and The Rusted Chain (ends 7/13 at 12pm cst) giveaways!