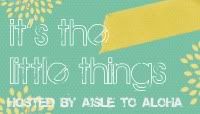 Changing up this Friday a bit and linking up to
Aisle To Aloha's
It's The Little Things post~! There's just too many things that made me happy this week not to share! 🙂
1. Receiving this picture of me and my 2 year old nephew in my inbox (next time i'll need to teach him to take the lens cap off 😉 ). Thanks for taking this picture, Jenny!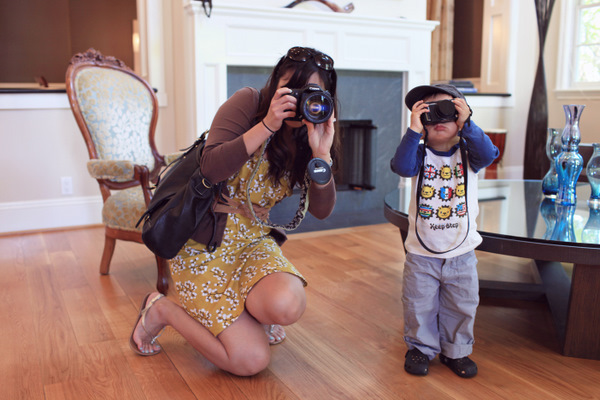 2. Getting packages in the mail every day this week, some for myself, some for baby a la mode (wonder what my neighbors think). Thanks Josiah's Nest for these super stylish clothes!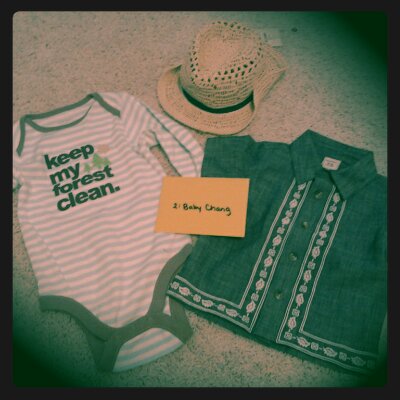 3. Finding an antique shop in the town I just moved to. 🙂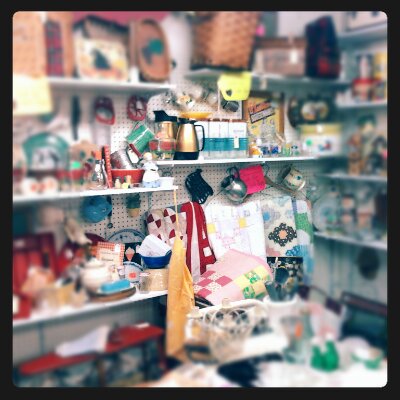 4. Baby movements, flutters and kicks were the best part of my second trimester, now onto the third! Eeeks!!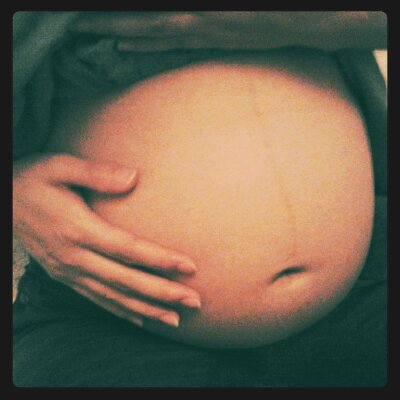 5. And lastly, I love picking winners for the giveaways on my blog, it's so exciting to know that someone will be getting a free item or shop credit to a shop they adore! Well, I don't pick, but my "Pick Giveaway Winner" tool does. Soooo… the winner of $30 credit to Sense 'N Sensibility giveaway is Andi T. from Striving to Be a More Godly Woman!! If that is you, please send me an email at sandyalamode(at)gmail(dot)com to claim your prize!!!

We have a busy weekend ahead of us and I'm super excited about it. We have a birthday party and a baby shower to attend and a ton of DIY projects to work on (and hopefully complete)! See you all on Monday! Don't forget to enter the Maple Boutique giveaway!!
What little things made you happy this week?