So as I mentioned in my previous post, I have a serious case of nesting right now.  Part of me hopes that means baby will come early, but not too early… a couple weeks early would be perfect!  😉  Can you tell I'm anxious to meet our little baby a la mode?  Anyhow, part of my nesting right now contains multiple DIY projects that I want to make.  The list gets longer each time I go to the fabric or thrift store.  Thus my need for a 3 day weekend of 30 hour weekend days.  A couple weekends ago a few friends and I got together for a Craft Day (genius I tell you, it's the only way I can get my DIYs done without distractions and with help from friends) and decided to make a fleece blanket~!  The first one I made was awhile ago for my friend Melissa, but I didn't get to picture document that one, so I made sure to take pictures of this one.  It's super easy and will keep baby nice and warm.  🙂
1. First I bought two coordinating fleece fabrics that were 72″ (2 yards) by 54″.  Place them so that the right sides are facing the outside.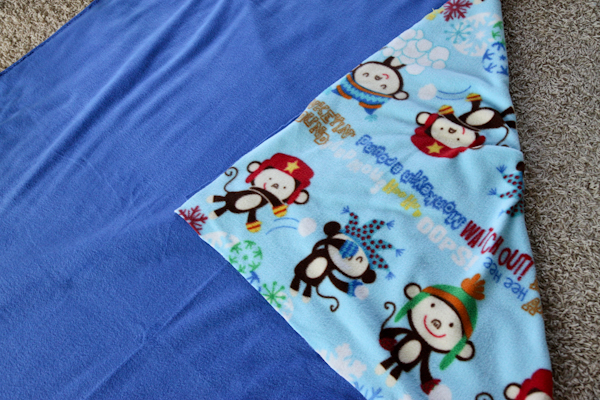 2. On each of the corners, cut out a 7″ square.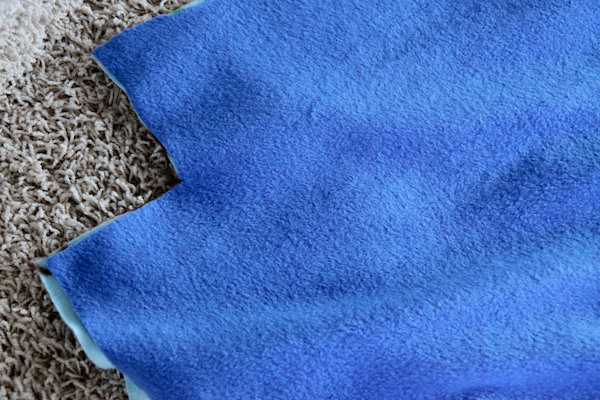 3. Along the perimeter of the fabric, cut strips that are about 7″ deep and 1.5″ wide.  (This part is the most tedious part and was the hardest to keep straight.)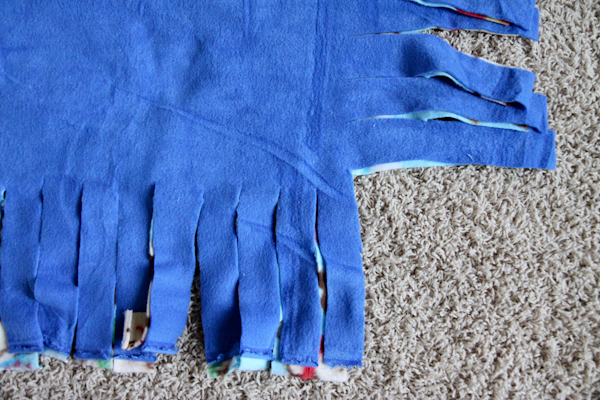 4. Tie the two fabrics facing each other together into a double knot.  Do this all the way around blanket.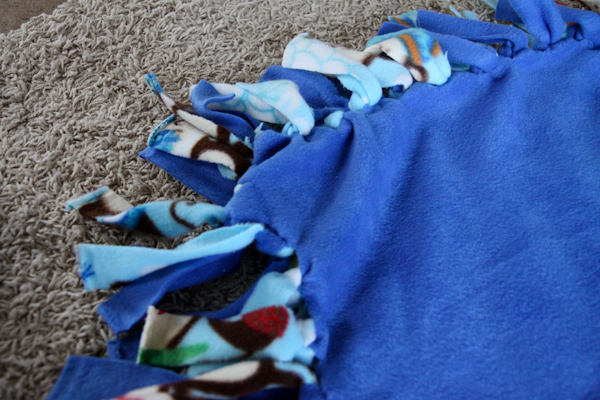 5. Ummm yea, that's IT!  Your no sew fleece blanket is DONE!  🙂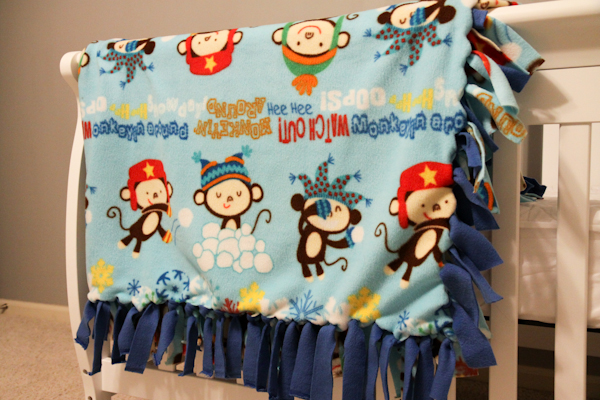 6. Now I'll just need to convince Jojo the monkey to let Baby a la Mode use it once he's born…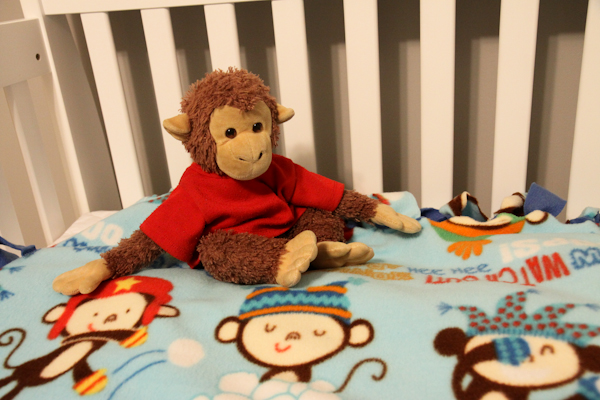 Final measurements came out to be about 68″ x 50″ with 5″ strips.  I love the adorable monkey fabric so much!  Both pieces were purchased at Joann's.  And it's a perfect print for this upcoming winter too~!
Know of any other easy DIY baby projects?