Hi Mommy's friends. This is baby Austin taking over the blog for today. I recently found my new favorite blankie and I just wanted to share it with you all. My mama went on to the MyUbby website and personalized it just to my liking. She put blue / large white polka dots on one side, a fluffy grey on the other side, a satin white trim and had is embroidered with my initials. It's the perfect size for tummy time and rolling over, super soft for cuddling and wrapping, and it totally matches the decor of my nursery.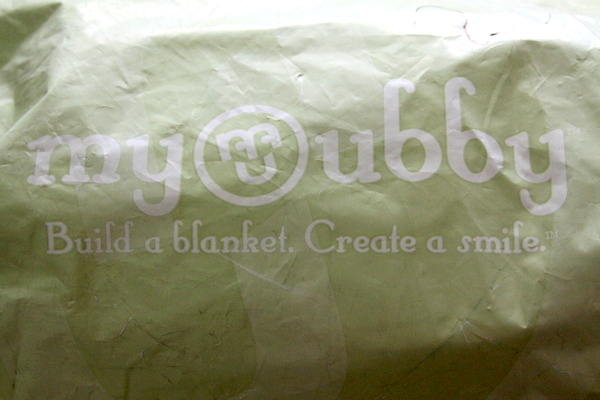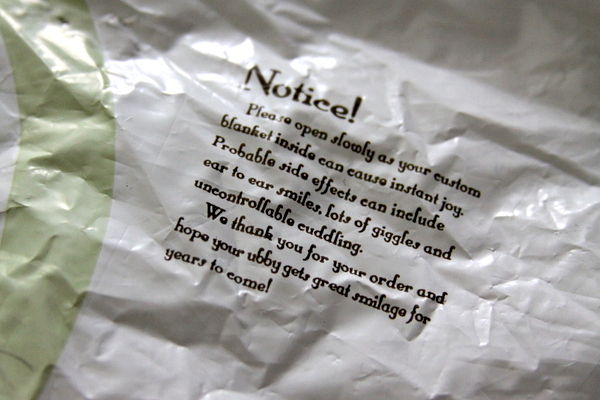 First of all, the packaging is so cute. And the little Notice! message is so true.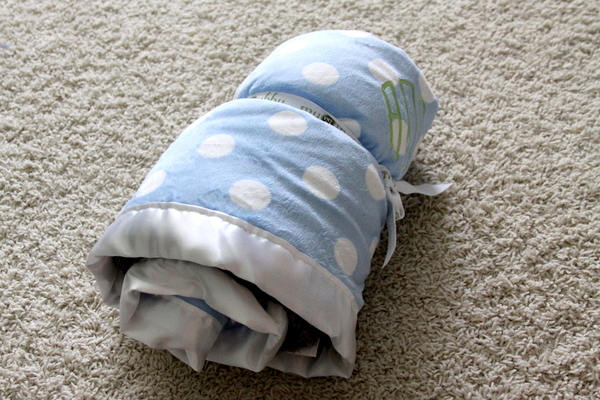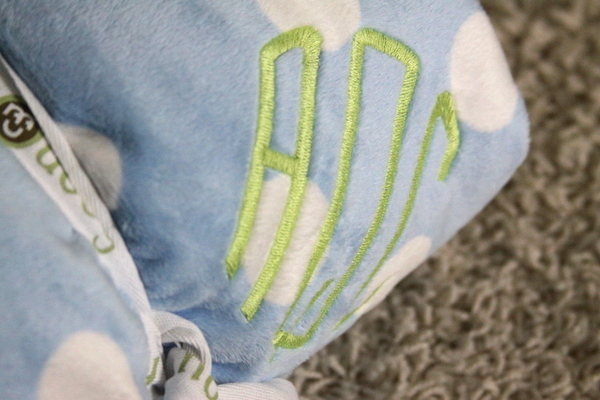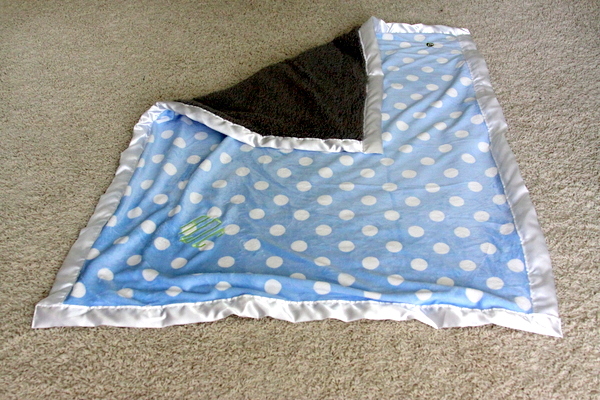 Look! It's my new blankie, doesn't it look nice? It's got lots of textures for me to touch.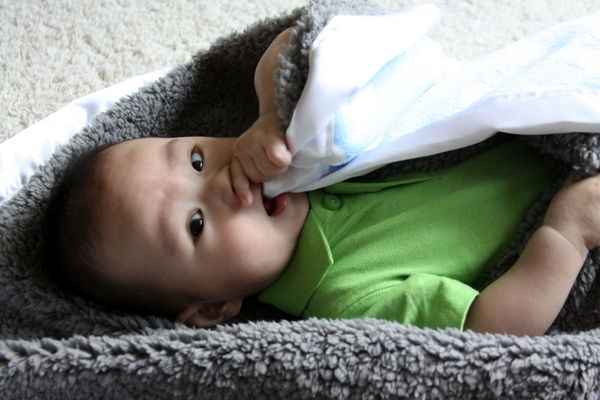 Mmmm so soft…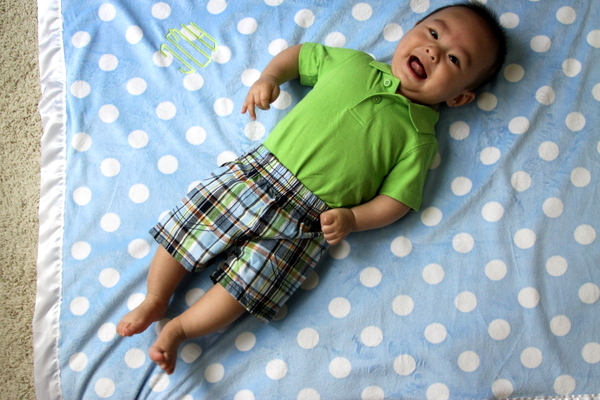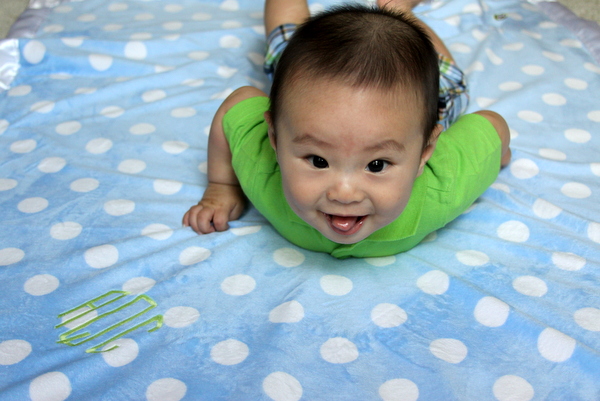 Am I Impossibly Cute or what? All your persistent voting for me in the Babble's May Impossibly Cute contest really paid off because WE WON!!!!!
… and I just wanted to scream (b/c that's what I does these days) a BIG
THANK YOU!!
MyUbby sent us this blanket to review. All opinions are solely our own. Want to get a customizable blanket for yourself or for a friend? Build your own blanket here. Or keep up to date on all blanket business on their facebook page.