Hey all! I'm so excited to finally be able to share some of my Michigan baby shower pictures with you all! A couple Saturdays ago, my good friends from grade school and college threw me an amazing party. There was a ton of food, a ton of friends, a ton of little baby presents, and it was a ton of fun. 🙂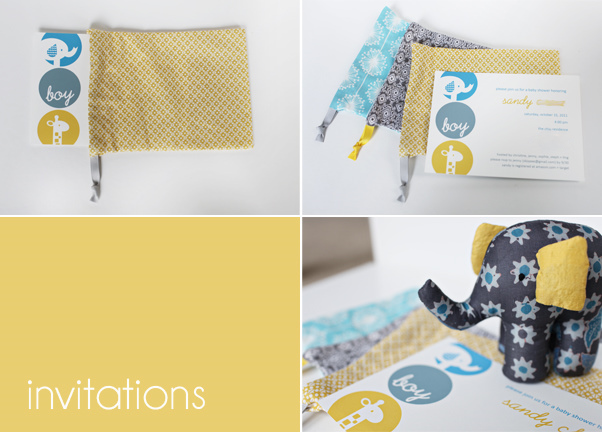 Super cute invitations designed by my sister-in-law, she even sewed a fabric pouch for them too, so cool!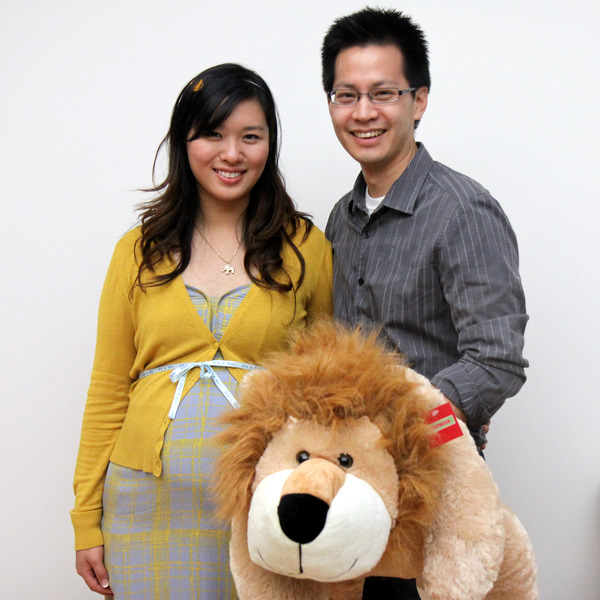 Here's a little family portrait to get us started. Mommy, Daddy, Baby in my belly, and Baby's new big lion toy! Oh and in case you're wondering, the maxi dress is from Anthropologie and I love it. 🙂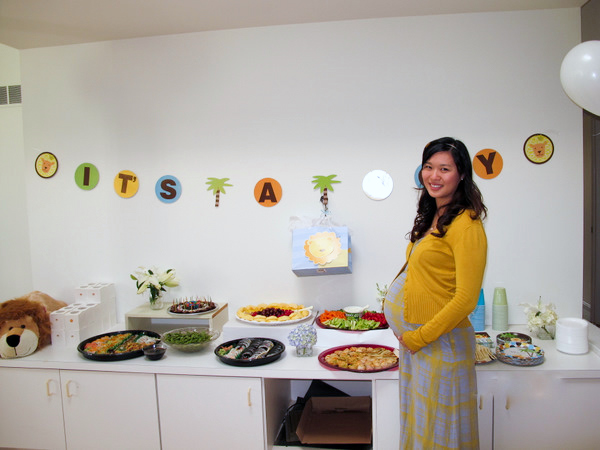 Showing off the baby bump… errrr rather showing baby all the yummy food he's about to eat.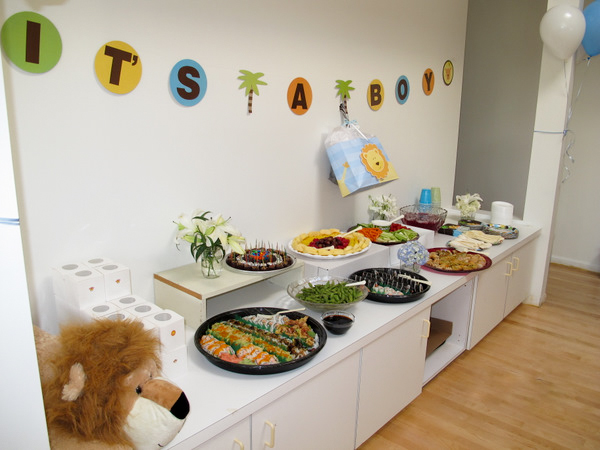 Such a cute setup and such delicious food!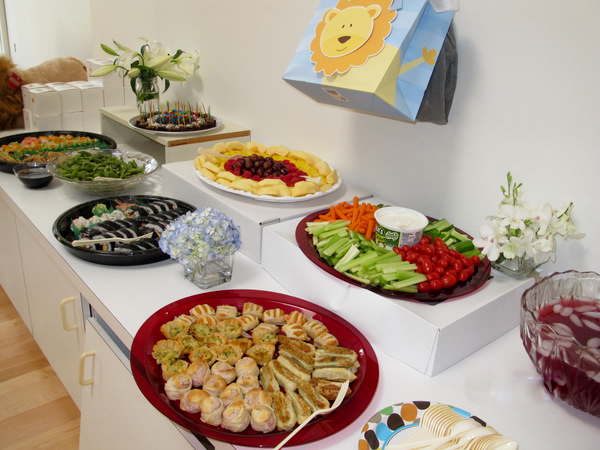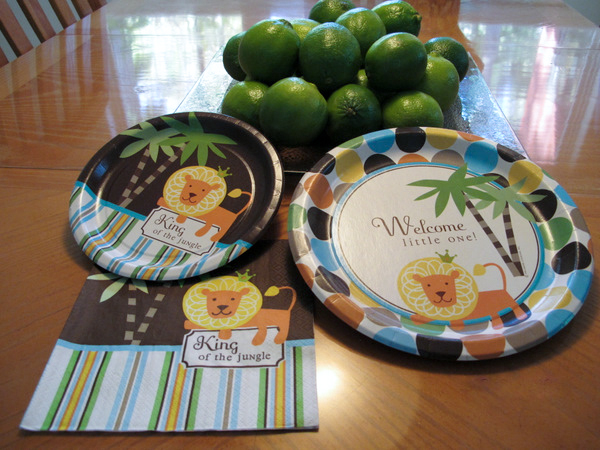 Close ups of food and decor, so lovely!
It was so great to hang out with my buddies from high school and college. It's pretty rare that I get to see them since we all live all over the country. We played 3 games during the shower.
1) First one was everyone got 2 baby clothespins and for the duration of the shower you couldn't say the word "baby", if you did, then whoever called you out on it got the pins and the person with the most pins at the end of shower, wins!
2) The second game was filling out a piece of paper with the baby name of various animals. As in a baby monkey is an infant or a baby swan is a signet, did you know those?
3) And the last game was the guess how big my belly game where everyone had to cut a piece of string the size that they thought my belly was around, of course most people's strings were a lot longer than my actual belly!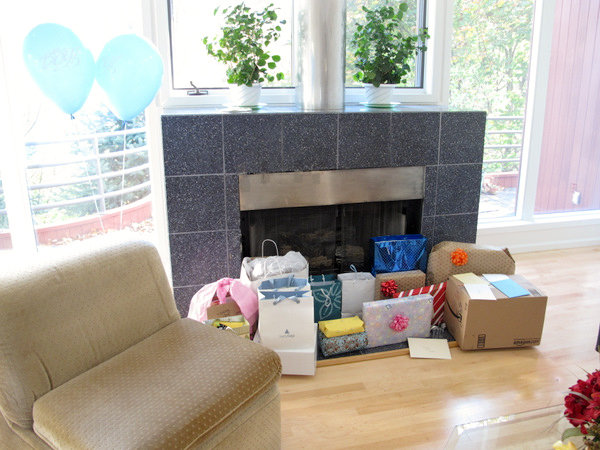 Then it was present time! 🙂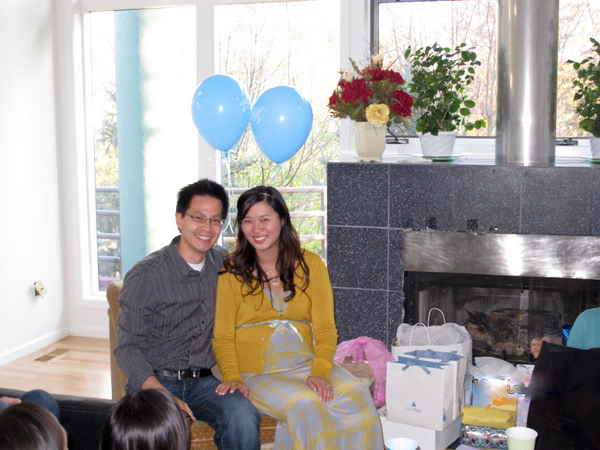 As you can see we got a ton of gifts such as gift cards, things off our registry, clothes, toys, books, bags, and more. We are so THANKFUL to everyone for all the gifts!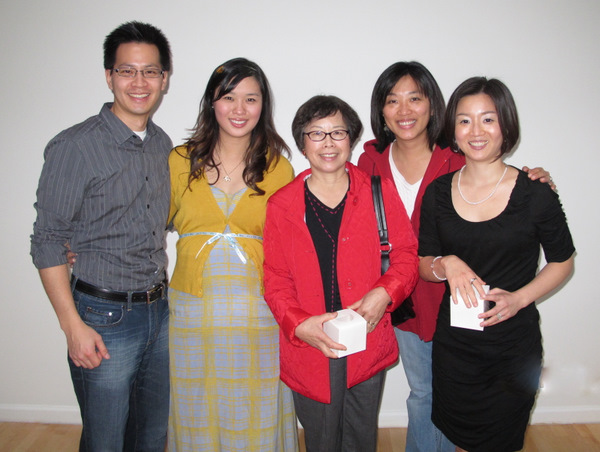 Here we are with Marvin's mom and sister-in-laws, they had driven all the way up from Ohio just for the shower, so sweet!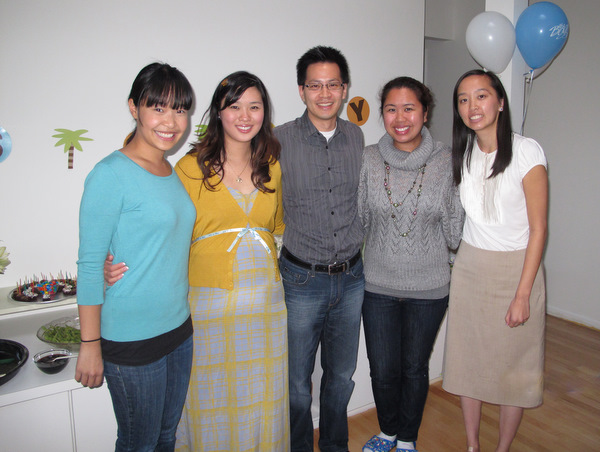 A picture with the AWESOME AMAZING hosts! Sophie and Jenny were there in spirit. 🙂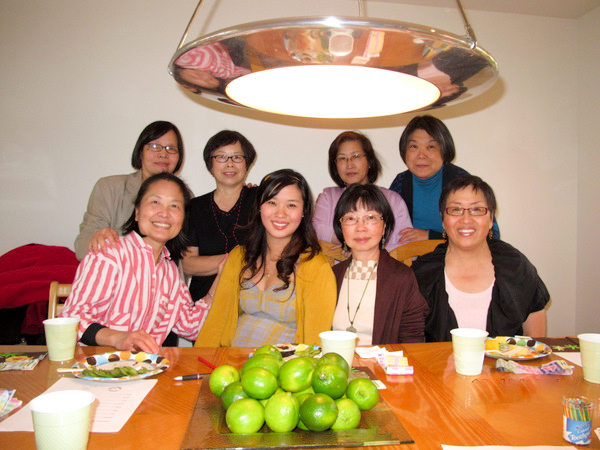 My mom couldn't make it because she was in Taiwan but so many of her friend's did! These ladies have always been such a huge part of my life growing up!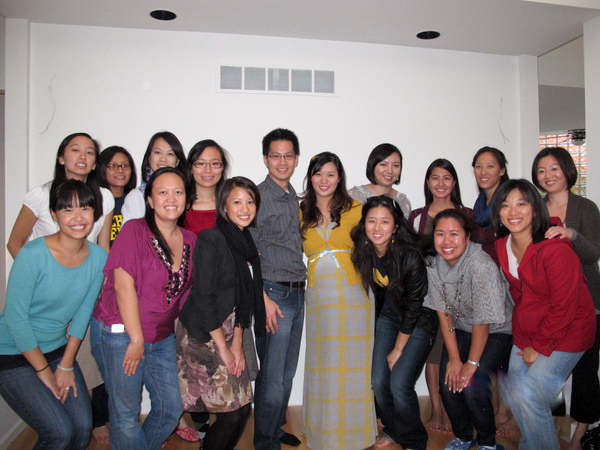 Thanks everyone for coming!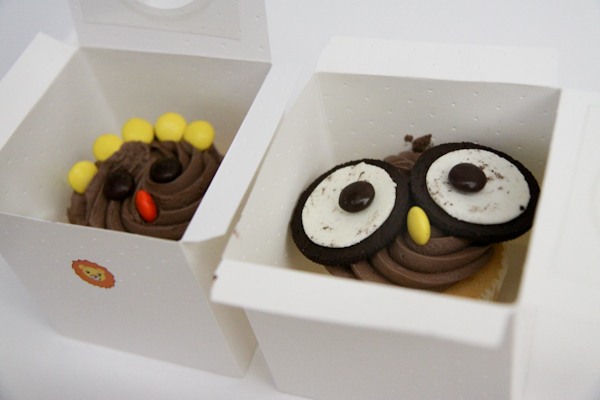 Oh and of course, the deliciously cute Turkey and Owl cupcake favors, nom nom.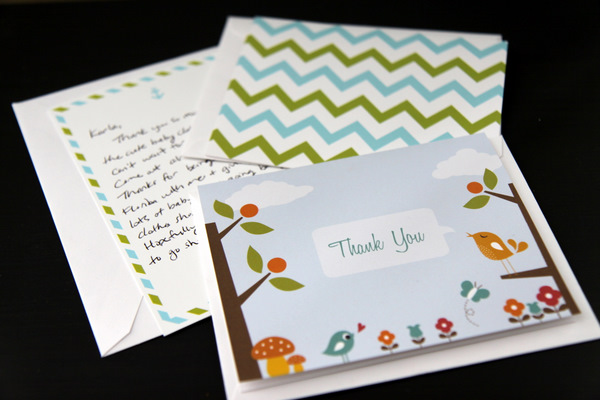 I am happy to say, as of this weekend, I am all caught up on Thank You cards! Here's a look at a few I got from the adorable Thank You Cards Shop! They had me at chevron. 😉