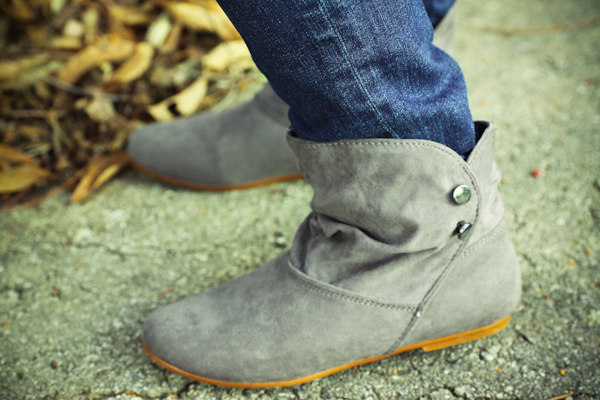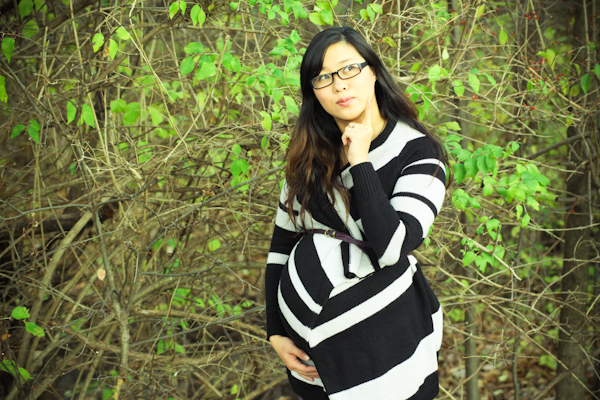 Wrap: Old Navy | Belt: Charlotte Russe | Jeans: Motherhood Maternity | Boots: Zara | Glasses: Thrifted
An interesting fact you may not have known about me is that I have one near-sighted eye and one far-sighted eye. Hence, no need to wear glasses, prescription ones that is, since my eyes can balance each other out. I hear I'm one in a million. Or at least that's what my mama told me. 🙂 But to be honest, I always thought it would be cool to be able to alternate between contacts and glasses to switch up your look. In high school, I went through a phase where I bought colored contacts; green, blue, and grey pairs to be exact. And I switched out my eye color every day, although I tended to lean towards the grey color for some reason. Except the contacts were never really fitted for my eyes because every time I wore those contacts I would see the colored ring which made me feel like I was in a constant buzzed state and I'd mistake strangers for my friends and vice versa. But I thought they looked good on me, so I wore them nonetheless.
But anyhow, for this outfit, I decided to switch it up and wear my non prescription glasses that I thrifted awhile ago. Does it make me look smarter? Because that's the look I was going for.
P.S. If your name is Becky Mercado and you blog over at Reinventing the Ordinary… CONGRATS! You are the winner of the Seek First $35 credit giveaway! Please email me at sandyalamode(at)gmail(dot)com to claim your prize!
P.P.S. Don't forget to enter the Luce $30 credit GIVEAWAY!
Do you wear colored contacts or glasses for fun sometimes?