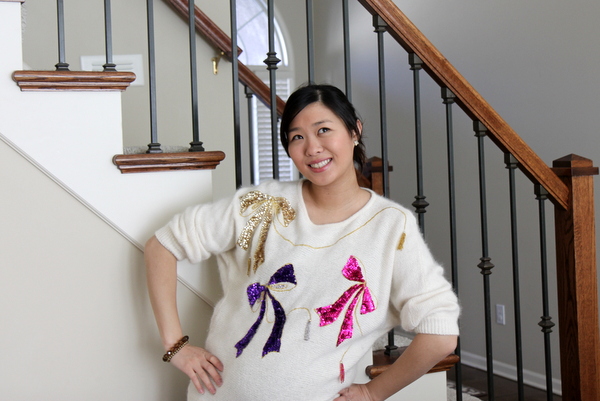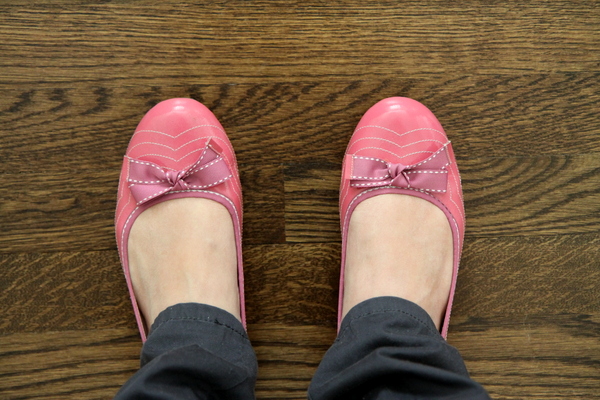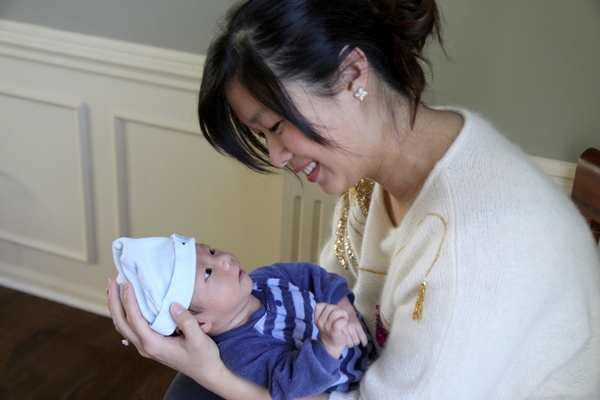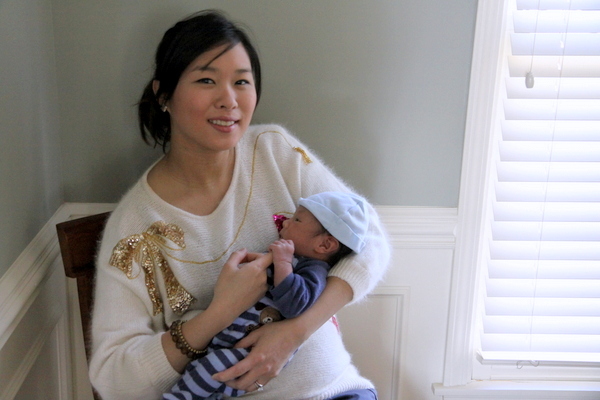 Sweater: Tea and Tulips | Pants: Old Navy | Shoes: Night Market in Taiwan | Earrings: Poshlocket giveaway on Beautiful Blendings | Bracelets: Forever 21
Growing up, I was in a family of four, my parents, brother and myself. My brother was 8 years older than me and all his little life he had wished for a sister. He'd throw pennies in the wishing well asking for one (too cute) and his wish came true! My mom dressed me up in all sorts of pink, purple, dresses, bows, anything girly… you name it, I wore it. It's no wonder that my favorite color is pink and I'm obsessed with bows (case in my point, my former etsy shop).
In my junior year of college, I was known to have lived with two other girls in what was called the "Pink and Purple Palace". Yes, our pad had a name and yes, we believe we lived in a palace. Our place had a pink Christmas tree, purple couch, pink pillows, purple decor, etc. The alternate name for this place was also the "Jello Shot Factory", but we'll keep this blog post PG for now. Anyhow, this vintage sweater brings me back… way back… to all sorts of memories from my childhood/collegehood.
Do you have any clothes that you are still wearing from years ago?
Or pieces that bring your back many years ago?