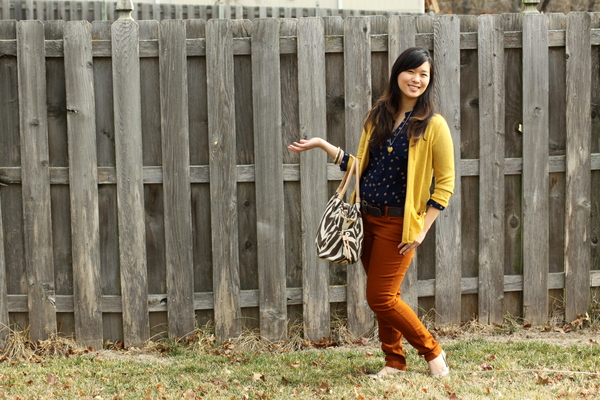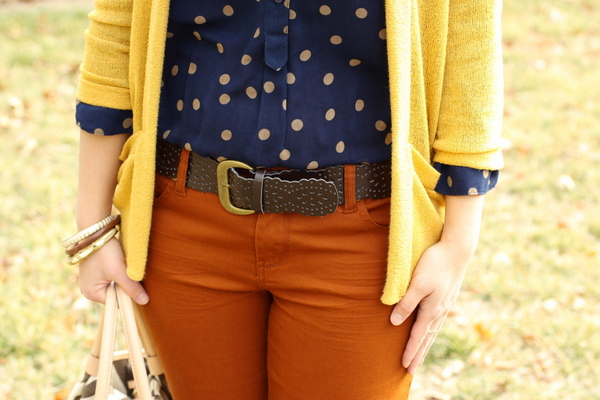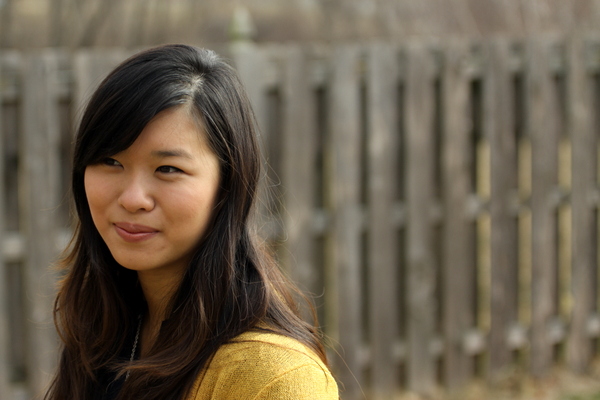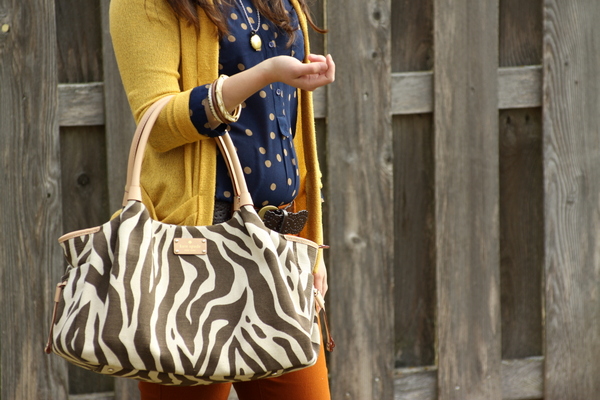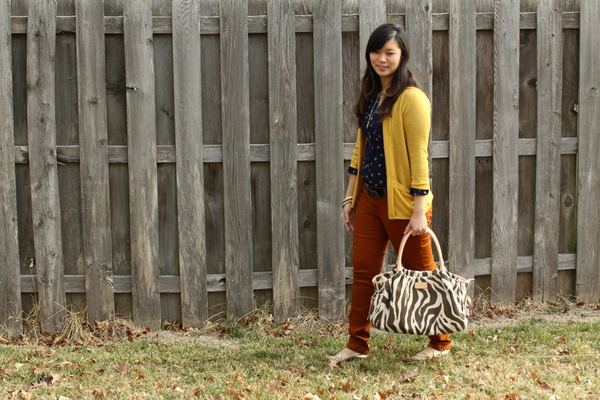 Blouse: ModCloth | Cardigan: Urban Outfitters | Pants: Forever 21 | Shoes: Steve Madden | Necklace: Oh, Hello Friend | Bracelets: INPink | Bag: Kate Spade
Thanks to my best friend Ting (owner of Neat Weddings – a personalized step-by-step tool that guides you through the complexities of planning your dream wedding. Launching soon!), I can change diapers while being the most stylish mama on the block. Did you realize I was holding a diaper bag, oh yes, looks can be deceiving. 😉 We've only taken Austin out a handful of times and I'm sure all you mamas know, you must be prepared with a bag full of stuff for the "just in case". Our diaper bag comes with a gold changing pad (woot!) and it's always stocked with diapers, wipes, an outfit, swaddle blankets, and formula for baby needs… with plenty of leftover room for my wallet, cell phone, keys, lip gloss, etc. Thank goodness my little boy hasn't given me a "show" while wearing something nice, but I'm sure it's bound to happen in public sometime. So I guess I better add a change of clothes for myself to that bag as well!
Anything else I'm forgetting to add to my diaper bag?
P.S. I'm still living in Fall since Winter hasn't decided to make its appearance yet. And I'm perfectly OK with that! 🙂