In the past 2 months or so, Vivian (14 months) has really started to be on the go. She is full on walking and sometimes running. We will look away for a second and she is already climbing up the stairs or across the house getting herself into some type of mess. She is such a busy body at all times but will occasionally stop and tell me she wants her diaper changed (in her own little way). She will either say the words in Chinese to me or go over to the diaper stash and grab one and hand it to me. It kind of amazes me that she is already smart enough to do this. However, other times, she doesn't tell us she needs changing and we'll catch a whiff and we all know what that means. Sometimes diaper changes are pleasant and sometimes they are a challenge, but with my experience with a boy and girl in diapers, I wanted to share 5 tips for a successful diaper change.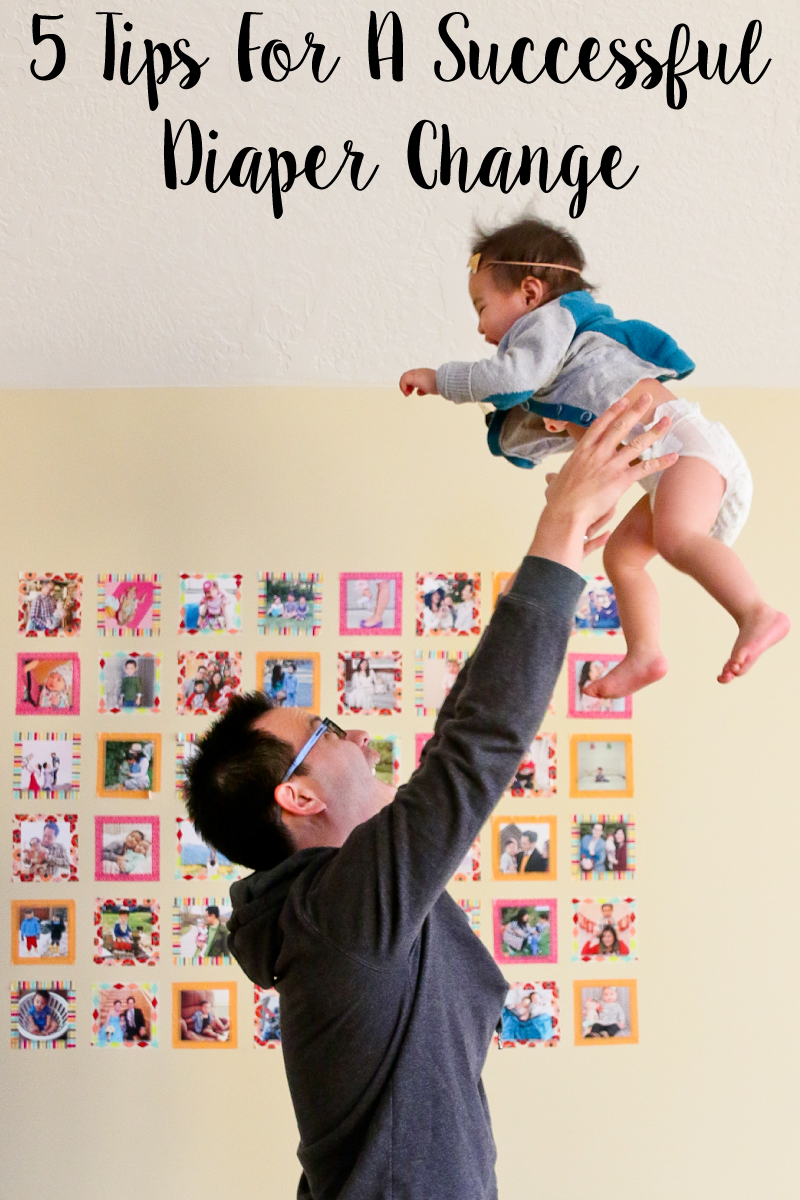 1. Pick your products (diapers, wipes, diaper cream, etc.).
Currently we are using the Everyday Happy Diaper Care Kit (to see the full review, check out my post here). I like these diapers because they are free of any harsh chemicals, lightweight and soft. This kit also comes with bamboo wipes that are absorbent and soft as well. Basically using gentle diapers and wipes is important because you want your baby to feel comfortable every step of the way.
2. Be prepared.
Before you are about to change your baby's diaper, make sure to have a clean diaper, pack of wipes and diaper cream ready. Diaper creams are important in case your baby's bottom is red or developing a rash. When babies are in their diapers for too long without changes, diaper rashes are more prone to happen, so changing their diapers as soon as they are dirty or every few hours is important.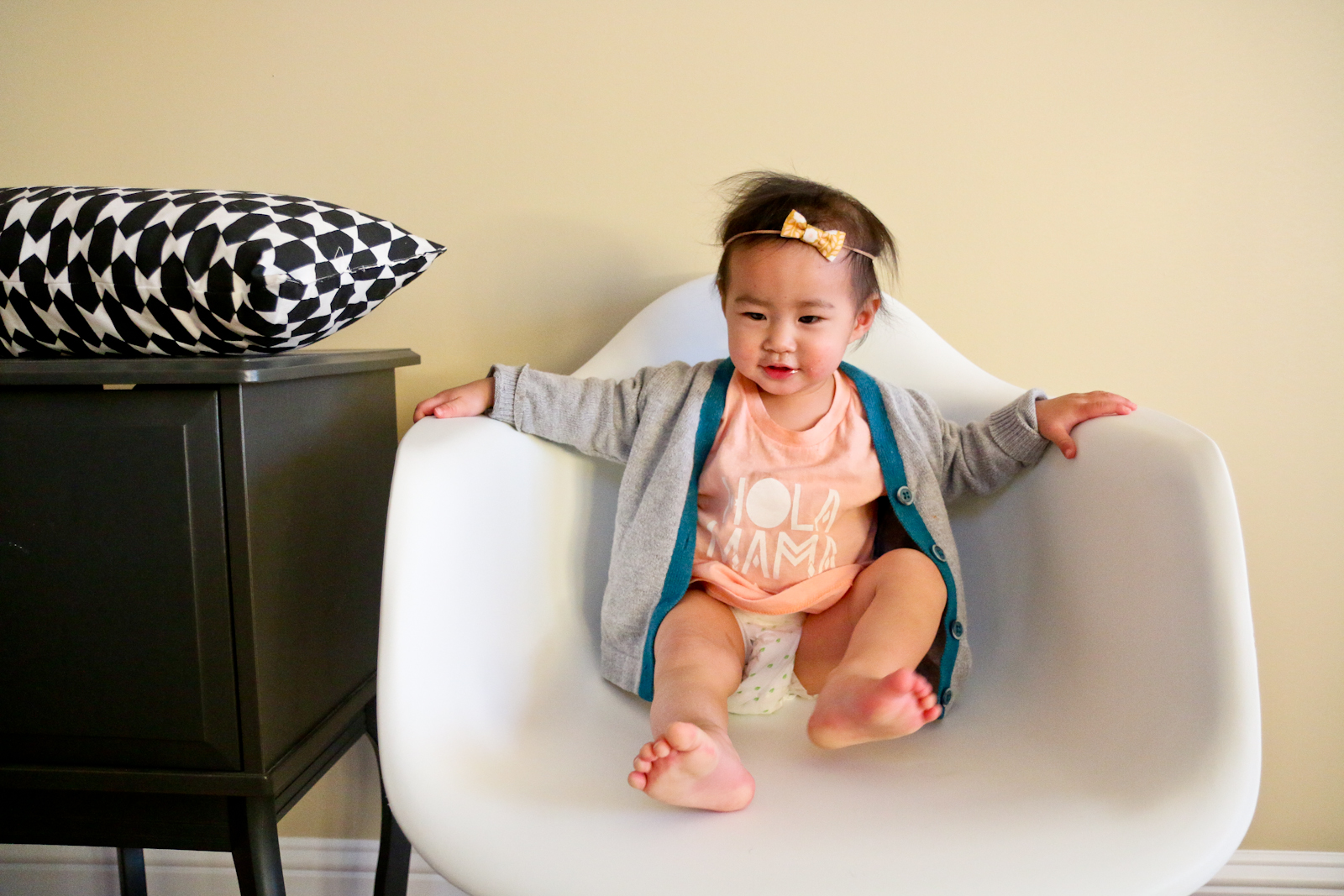 3. Pick a location.
For many, having a diaper changing table that is hip level is the spot for changing diapers, but honestly, we've never bought or used one. We just change our kid's diapers on the floor, on a cushion or on the couch. We usually do put down a towel or blanket (that we don't mind getting dirty) underneath in case there is a mess.
4. Make diaper changes fun, i.e. distract.
Like I said above, Vivian is a busy body and I would tend to believe that most 1-2 year olds are. So a lot of times when we are trying to change her diaper, she is looking around on the floor for something to put in her mouth or she just wants to flip over and crawl away. So what to do about that? We usually have some toys we can put in her hands (my cell phone works quite well) to distract her so she will stay still while I am taking care of her diaper change. Or we get our 3 year old son to do something silly like dance or laugh really hard, which makes her laugh (and stay still) too.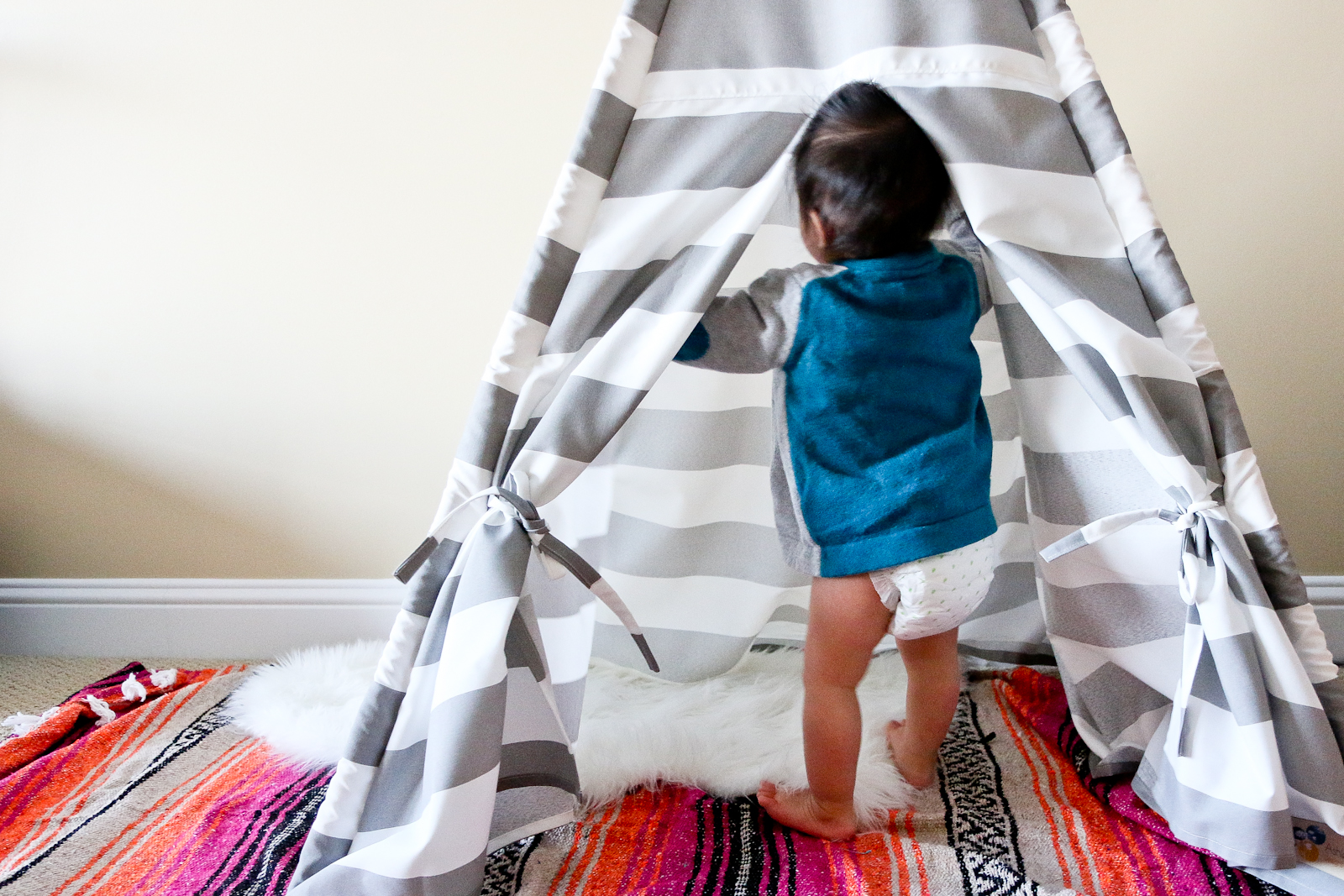 5. Clean up thoroughly.
For clean up, we usually roll up the used wipes into the used diaper and seal them up before throwing them up. We actually have a separate trash for diapers or you could use a diaper pail. And then we immediately wash our hands and our baby's hands after a change. Let me tell you, diaper creams are no joke, they are so hard to wash off even with soap so you really have to scrub well.
Right now, Everyday Happy is having an awesome Black Friday weekend deal! If you use the coupon code EDHBF-SANDY, you can receive 40% off any order of $50 or more. Valid from November 27, 2015 from 12:01AM to November 29, 2015 at 11:59PM. Cannot be combined with any other offer or applied to monthly Kits. Standard S&H rates apply.
If you are interested in signing up for a FREE TRIAL of some Everyday Happy products, then sign up here. FYI, the trial period is not for a whole month's package, but just a sample.
Disclosure: I received a Diaper Kit for review. All thoughts and opinions are 100% my own.