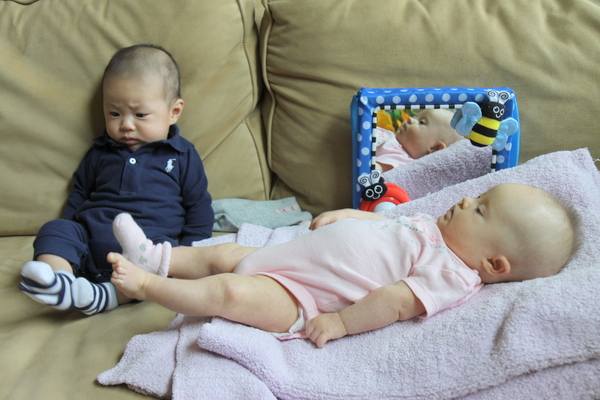 Austin: There's a fine looking lady over there, but I gotta play it cool.
Aspen: I'm just going to lay here and look pretty and see if he notices me.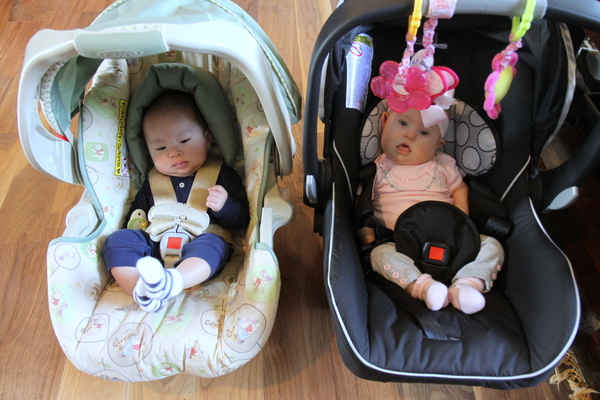 Austin: Mom, where are we going? I just want to play… or sleep.
Aspen: Mom, can we stay home? There's a boy I want to hang out with.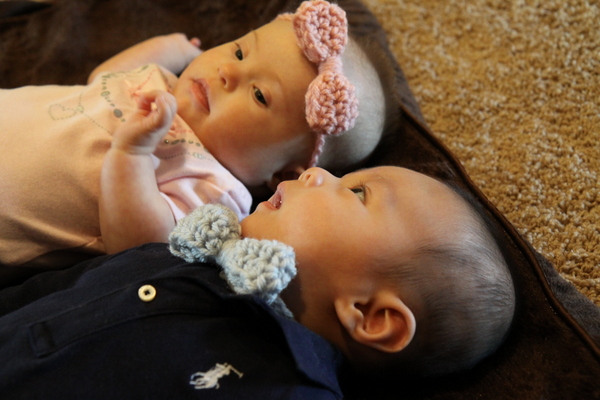 Aspen: Look at me, I'm pretty in pink.
Austin: I'm looking mighty fine in my Polo shirt, aren't I?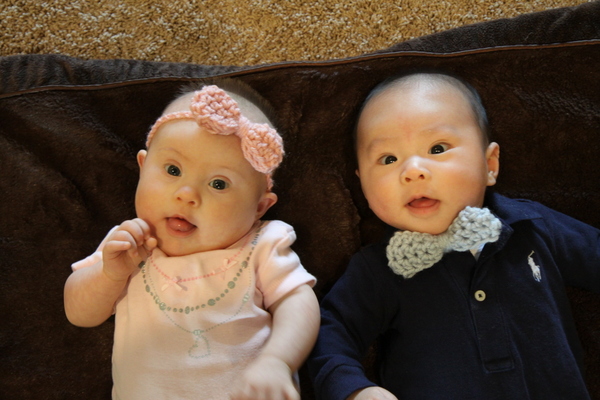 Aspen: Here's my happiest face!
Austin: And here's mine!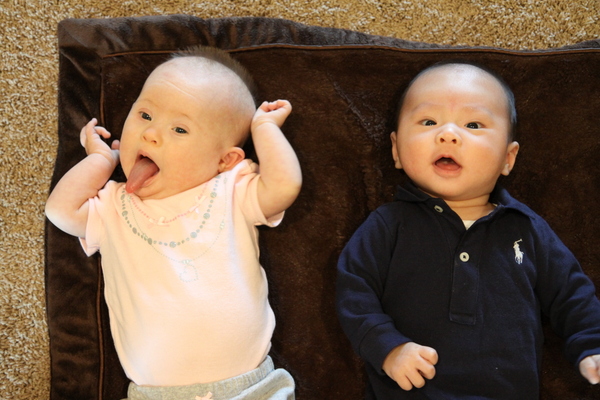 Aspen: Here's my silly face!
Austin: Huh? I don't know how to make a silly face, I'll just lay here and smile.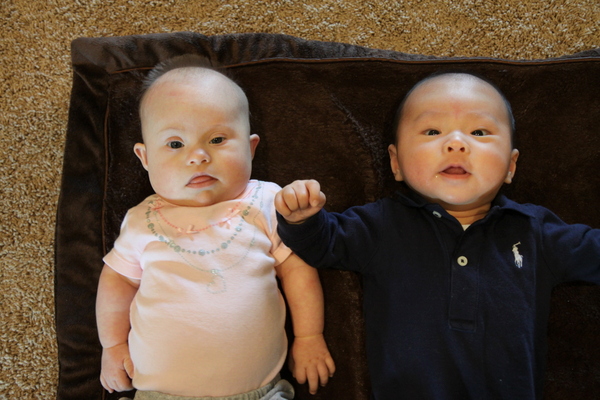 Aspen: This is my serious look. Austin, what's yours look like?
Austin: Oh I'm just so happy to be on this play date (and he's still smiling).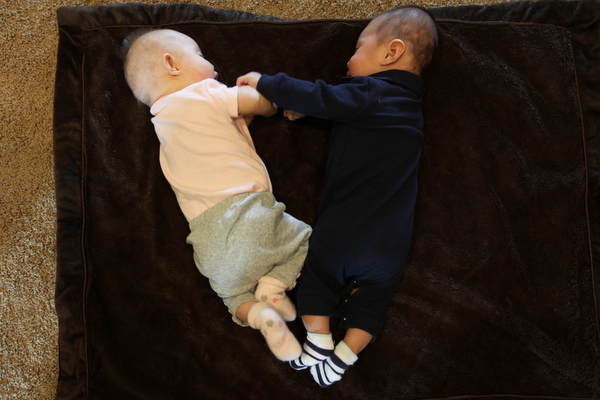 Aspen: OK, let me show you how to make some different faces.
Austin: OK, I'm watching (and holding on for dear life).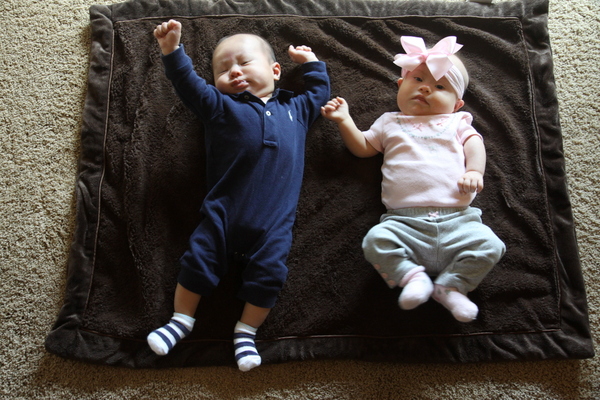 Austin: Boy, trying to meet the demands of a pretty lady is tiring.
Aspen: Are we ready to take it to the next step?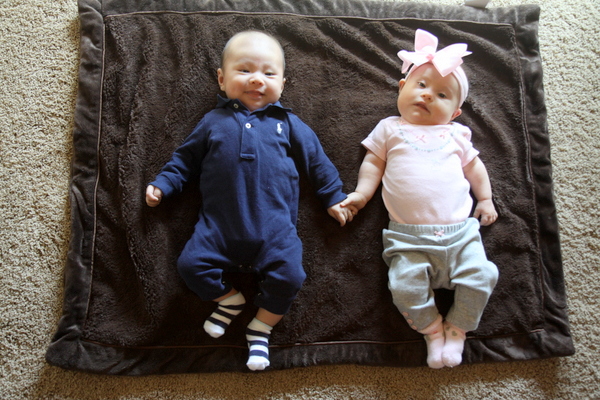 Austin: Sure, take my hand, I really had a fun date with you Aspen.
Aspen: Me too. When's our next date?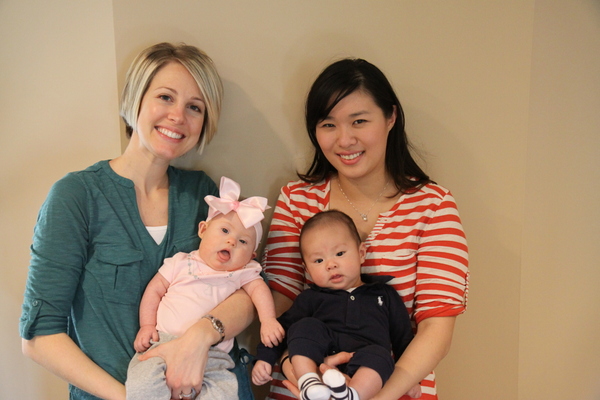 I guess it'll be up to the Mommy's when the next date will be. 🙂
To follow Aspen, visit her blog here.
Pssst… want to win some of those crochet bows you see in this post? Don't forget to enter the Calikatrina giveaway!