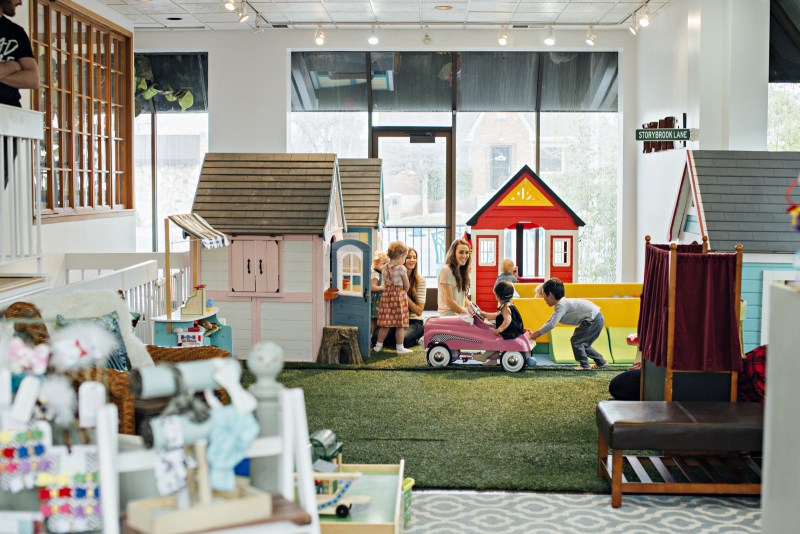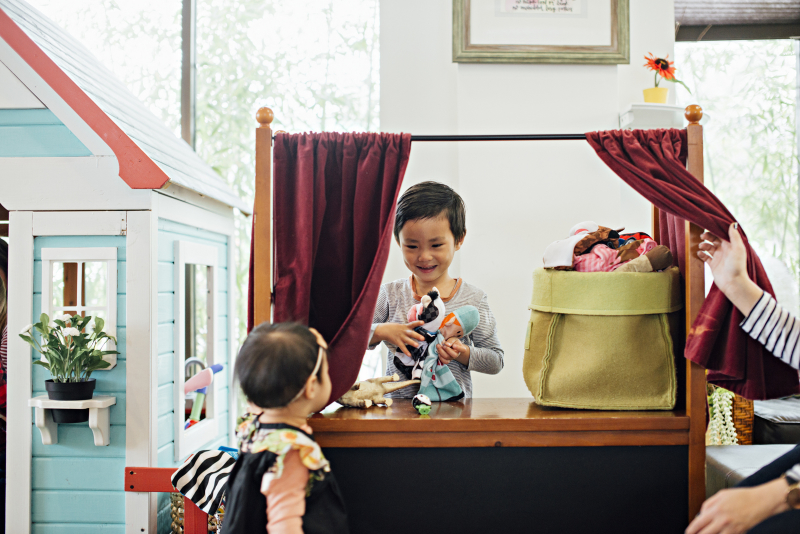 As most of you know, both of my kids go to daycare during the weekdays when my husband and I are at work. The only time they get to really play together is during bath time at night and weekends, however, this mama tends to fill up the weekends pretty full of activities, that sometimes I feel like my kids don't have time to just play with each other. I really want Austin and Vivian to have a wonderful bond growing up where they can play together, fight together (hopefully that's minimal), and learn together. The other weekend, I brought them along to Storybrook Cafe (based in Salt Lake City, Utah) to hang out with some of my other mama friends and their babes. The other mamas and babes that joined me are Michelle or Rose to Life and her little girl, Blakely of Eloise and me and her two sweet girls, and @makelleahlin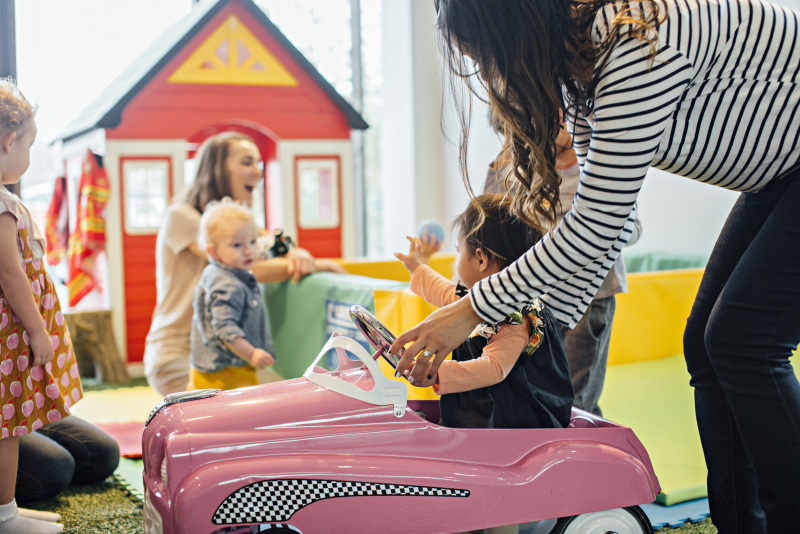 When you first walk into the place, it is just beaming with color, joy, and beautiful daylight because of its numerous windows. They have a big room where kids can kick of their shoes and put on a puppet show, push around cars, play with legos, go in and out of mini houses and jump into a ball pit. That room alone can fill an hours worth of play for a child.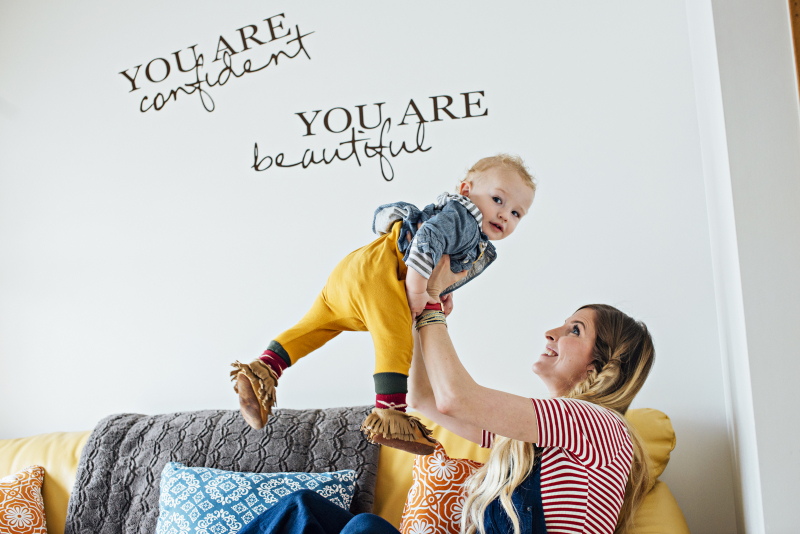 And then along the side there are steps to go upstairs into a cafe where you can order some things to munch on or drink (for mamas and babies) once you are done playing. If your kids are old enough to really play by themselves, the mamas can then just sit at the tables in the cafe, work on other things, blog, chat with other mamas. I love that there's a separate space so that it's not just a "kid's space" but mamas are taken care of as well. And then in the upstairs there is another little room with toys as well.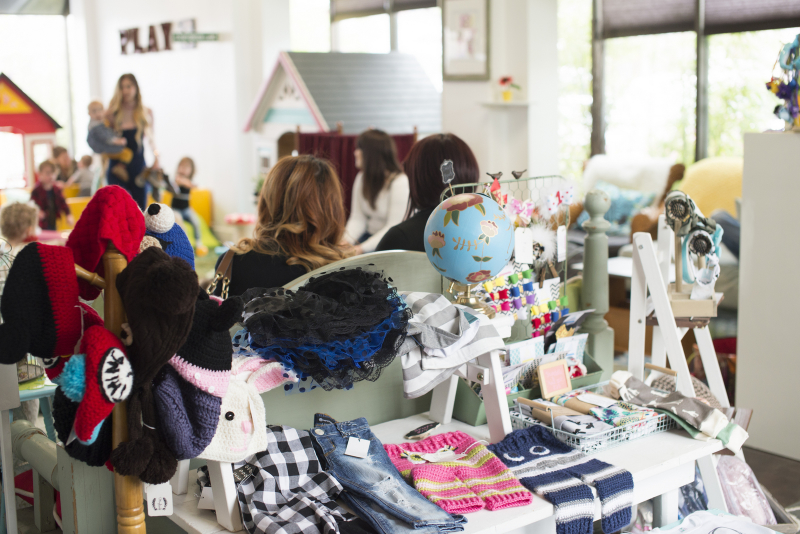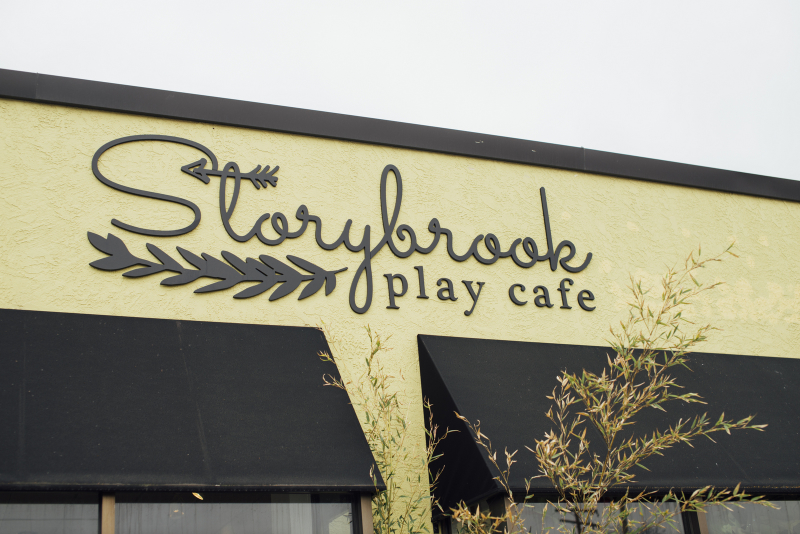 Photography by Jill Collier Photography
They also have a downstairs area that can be rented out for private parties, I think birthday parties are definitely a hit there. And as you exit the place, there's also a mini boutique where you can shop for some baby clothing or accessories as well. Utah friends, don't forget to make Storybrook Cafe one of your play date places next time you're looking for one!