It's been quite some time since I've had a post solely focused on photography. For those of you newer readers, you may not have known that one of the main reasons I started blogging was because I received a new DSLR and wanted to document my journey in how to use my camera. While it's been a slow process, I still shy away from Manual mode and stick to AV mode. One day, I'll get to Manual, maybe.
A few weekends ago, we took our first family road trip with Austin. Our destination was Branson, MO but I made it a point to stop by Springfield, MO as well on the way there. We left on Friday morning and our first stop was Aviary Cafe and Creperie, recommended by Elsie. But first, here is a little A sleeping peacefully in his car seat (he hated that thing by the end of the weekend).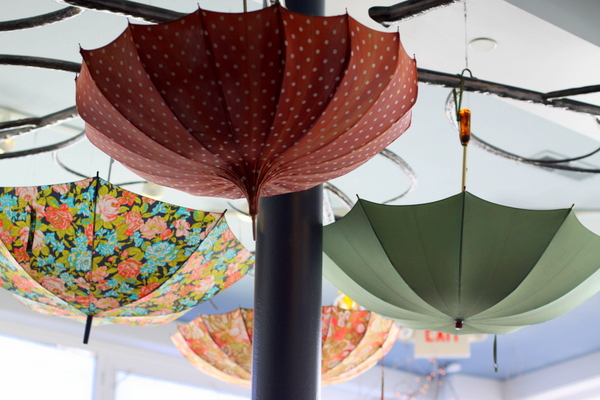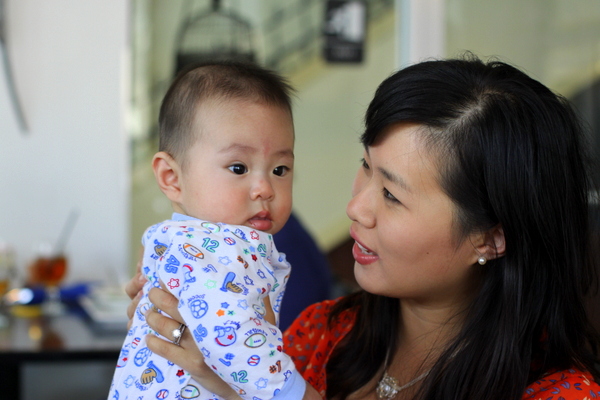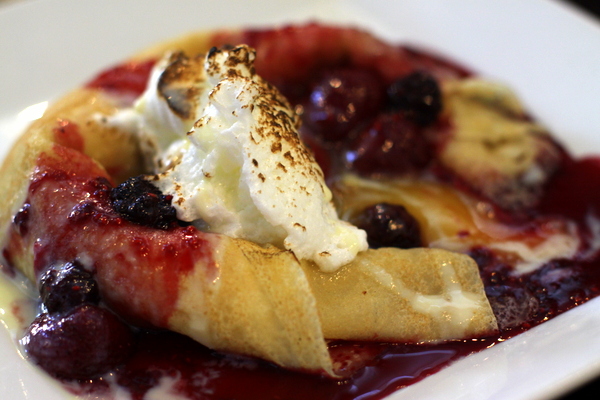 I loved all of the eclectic and beautiful decor, especially the fun patterned umbrellas on the ceiling. We had savory crepes, sweet crepes and other little bites until our bellies were full. Then our next stop was hte Red Velvet shop in person!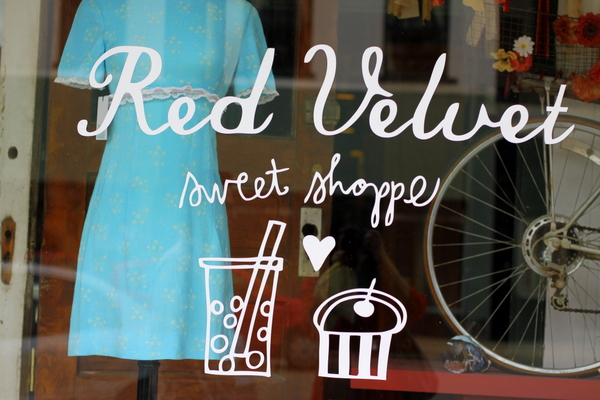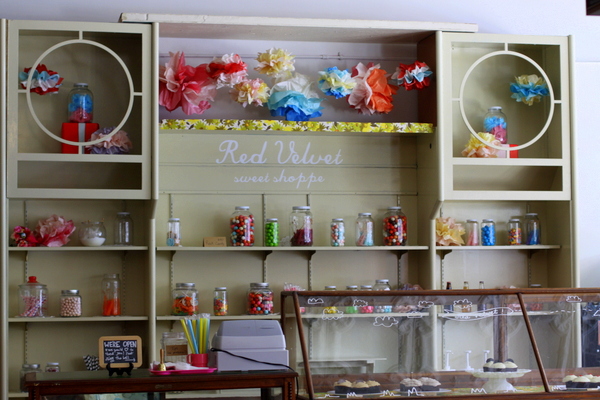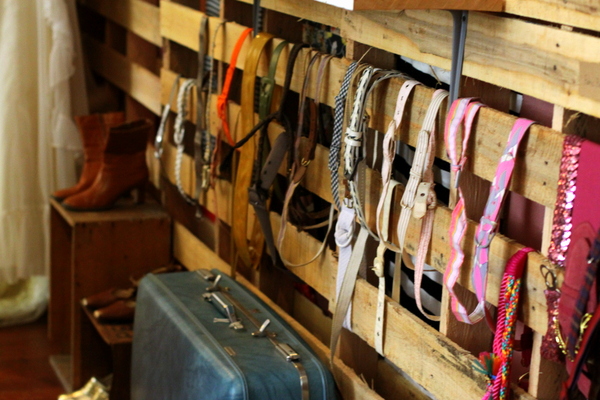 The store was absolutely massive and beautiful! There was a beautiful wall of sweets, tons of clothing and accessories galore, that I just felt myself getting lost inside (and totally lost track of time too)! Then it was time to head to good old Branson…. which is best described by this postcard…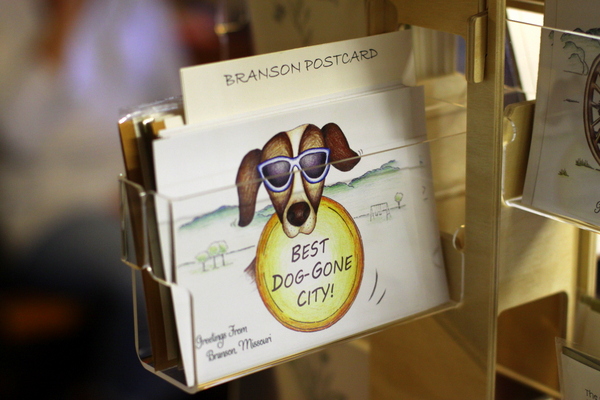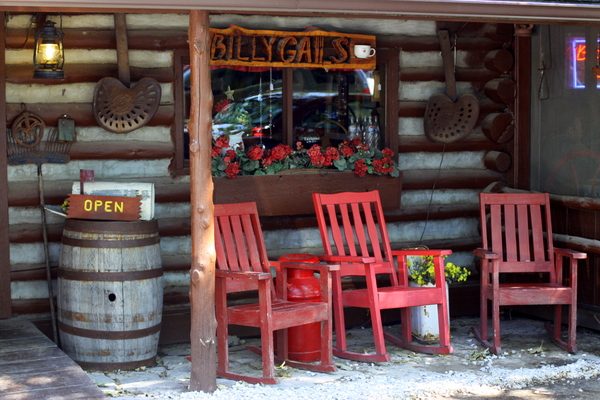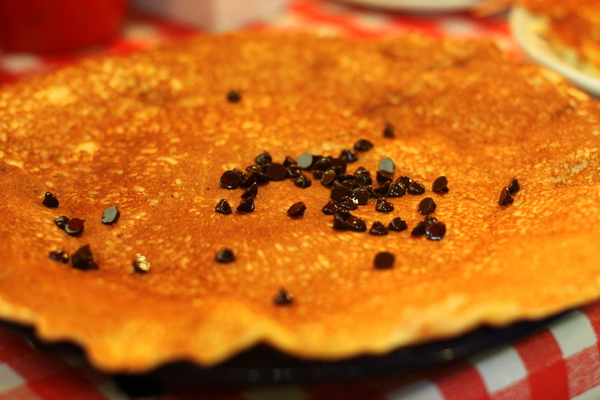 We woke up on Saturday morning and ate at Billy Gail's, claimed to be one of the best breakfast joints in town. And with a chocolate chip pancake twice the size of my head, those acclamations had to be correct.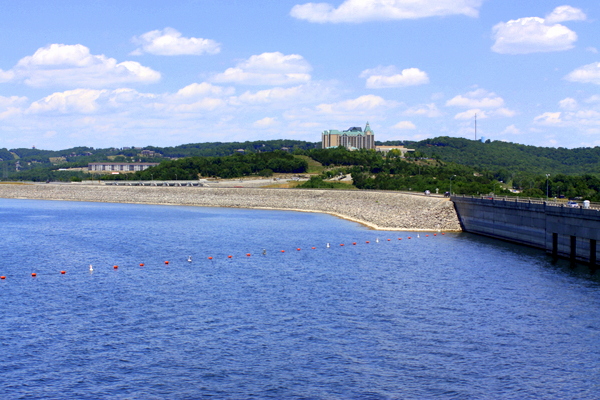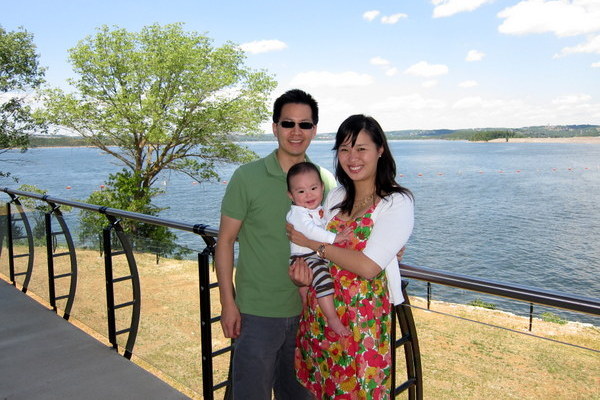 Then we headed down to Table Rock Dam to do a little sight seeing. It had seriously been forever since I've seen a body of water, no joke, I don't get out much these days.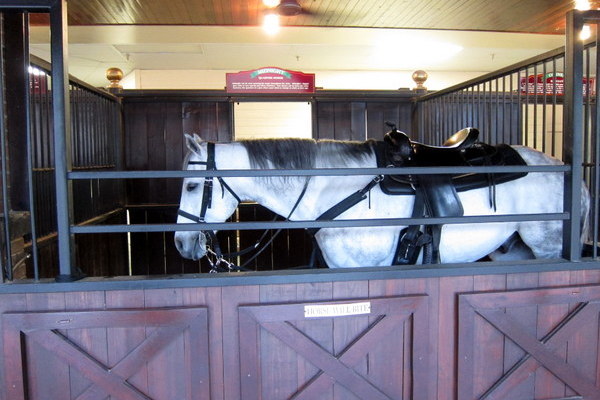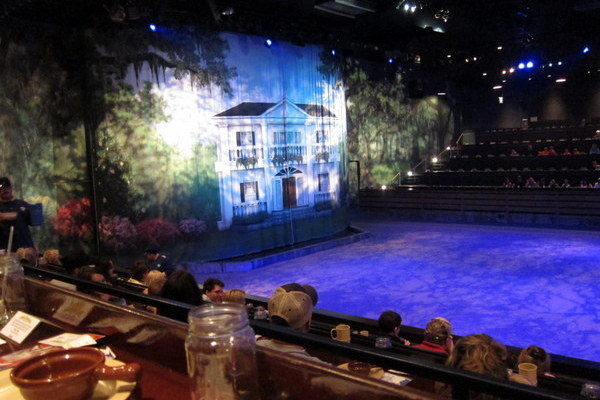 For those of you who haven't heard of Branson, it's kind of like a miniature country version of Vegas. But without all the casinos, clubs, glitz and glamour. However, there are tons of shows for you to see and the one we chose was the Dixie Stampede. It's an animal trick and stunts show with dinner included, we liked it!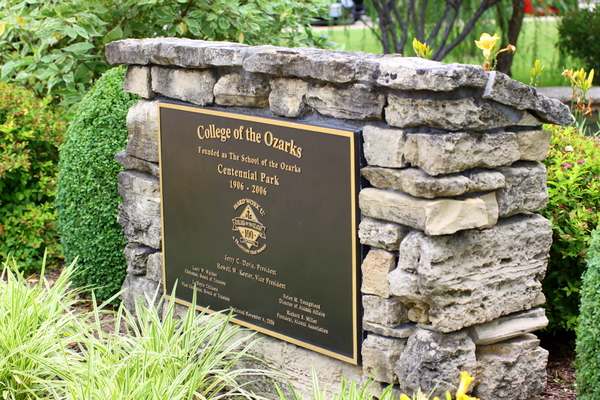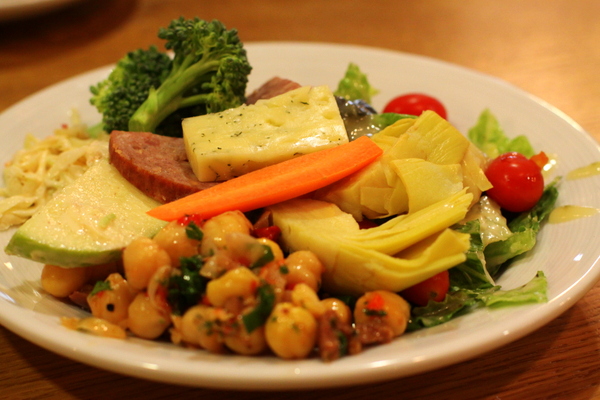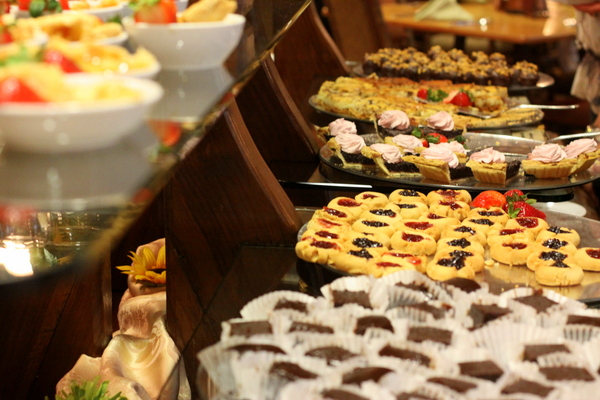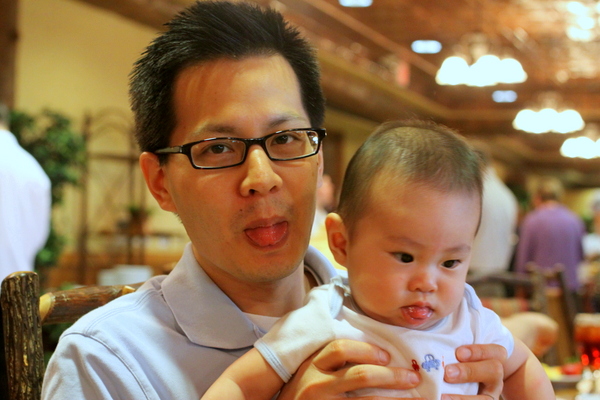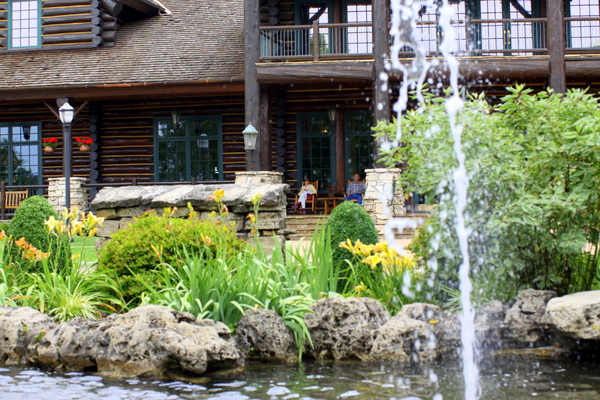 On Sunday morning, we hit up the College of the Ozarks for one of the most amazing brunches I've had in awhile. If you haven't heard of College of the Ozarks before, it's a college where the students don't have to pay tuition because they all have jobs there. How cool is that? The college students as wait staff and servers were all so friendly and had such promise.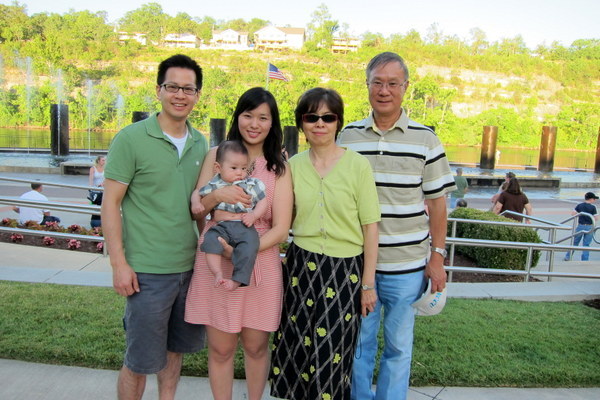 It was a fun trip as a family of 5, crossing 3 generations. I can't wait to take Austin on more trips, next time it will most likely be by plane instead of car, yikes!
What's the last trip you took?
P.S. The winner of the $35 credit giveaway to Etty and Amelia is Lisa Sanders of All Things *Jane! Congrats Lisa! Send me an email at sandyalamode(at)gmail(dot)com to claim your prize!
P.S.S. The TWO winners of the Shoetopia giveaway are Colleen of Collifornia and Megan of Meg's Musings! Congrats ladies! Send me an email at sandyalamode(at)gmail(dot)com with your shoe choice, size and mailing address!