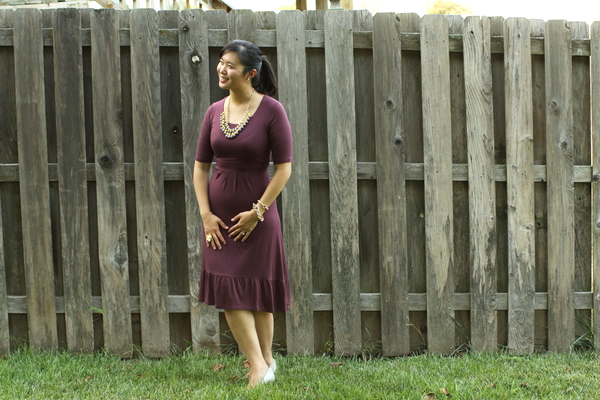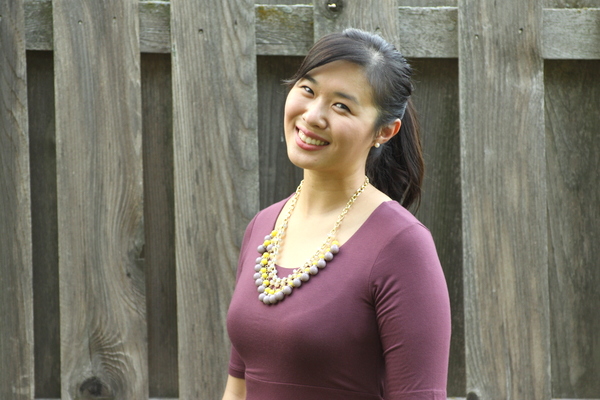 Dress c/o Mikarose | Necklace c/o Cheerfully Charmed | Shoes: Target (similar) | Bracelets: Derng, JEWELIQ
So yea, I don't know why it's taken me so long to discover Spanx (or just shapewear in general) but I am SO glad I did. I have to say, I am still not really happy with the way my post baby belly is right now and it might just have to get off my bum and get to the gym for it to really go away. 🙁 *sigh* I'm really not a huge of working out but I know I must do it for my health and to set a good example for my kids as they grow older. But in the interim, Spanx is my friend and will be for quite some time. It kind of hides all of the jiggles and rolls, because I know you don't want to see that on this blog. If you don't have any shapewear, you need to get a pair right now, especially if you have any more form fitting dresses and clothes that you want to wear.
This purple beauty was sent to me by Mikarose. I love the color, simplicity, style and especially the little ruffle detail at the bottom. It definitely fits like a glove but I'm OK with it thanks to Spanx (like my rhyme there?). I love pairing purple with yellow and adding in some grey as a neutral. The sunray necklace really adds a pop of color and cheeriness to this outfit, don't ya think? The answer is yes.
P.S. Have you entered the GIVEAWAY to win $50 credit to Mikarose yet? You could get this dress and be my twin!
Do you own any shapewear? What style/brand do you like to wear?