Hi all! I'm back with giveaway today and it's not like any one that I've had before. One of you lovelies will get to win your very own Jose Eber TriBarrel Curling Iron!  I've gone ahead and given it a test run so I know it works, and it works well!  You get 3 barrels in 1, which means you can get 3 different hair styles.  It's clip-less which means you won't get any funky kinks in your hair.  And it comes with a glove to hold your hair in place while curling so you don't burn your fingers.  And the curls hold for a few days (since you shouldn't be washing your hair every day anyways).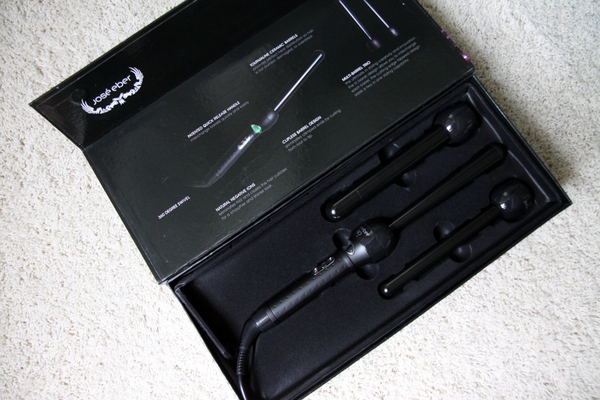 Here's a look at the box with it's interchangeable barrels.
Here's me, working the curl magic.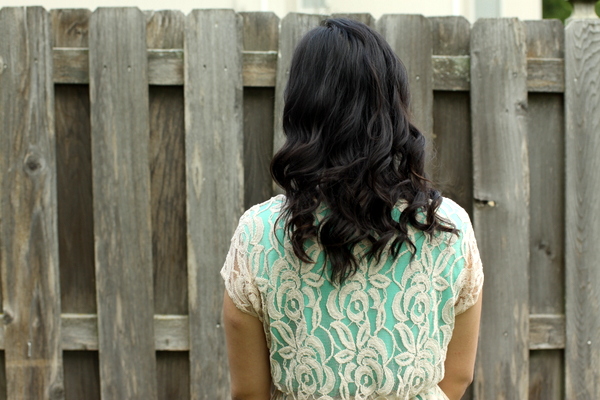 And the finished product (with a few shots of some different angles)!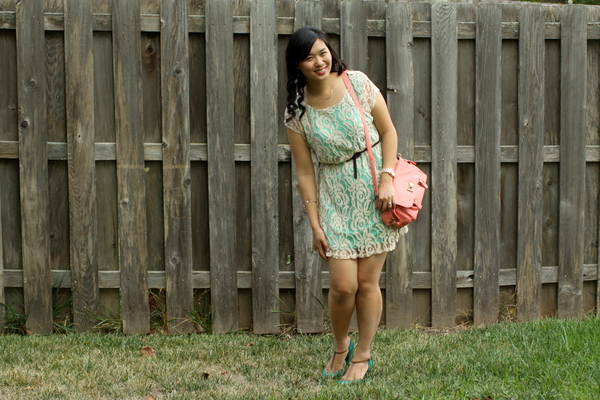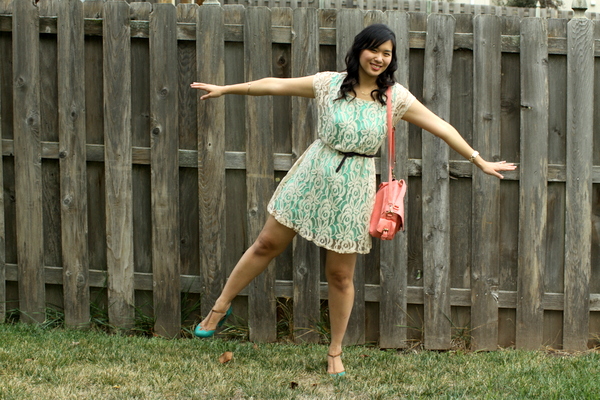 Dress: Modcloth | Shoes: Seychelles | Purse: Asian iCandy | Belt: Forever 21 | Necklace: Petitor | Bracelet: JEWELIQ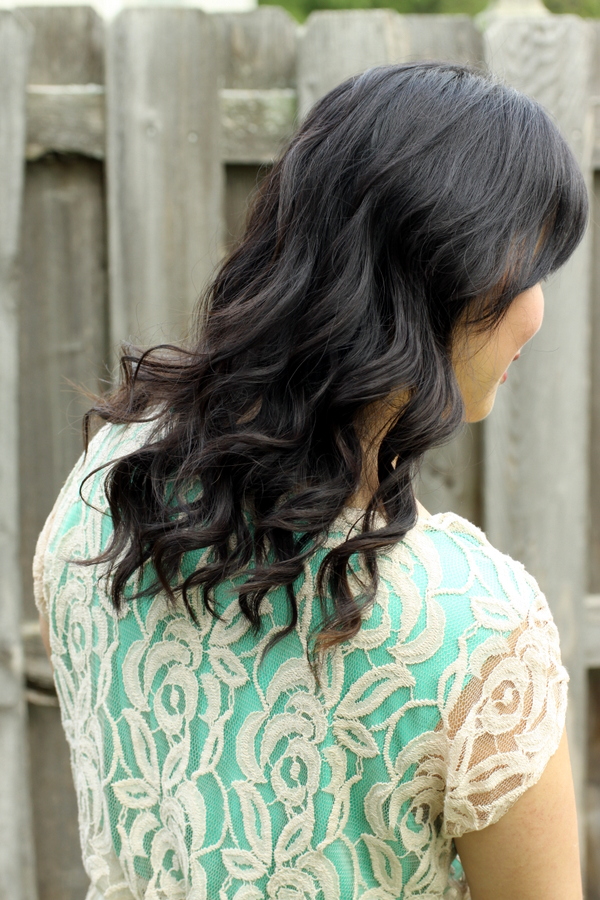 I love the loose-ish curls it creates!  Whoa, major close up.
Now who else wants in?
This giveaway is open INTERNATIONALLY and closes on September 4, 2012 at 12:01AM EST.
Searched around the Jose Eber Hair website and want to buy a curling iron, straightener or other hair products now? Use code SANDY15 for 15% off your order!!!