Hi friends! Today, Always Maylee and I decided to do a little blog swap. We each decided to show you how we will be wearing our colored jeans into Fall. So without further adieu, meet Yi-Chia!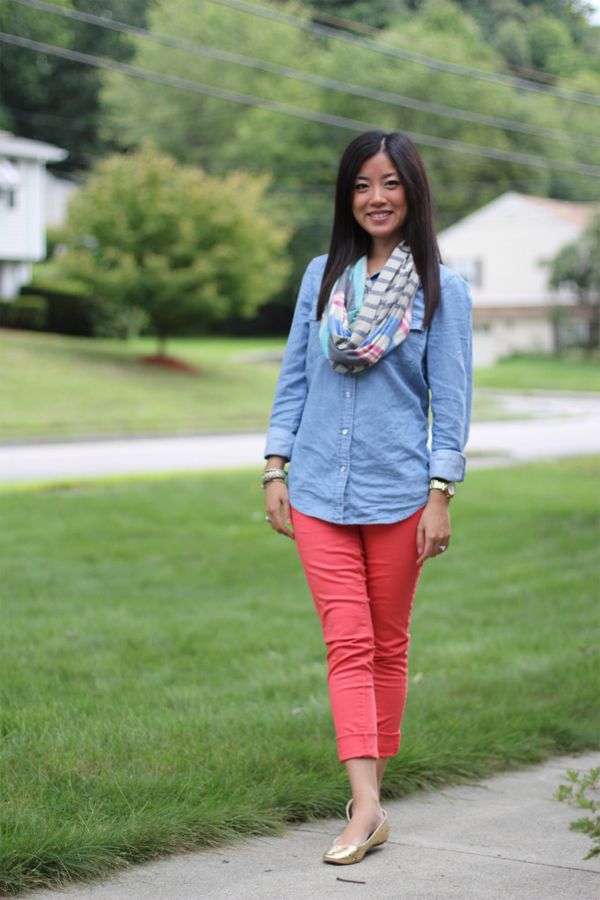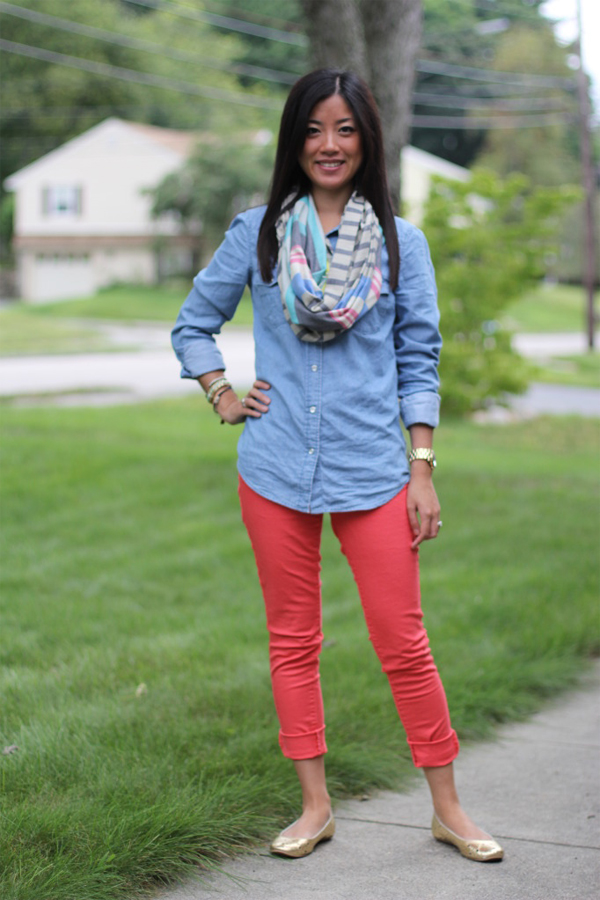 Chambray Shirt: Forever 21 | Jeans: Old Navy | Scarf: Loft | Shoes: Cole Haan
Hi everyone! I'm Yi-chia and I blog over at Always Maylee. For those of you who don't know me, I'm the girl who is addicted to shopping and all things polka dots. My husband once told me that shopping is not considered a hobby… and then I started my blog and started shopping more. Boy, does he regret saying that! Make sure you stop by and say hello!
Today, I'm here to talk about colored jeans! They were hottie totties during the spring and summer, but don't put them away just yet! You can easily still wear them into the fall. I'm someone who loves summer, so transitioning over to cooler weather is always hard. This means, the easier it is to put a great outfit together, the better. In comes, my chambray shirt. It goes with anything and everything, especially colored jeans. Add on a light scarf and you're ready to go!
****************

Thanks so much to Yi-Chia for showing us one way to wear your colored jeans for Fall. If you want to see how I styled my jeans for Fall, head on over to her blog to see my outfit post over there! Here's a little preview of the outfit to peak your interest. 😉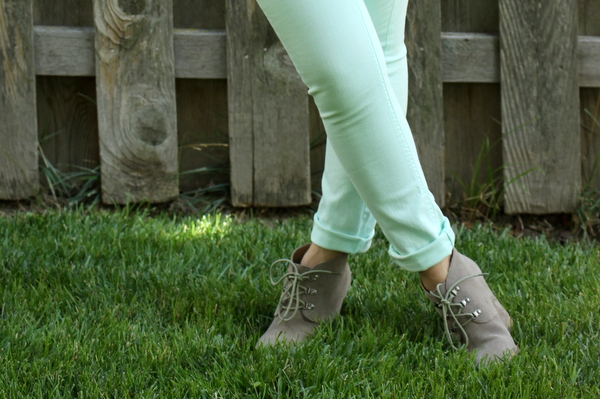 How will you be styling your colored jeans for Fall?