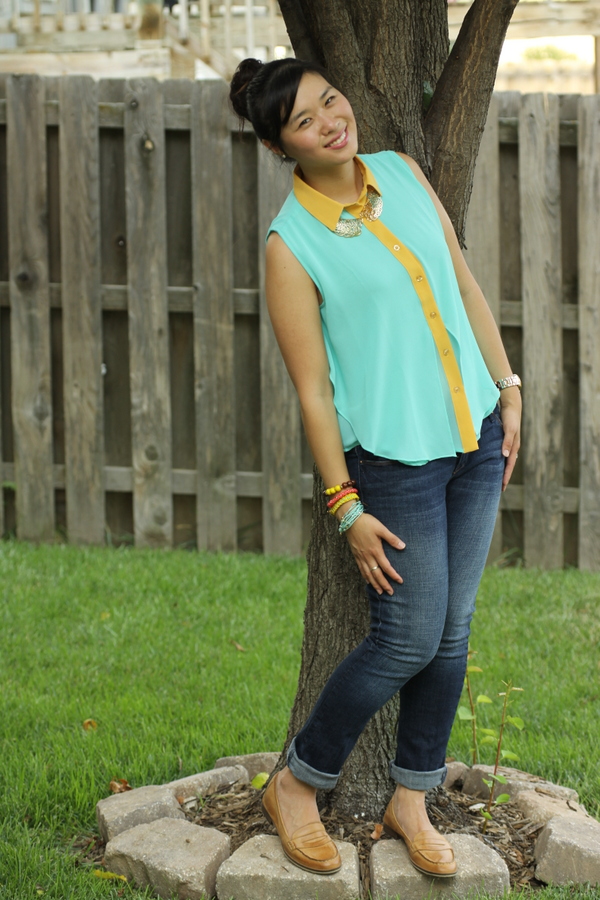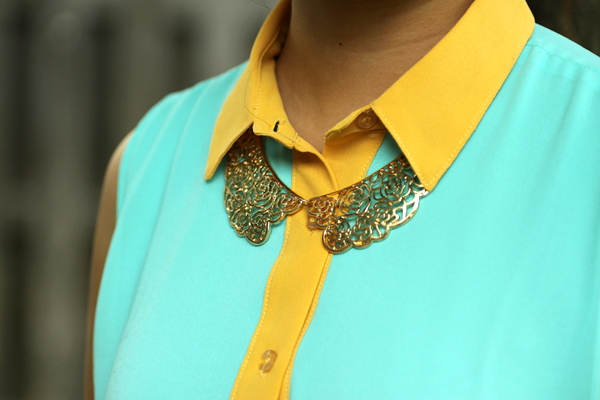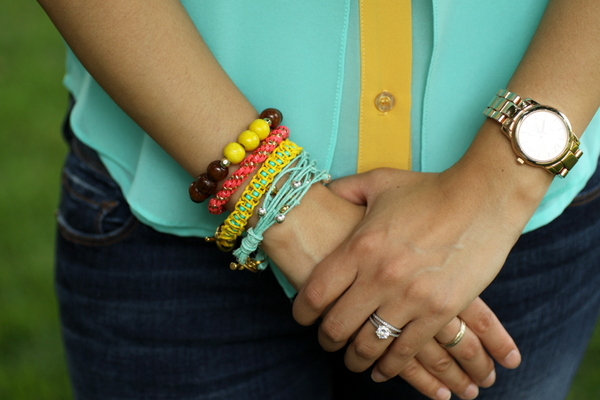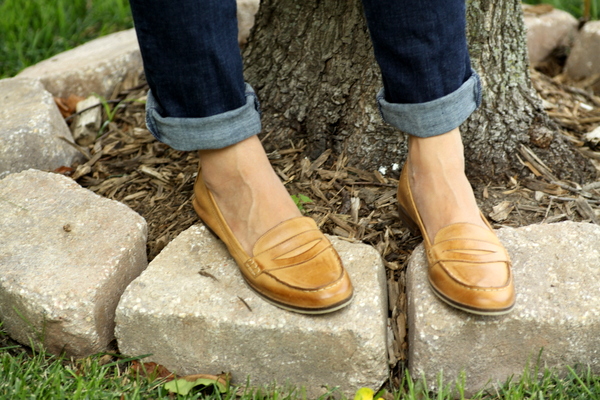 Shirt c/o Swaychic | Pants: Delia's | Shoes: DSW | Necklace: Modcloth | Bracelet c/o Underscore Bethany 
So I knew I looked a little bit funky/different in these photos than I normally do and I just couldn't pinpoint the words to describe it.  I asked Marv to take a look to see what he thought and he said I looked like a wax model.  I don't know if I should be happy that he called me a model or flabbergasted that he said I look like wax.  😉
I'm linking up to Marionberry Style's August Trend of the Month and this time it's all about Statement Necklaces.  I've been playing around with the necklace over button up collared shirt look lately and it's been a lot of fun.  I love how it adds an extra flair to the neckline.  It's been awhile since I've worn plain ole jeans on the blog as well.  I'm kind of obsessed with cuffing them these days so it can give my shoes more of a spotlight.
Linking up to Marionberry Style, The Pleated Poppy and Rolled Up Pretty!
P.S. I'm giving ad space over on Anna Delores to help celebrate her blogiversary!  Head on over to enter!
Do you have a favorite statement necklace?