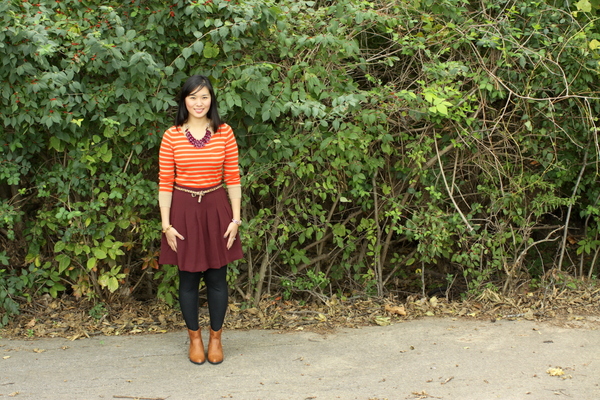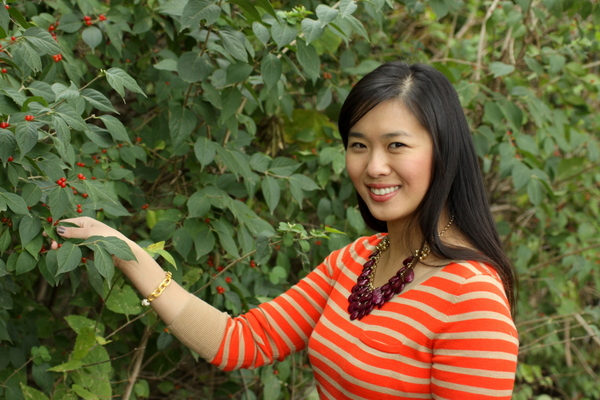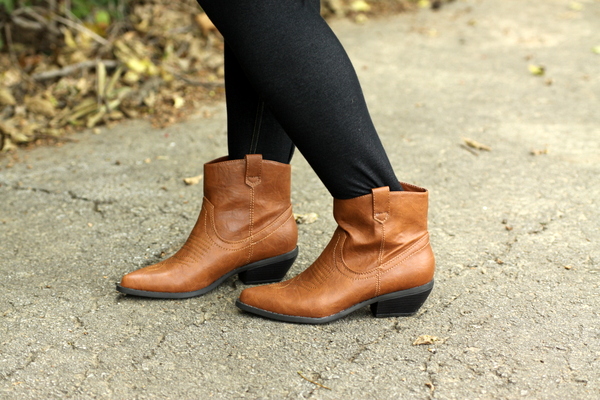 Sweater Dress: Gap | Skirt: J.Crew | Boots: c/o Myhotshoes | Necklace and Tights: Francesca's | Bracelet: Oia Jules | Belt: Target
Hello everyone! Hope you are having a great week! I'm excited to share this outfit with you as I think it totally screams "AUTUMN". It really just makes me want to go jump in a pile of leaves, sip pumpkin spice lattes, make caramel apple cider cookies, sit by the fireplace with a cozy knit sweater and knee high socks, and go trick or treating (or rather take Austin trick or treating). The weather is cool, but not too cold and I am loving it. Are you embracing Autumn to it's fullest right now?
My favorite colors to wear these days are burgundy and orange so I decided to pair them together while mixing in some stripes, leopard and neutral colors. It's a bold mix of an outfit, but I kind of love it, especially with those ankle boots.
And you may wonder why you are seeing me with straight hair all the time now? My hair is in that awkward stage where the bottom of it still has some leftover wavy perm while the top of it is growing out straight (but not that straight, I've got the Asian hair kink going on). So leaving my hair to air dry and not styling it is not really an option anymore. I just got my new Jose Eber World's Fastest Flat Iron in the mail the other day and have been dying to try it.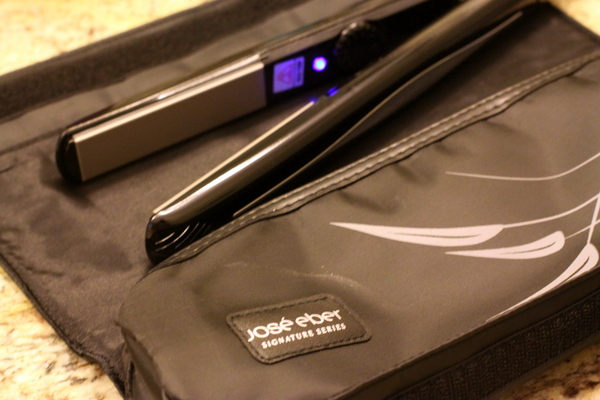 I love that this Flat Iron gets real hot, real fast, and straightens hair real fast as well. It even comes with a convenient travel bag too.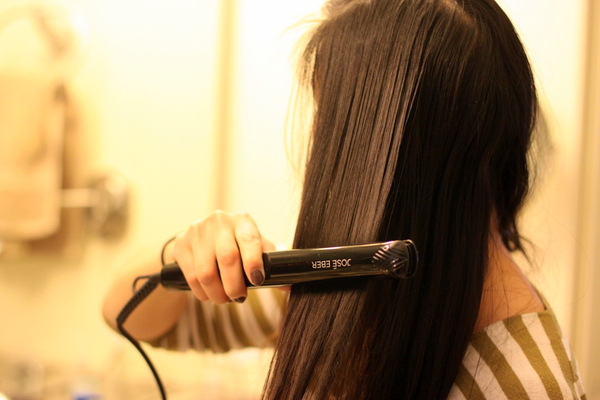 You'll be seeing "straight hair Sandy" a lot more, hope you don't mind! 😉 Remember, you can use code SANDY15 for 15% off any Jose Eber Hair products!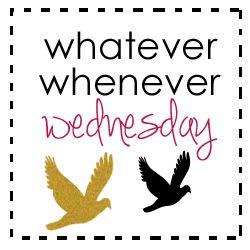 P.S. I'm Jigsaw London's Piece of the Puzzle Blogger of the Moment… check out my feature here! 🙂
What are your favorite colors and patterns to MIX this Autumn?