Tank c/o Sugar Lips | Blazer: Donna's Dress Shop | Pants: GAP | Shoes: Nordstrom's | Purse: Cuore and Pelle c/o Style Mined | Necklace: Lisa Stewart c/o Style Mined | Bracelet: Isshou No Yakusoku | Ring: INPink Jewelry
I vote for pumpkin spice lattes all year round.
I vote for 3 day weekends as the norm.
I vote for a National Shopping Day where everything if half off… shoes, clothes, bags, accessories.
I vote for cap toe shoes to never go out of style.
I vote for an official cure to baby teething pains.
I vote for all airplanes to be Concord airplanes and flights to be cheaper so I could visit my family more often.
I vote for cell phone coverage to be 4G and 5 bars everywhere I go.
I vote for Desperate Housewives to start airing again.
I vote for all necklaces to be reversible like the one I'm wearing.
I vote for the ability to control/stop all natural disasters from happening.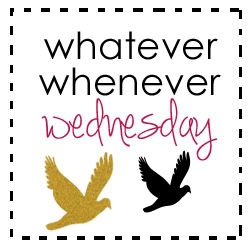 Did you vote?
P.S. Have you entered the History and Industry jewelry giveaway yet?