Hi friends!  I'm so excited to finally share with you a fun maternity outfit styling project I've been working on over the past few weeks.  You saw a sneak preview of it in my "Embracing the Bump" post last week and I'm here to show off the rest to you.  Soon Maternity, an Australian maternity line, has sent me, along with 3 other fashion bloggers, 4 pieces of clothing to style with our baby bumps.  Here are the other bloggers in the challenge:
Congrats ladies!! 🙂
How the challenge works:
The blogger with the most comments/likes on their outfits by December 5, 2011 will win $500 to Soon Maternity!  You can see all the outfits in this Facebook album right here.  I would love it if you would vote for my outfits if you like them!
Also, two lucky voters will win $100 to Soon Maternity as well over the next two weeks.  This could be an awesome present for you or someone you know who is pregnant!  And seriously, I plan on wearing maternity clothes after I have this baby too, they are just THAT comfortable I swear.
Here are my looks: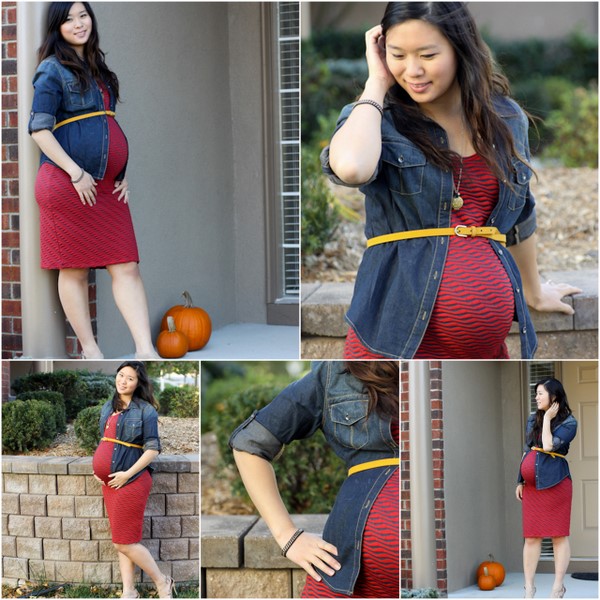 Sienna Tank Maternity Dress c/o Soon Maternity | Button Down: Target | Belt: Forever 21 | Shoes: Payless Shoes | Necklace: Oh, Hello Friend
VOTE HERE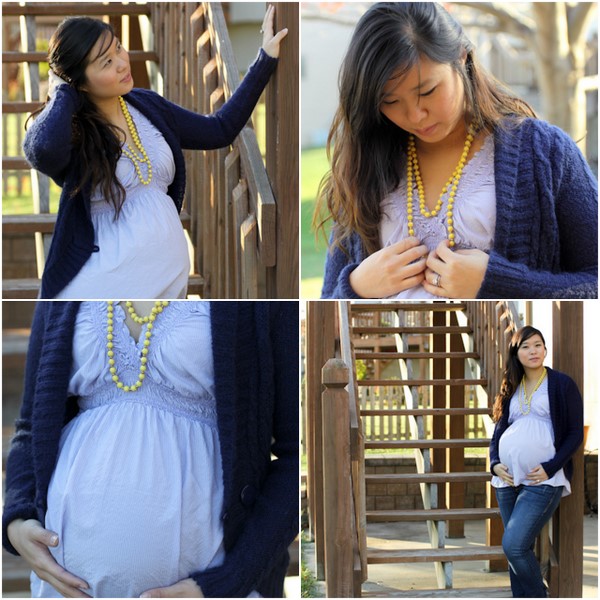 Jess Gathered Maternity Top c/o Soon Maternity | Cardigan: Forever 21 | Necklace: Thrifted | Shoes: BCBG | Jeans: Motherhood Maternity
VOTE HERE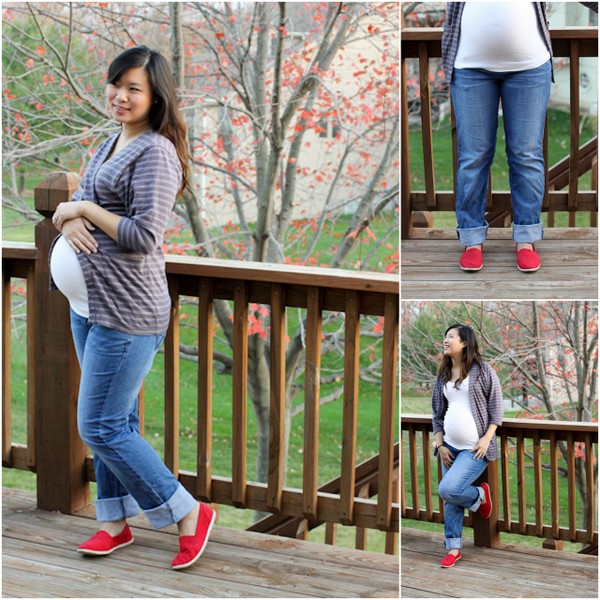 Boyfriend Maternity Jean c/o Soon Maternity | Tank Top: Target | Cardigan: H&M | Shoes: Soda
VOTE HERE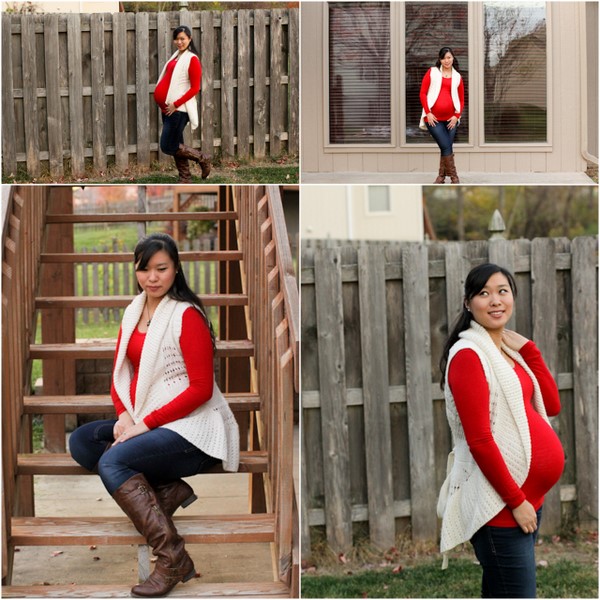 Wool Scoop Neck Maternity Knit c/o Soon Maternity| Cardigan: Forever 21 | Jeans: Motherhood Maternity | Boots: Famous Footwear | Necklace: Forever 21
VOTE HERE
Once again, please like/comment here, here, here and here!  🙂
Discount code for you:
And with the code SANDYALA10 you can receive 10% off all full priced items in their online store (discount excludes gift vouchers & sale items).  This code is valid until midnight December 4th, Eastern Standard time.  Just in time for holiday shopping!  So cool!
Special thanks to Soon Maternity for the great maternity clothes and picking me for this fun style challenge!
Well, friends, hope you have a wonderful, safe THANKSGIVING that is full of food, fun, family, turkey and cranberry dressing, yum!