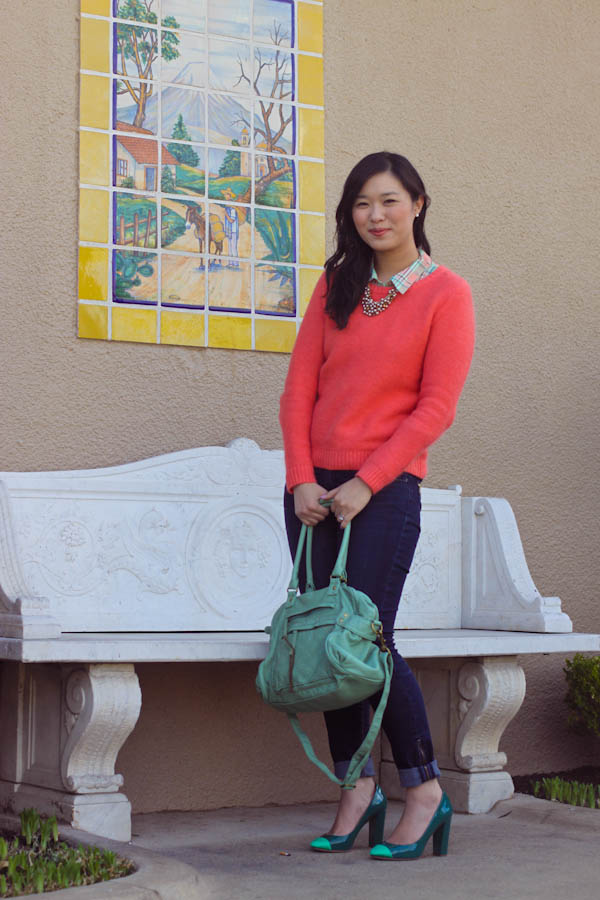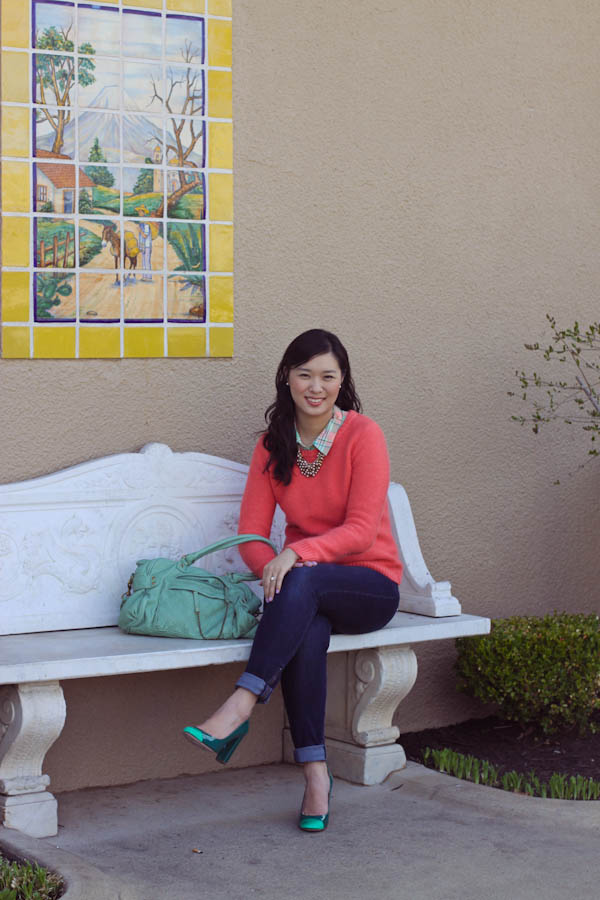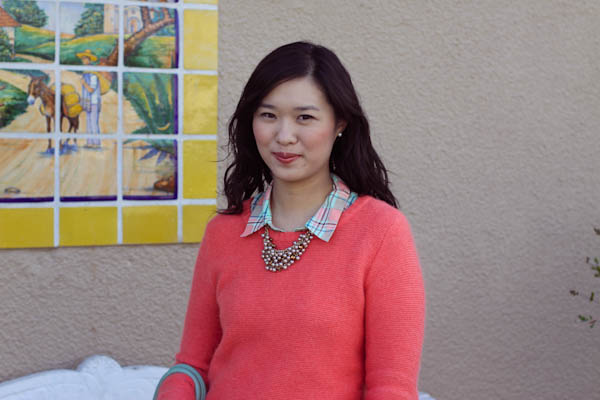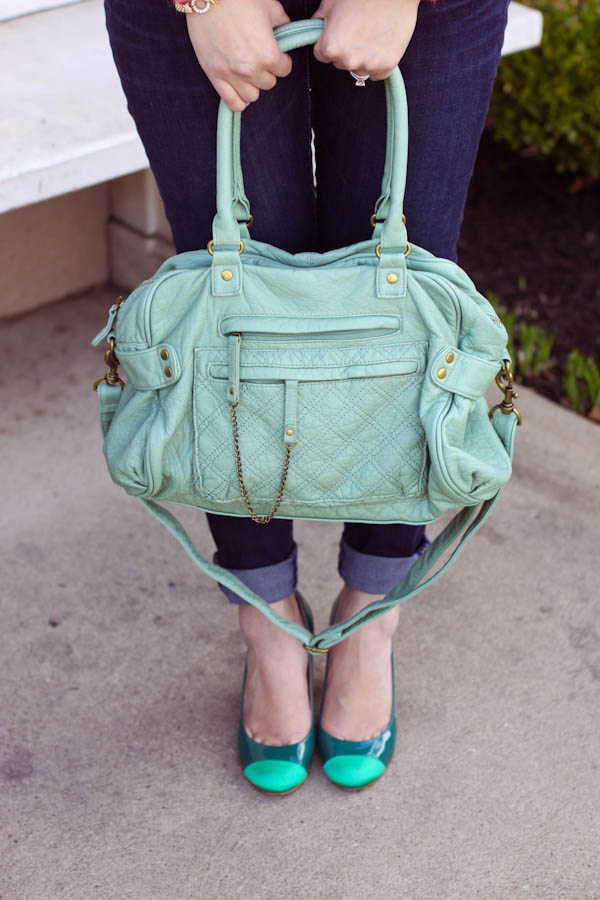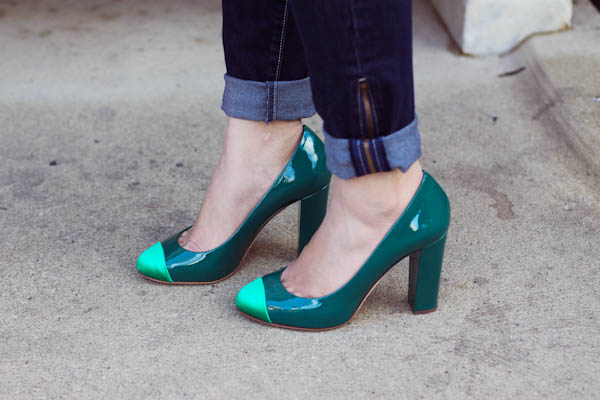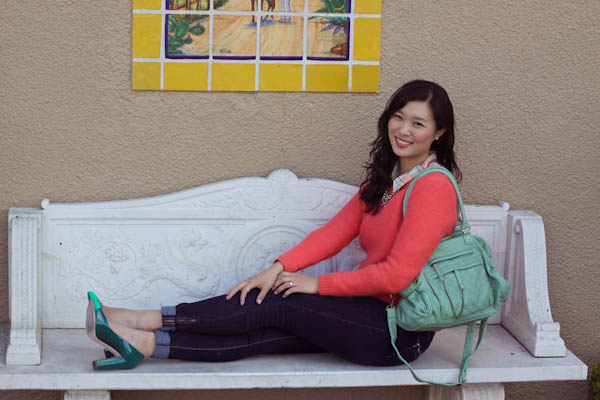 Blouse: Frankly Basic | Sweater: Forever 21 | Jeans: Lee Jeans | Shoes: J.Crew (bought for only $35 from Her Majesty) | Bag: Urban Outfitters | Necklace: Target
Can I just point out once again that my J.Crew shoes were only $35?! With the retail value being $248… this is the best steal I've gotten in a long long time — that's like 85% off!! I picked them up at a local designer consignment shop and I couldn't be happier about this purchase. They are practically new, are right on trend, and are in the colors of the year/season (emerald + mint)! And I just happened to be wearing an outfit that day that worked perfectly with these shoes… so I was SOLD! I can't really explain the excitement that ran through my body as I purchased these shoes, but let's just say I'm already back on a mad hunt for another great deal like this. Oh yea, and the weather has FINALLY decided to warm up (we had a snow scare yesterday) so we can finally say hello to Spring!
What's the best deal you've ever gotten on something new?