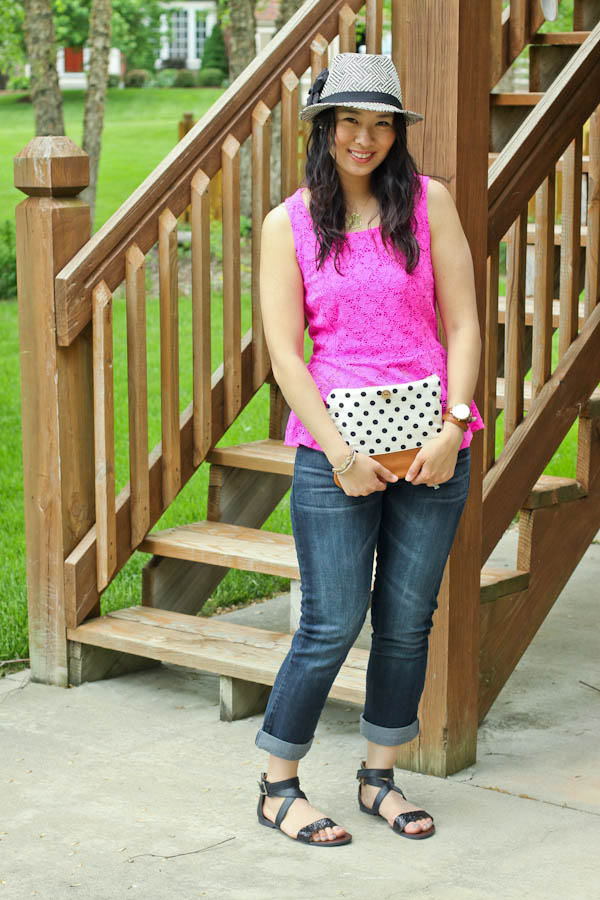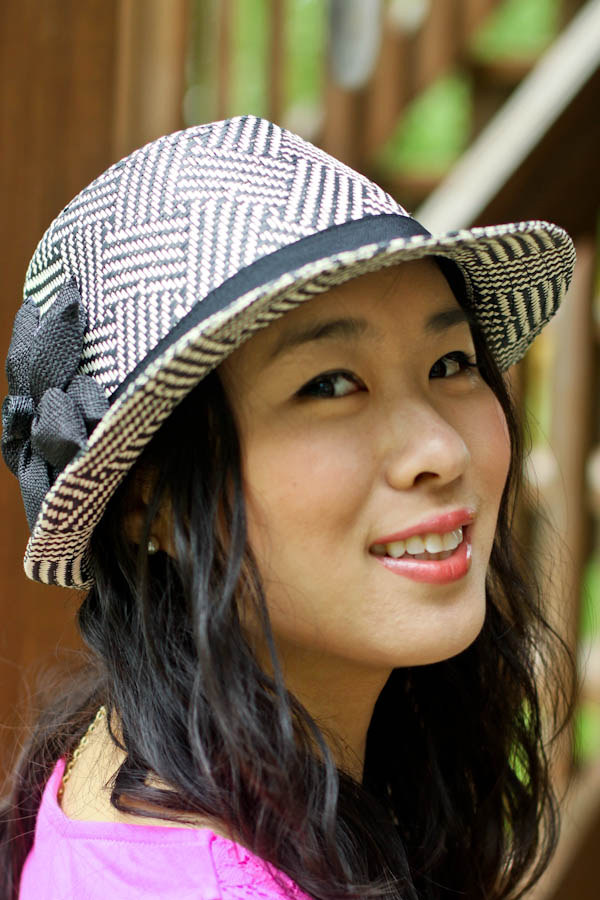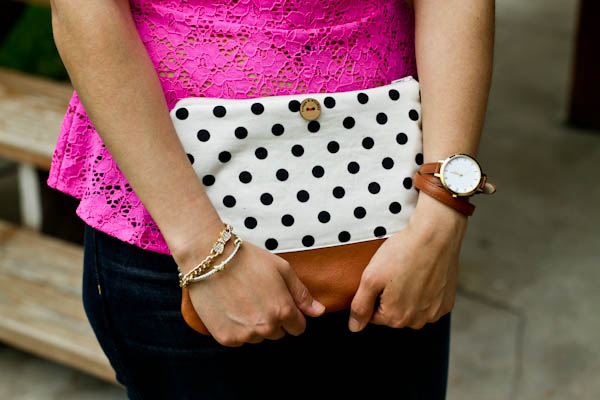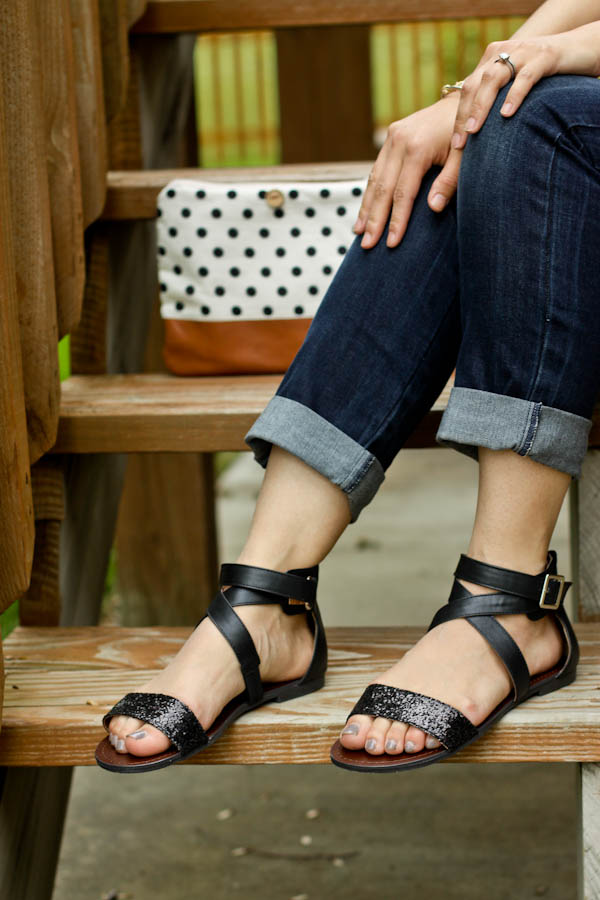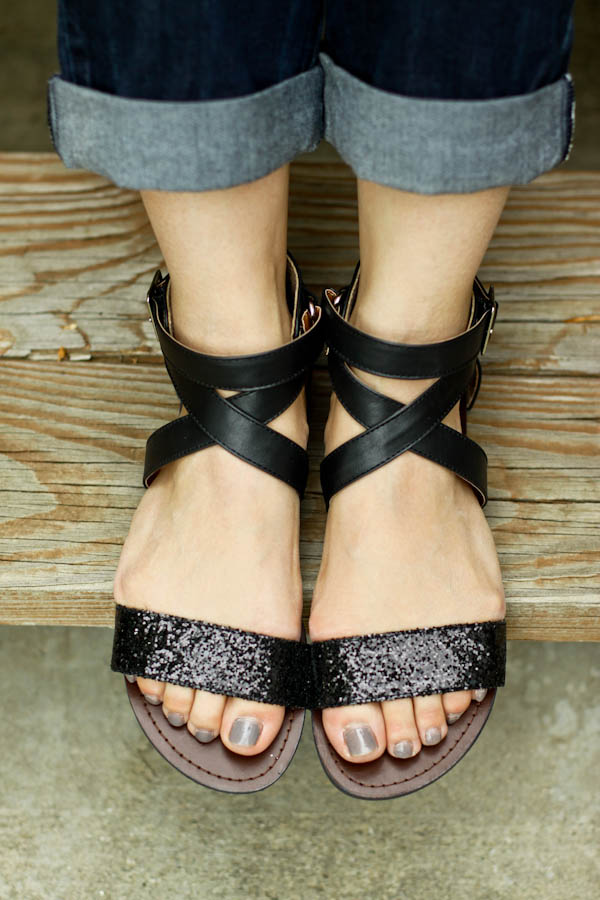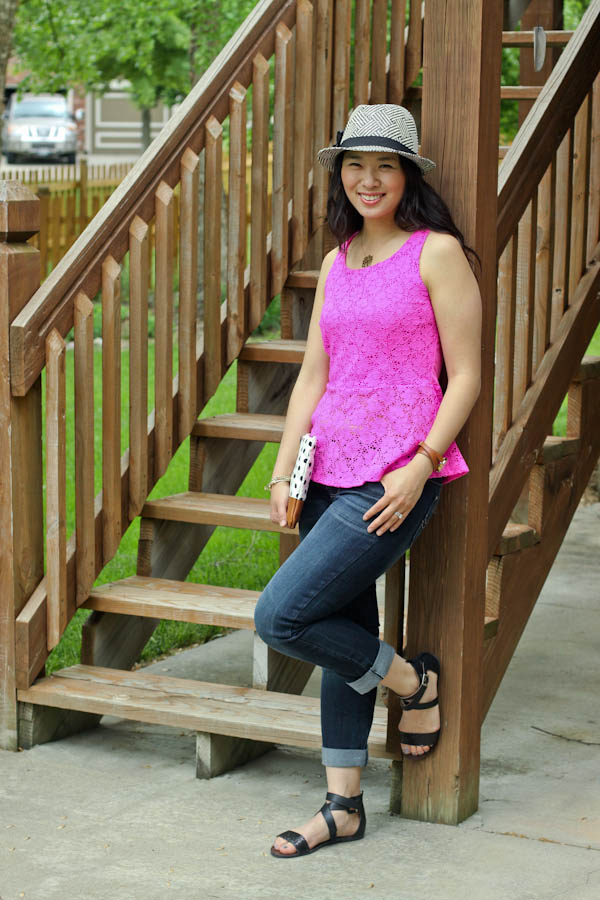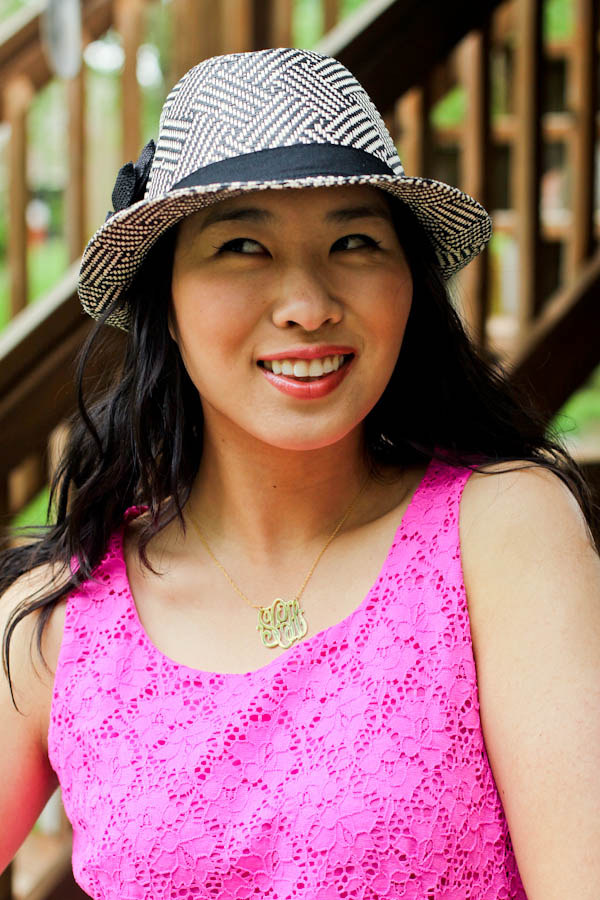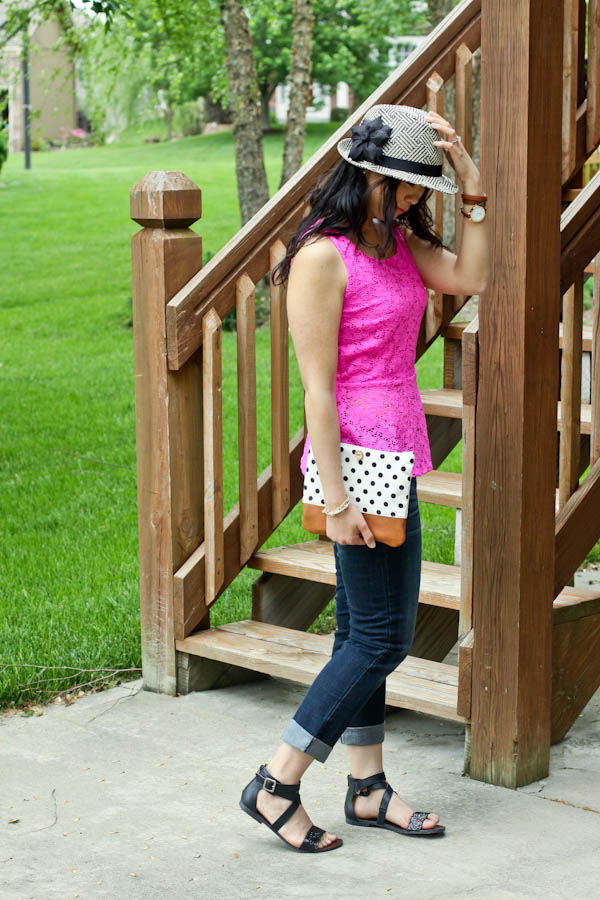 Top: Kmart ($13.99, saved $5.08 with Kmart coupon codes)| Capris c/o Lee | Sandals: Kmart ($16.99, saved $3.48 with Kmart coupon codes) | Hat: Kmart ($7.69, saved $3.59 with Kmart coupon codes) | Bag: Rouge and Whimsy | Necklace: Swell Caroline | Bracelets: J.Crew Factory, c/o Olive + Piper | Watch: Feral Watches
A few weeks ago, Coupons.com contacted me to be a part of a "Show Your Saavy Style" collaboration.  Coupons.com gifted me $100 to Kmart and told me to shop til I dropped – and that's what I did.  I made it a goal for myself to pick some pieces that were my style to a T and some that were a little bit out of my style comfort zone, but still cute.  I wanted to make the most of my money and with the Coupons.com Kmart coupon codes it meant that I kept saving money as I added more things, especially with codes where offered a specific discount the more you spent (10% off for $75+) or a specific amount off depending on how much you spent ($5 off $50+).  In this outfit here, my top, sandals and fedora are from Kmart.  To be honest, I had never looked to Kmart to buy clothing for myself, but I was pleasantly surprised.  I'd compare their style to Target (at an even lower price point) and you know how much money one can drop there on clothes and shoes.  Have you shopped at Kmart before for clothes, shoes, handbag, jewelry, etc?
I'm so excited that the weather is getting warm now.  It's time to bring out the capris and shorts and box up those corduroys and fleece tights.  And going sleeveless means I need to focus more time at the gym on pumping iron.  😉
Don't forget to enter the Datevitation giveaway for a custom love coupon book or use the coupon code to get $10 off your own book!  And jewelry lovers need to enter the That's Mine Boutique giveaway for $75 towards your favorite piece.  Or don't forget that you can get a FREE signature necklace with a purchase of $40+.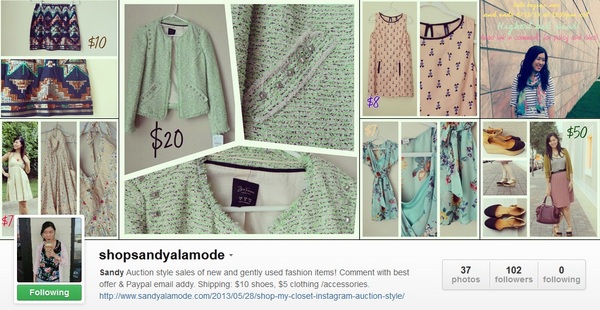 And my Shop My Closet Instagram Auction (@shopsandyalamode) sale ends on Friday 5/31/13 at 11:59PM CST!  Get your BID + Paypal email in on time.  Thanks to all those who have placed bids already, good luck!  🙂
Have a wonderful weekend and thanks for reading!