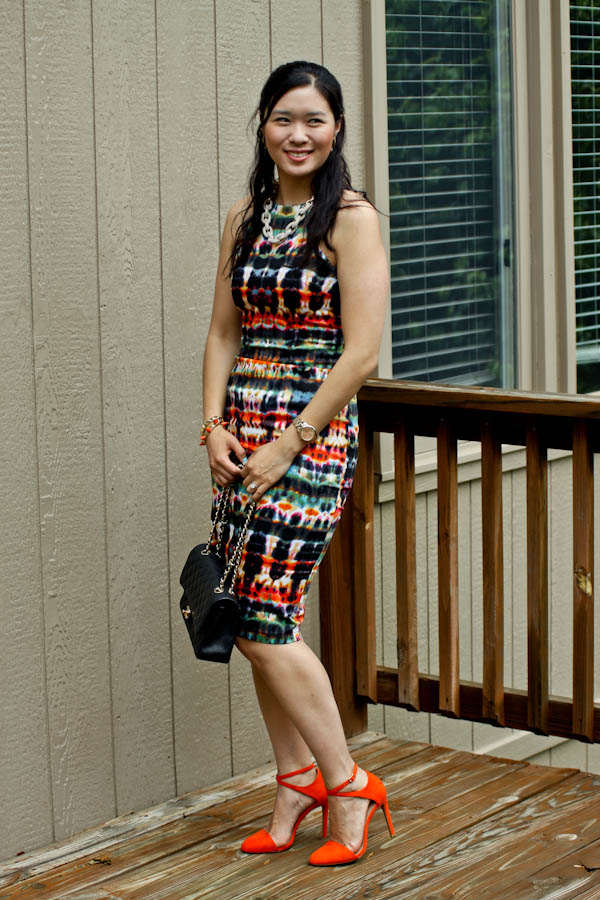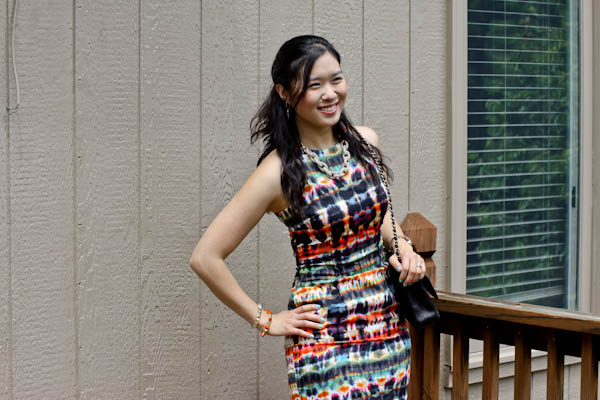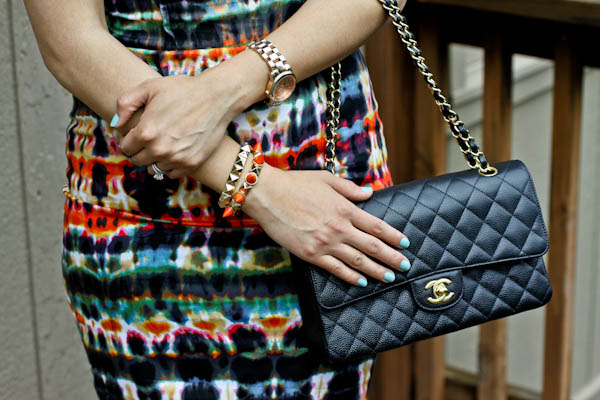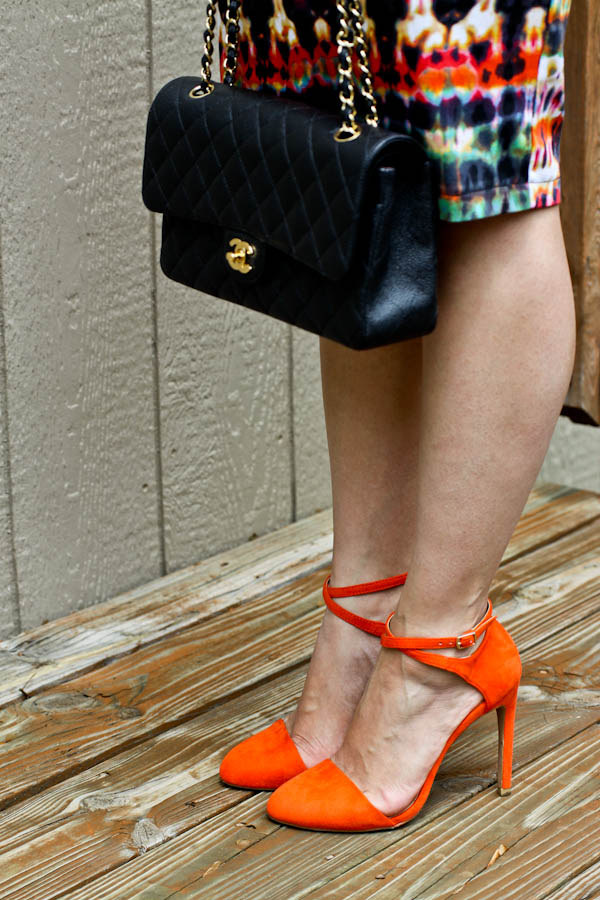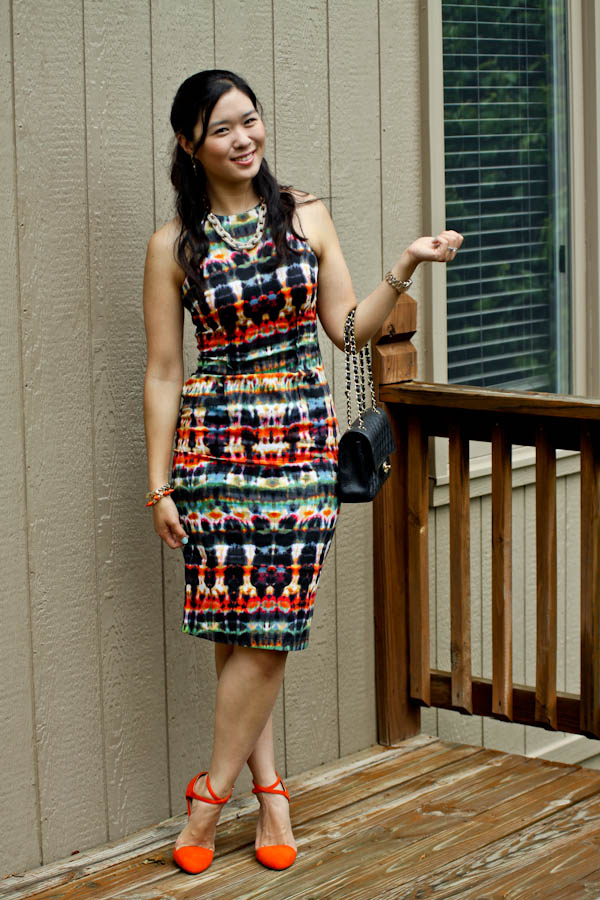 Dress: Kmart ($55.99, saved $28.01 with Kmart coupon codes)| Shoes: Zara | Bracelets: Kmart ($10.99, saved $2.89 with Kmart coupon codes) | Necklace: Apple Of My Eye Jewelry | Bag: Chanel
As I shared with you in this post,  Coupons.com gifted me $100 to Kmart as part of the Show Your Savvy Style collaboration.  This is my second post in this series.  For this look, I wanted to try something out from their AX Paris line of clothing.  The clothes in this line are meant to wear for going out, looking sexy, and are of a trendier style.  They have maxi dresses, bodycon dresses, cut out dresses, form fitting dresses, party dresses… totally things I wouldn't have thought of to get at a Kmart.
I love this dress I got because I think it looks like a piece of art and I don't have anything quite like it in my closet!  It's got a great mix of colors, is a good knee length and has a cutaway sleeveless top for some extra flair!  😉  I decided to play off of the orange in the dress and pair it with an orange/gold bracelet and some bright orange shoes!  Add in my Chanel bag, and let's call it a date night!  😉  Linking up to Fashion and Beauty Find's Keeping It Casual link up!
Also, will you come vote for me in the Chippmunk Expert Shopper contest? Just find my photo and click LOVE IT!  Thanks!! 🙂
Do you have clothing that you think looks like art?