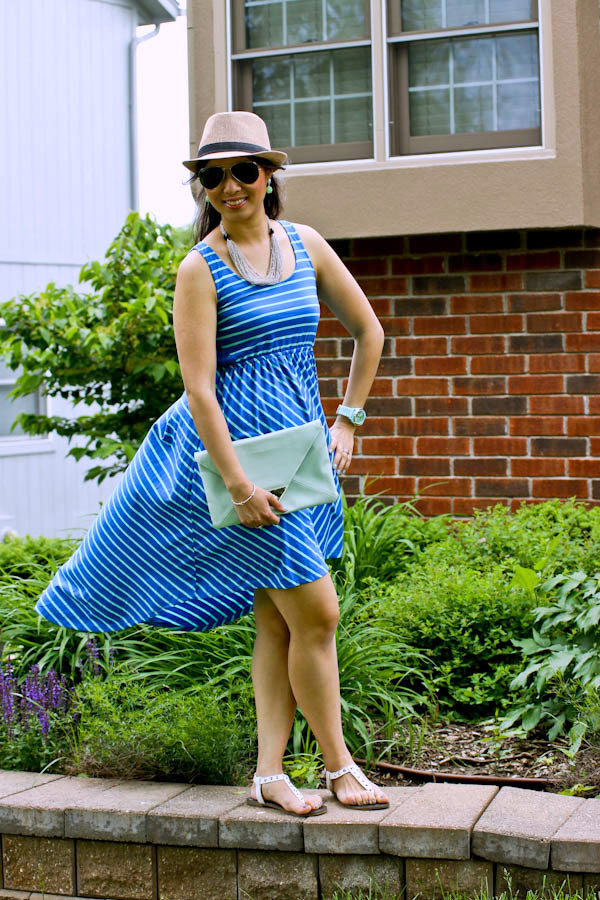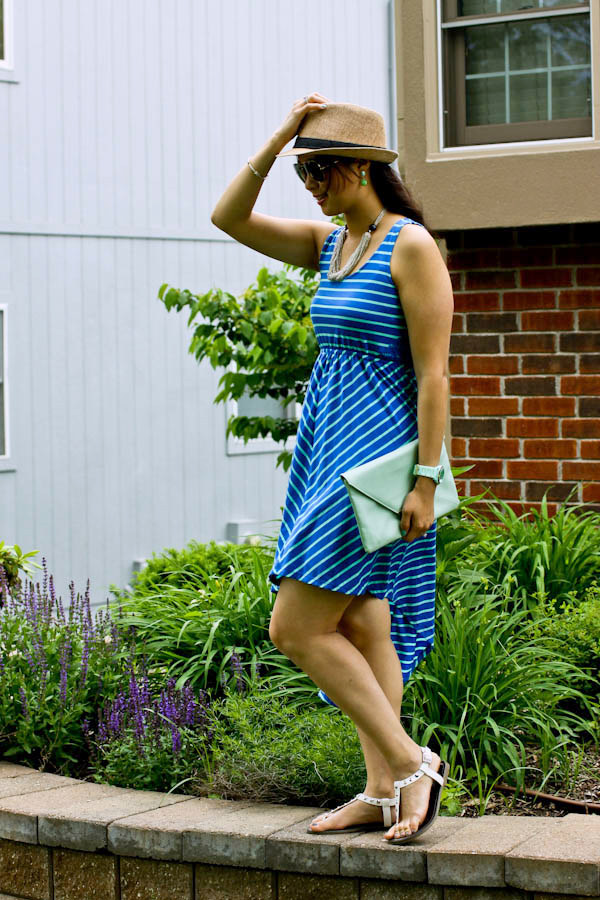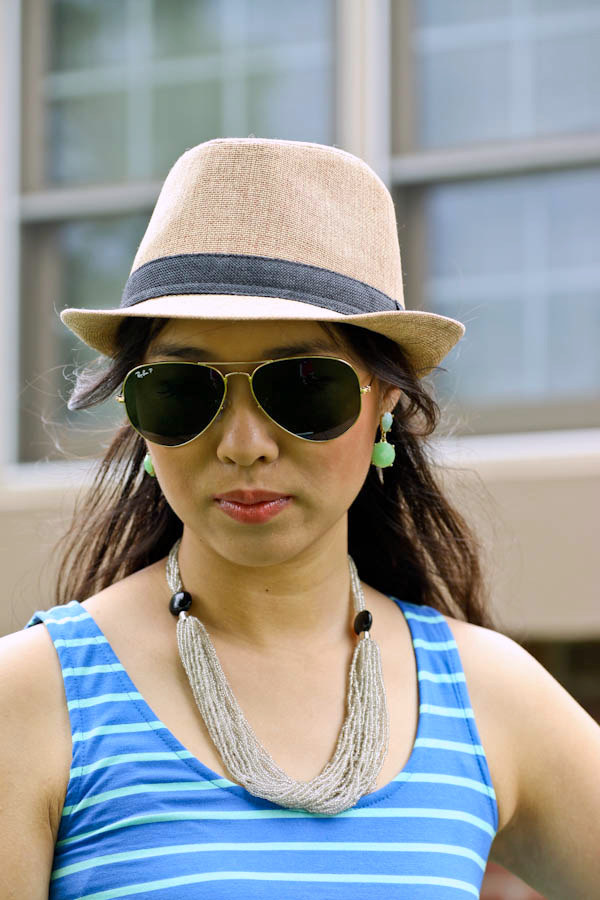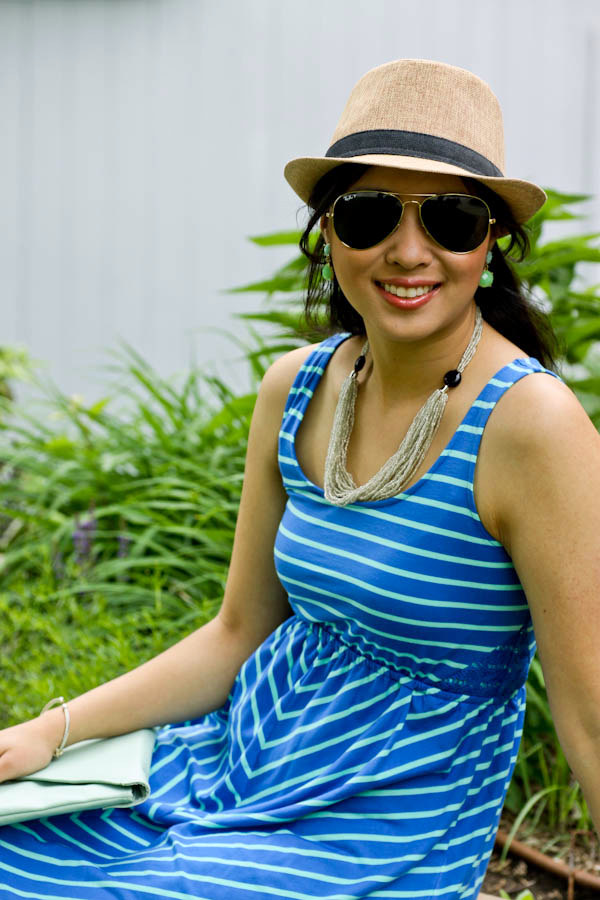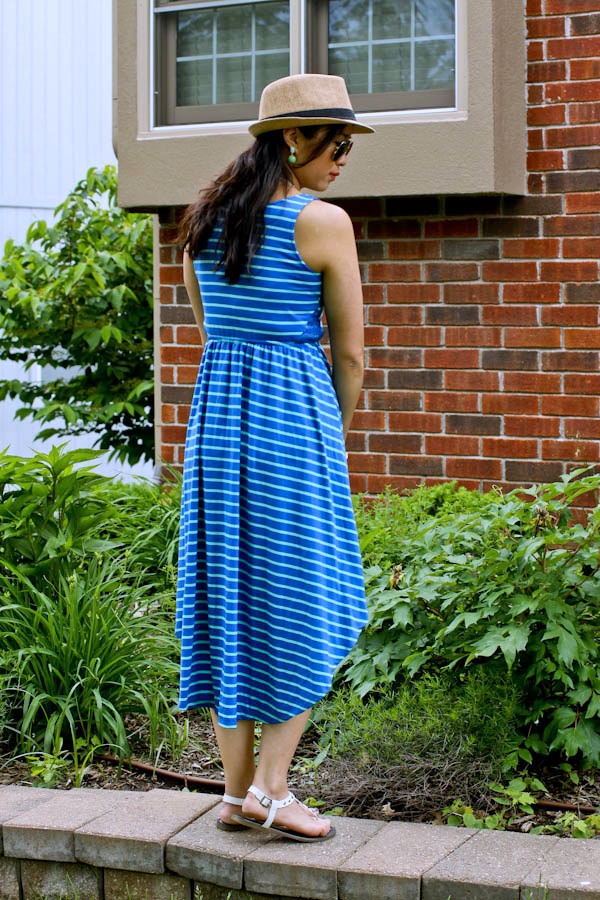 Dress: Kmart ($13.99, saved $5.07 with Kmart coupon codes)| Shoes:Kmart ($16.99, saved $3.48 with Kmart coupon codes) | Necklace: Musana Jewelry | Bracelet: Olive + Piper | Watch: Anthropologie | Earrings: JEWELIQ | Clutch: ASOS | Aviator Sunglasses c/o Sunglasses Shop | Hat: H&M

As I shared with you in this post and this post, Coupons.com gifted me $100 to Kmart as part of the Show Your Savvy Style collaboration. This is my third and final post in this series. From this outfit, my dress and sandals are from Kmart. This look is great as it's more of a casual running errands or hanging out by the beach (if only I lived by one) type of outfit. This dress has got stripes and chevron and a little lace detailing on the sides and is oh so comfy.
And just wanted to share my new Ray-Ban Sunglasses with you all too. I've always wanted a pair of aviators and it took me awhile to decide on the color, style and size, but I opted for the Large Ray-Ban 3025 Aviator in the classic black/green color with gold trim. I am digging the oversized look of the sunglasses which means it protects me better from those UV rays and (hopefully) makes my face look smaller haha.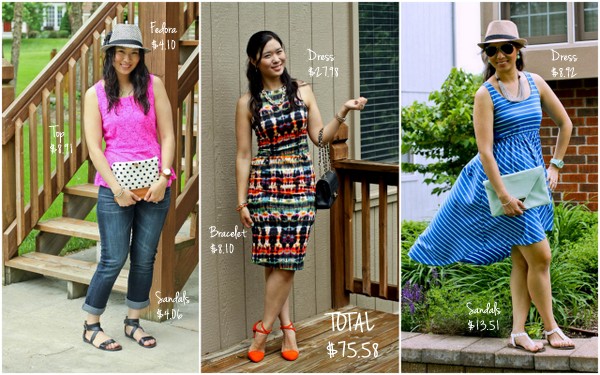 And just to give you a little recap of my Kmart Show Your Savvy Style looks c/o Coupons.com… the pre-tax, pre-shipping total of the 7 items I purchased came out to ONLY $75.58 (a little shy of $100 with tax and shipping). Honestly, through this experience, I was pleasantly surprised at all of the fashionable and trendy items that Kmart has and how affordable everything is especially with some Coupons.com codes! Hope this little series has inspired you and opened your eyes up to look for little ways to save anywhere you shop! 🙂
Which is your favorite look?