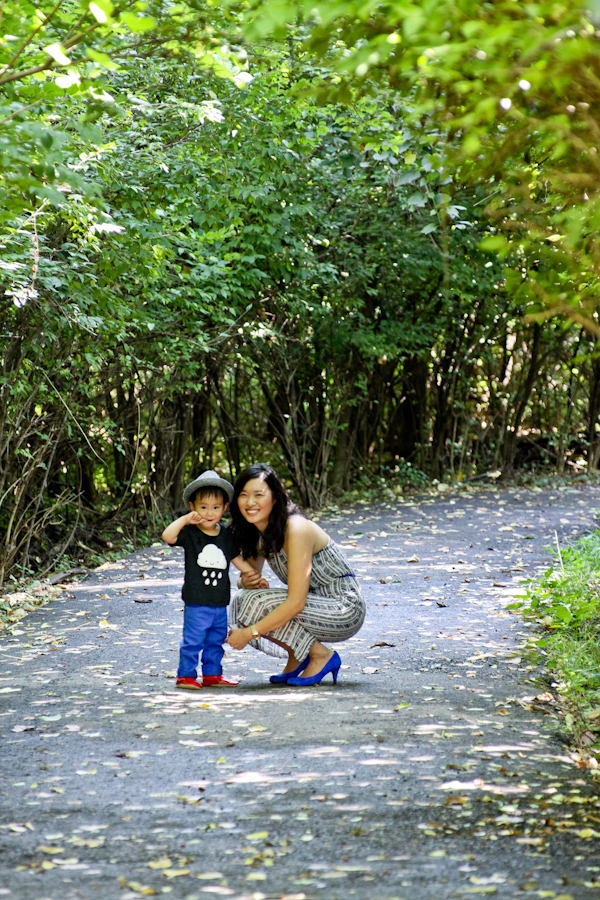 Hi all! I just got back from an exciting weekend of fun with my girlfriends + a guy for a Bachelorette party! It was such a great time full of drinking (of course), eating, fun, gossiping and more. It was tough to be away from my little guy, but I'm always thankful for a husband that can watch him on his own. These photos were taken in a pathway that's real close to our house. You may notice that I tend to do many of my outfit pictures here, but this was actually our first time letting Austin walk through the path (previously he was always in a stroller).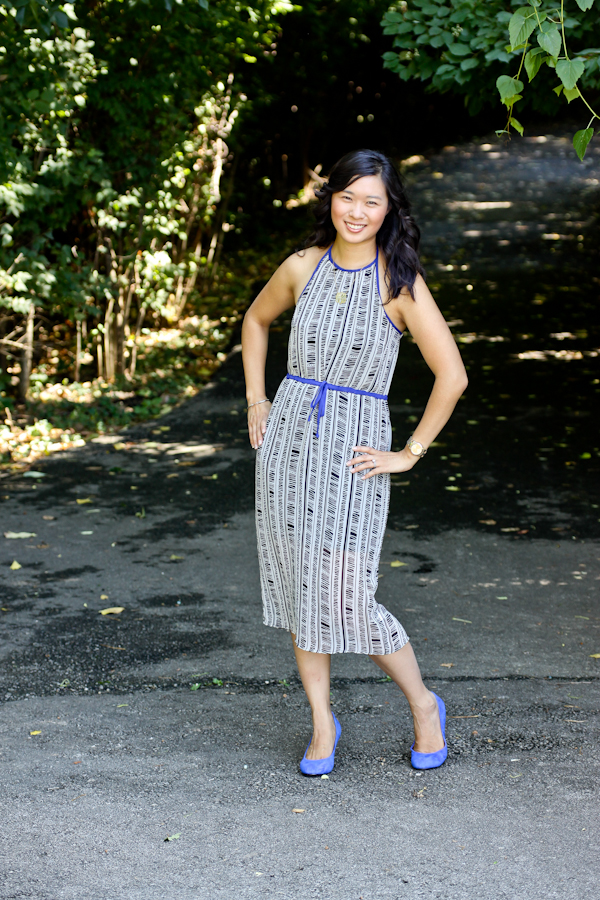 I picked this dress up at the clearance section at Target. I love the pattern and the pop of cobalt blue. Seriously, cobalt blue is starting to become my fave color…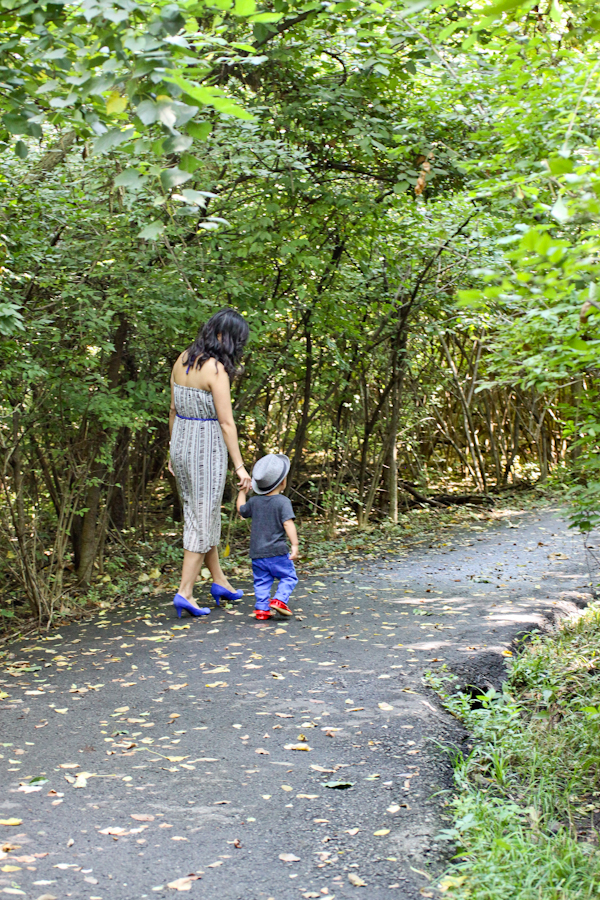 For the beginning of the walk or for any new situation Austin faces, he loves to cling on to me and hold my hand. It definitely takes him a good few minutes to warm up to anything new.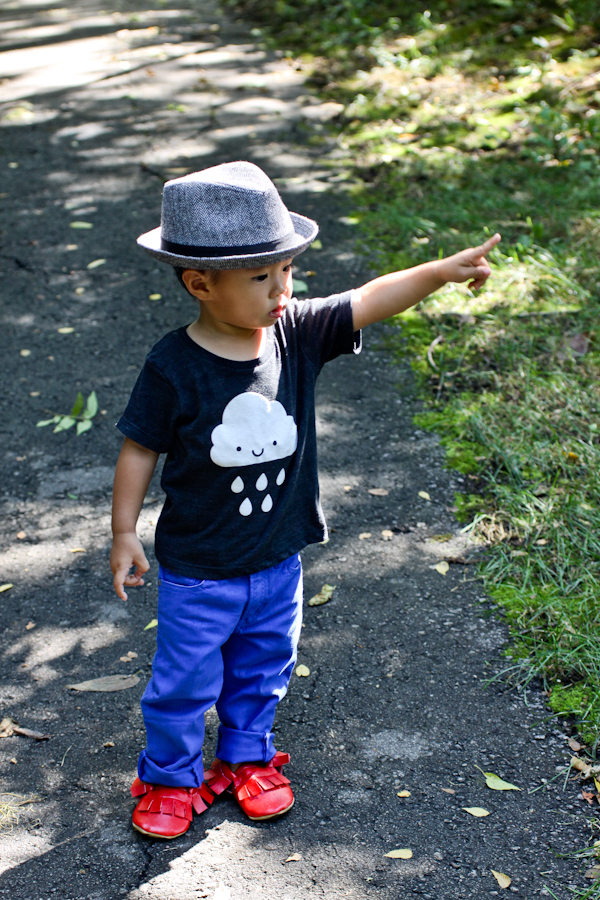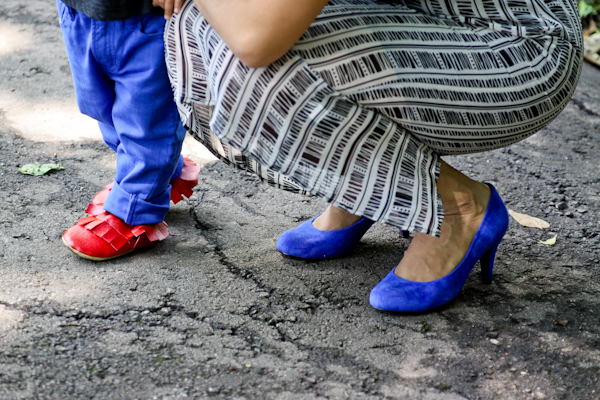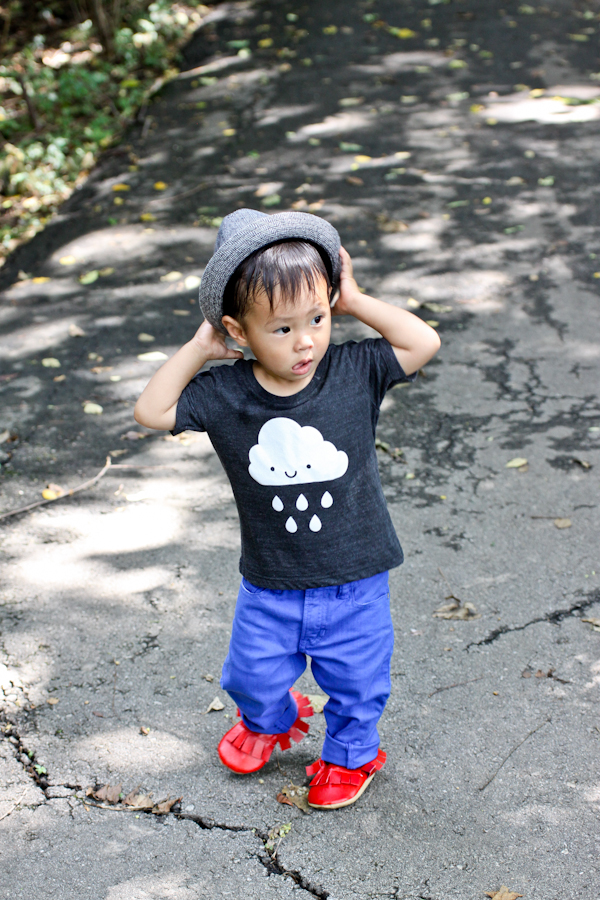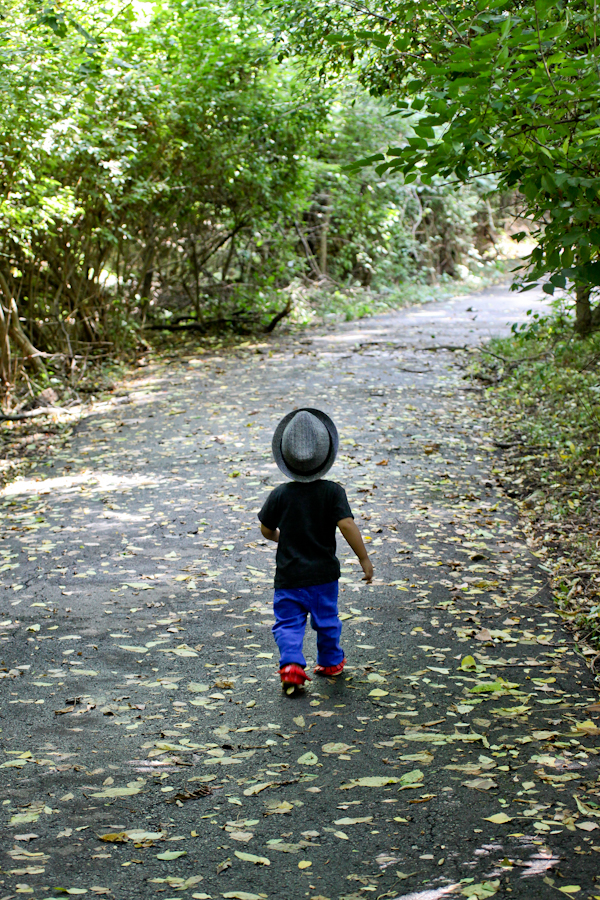 After he gets over whatever fears he may have, he loves to explore and run and NOT hold my hand anymore.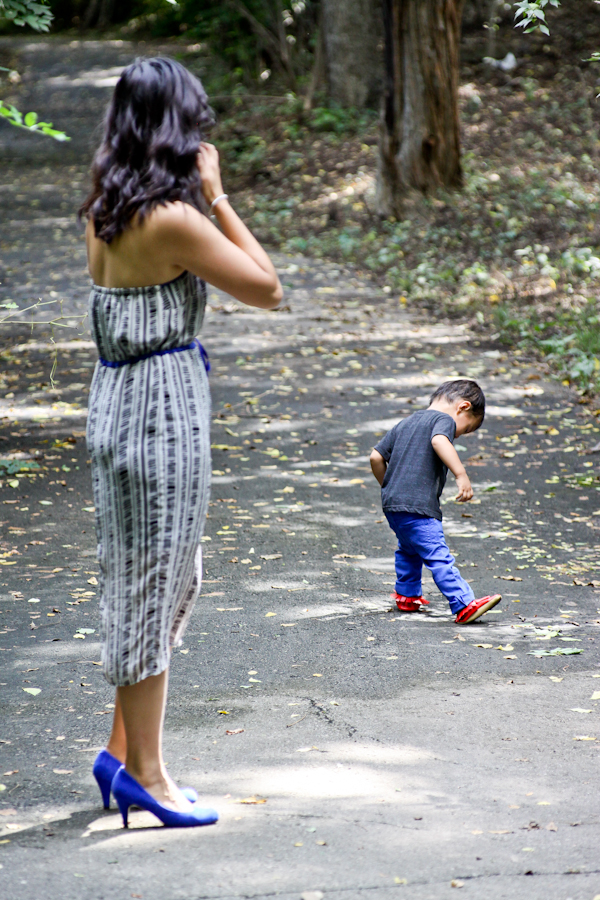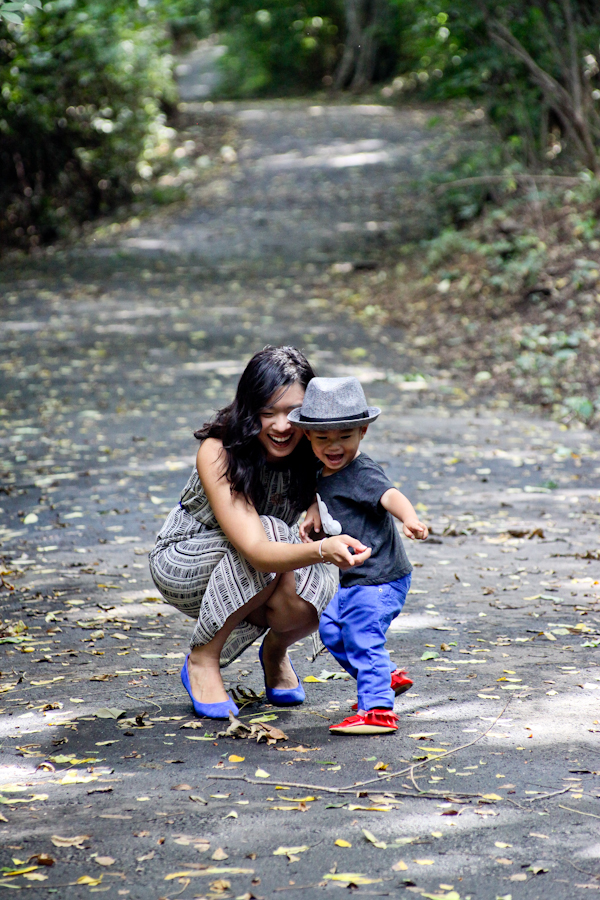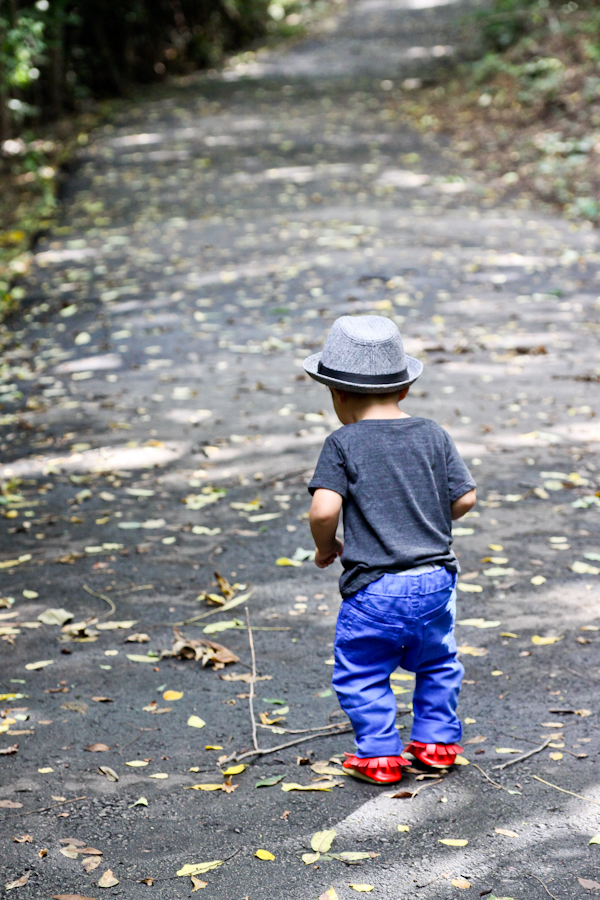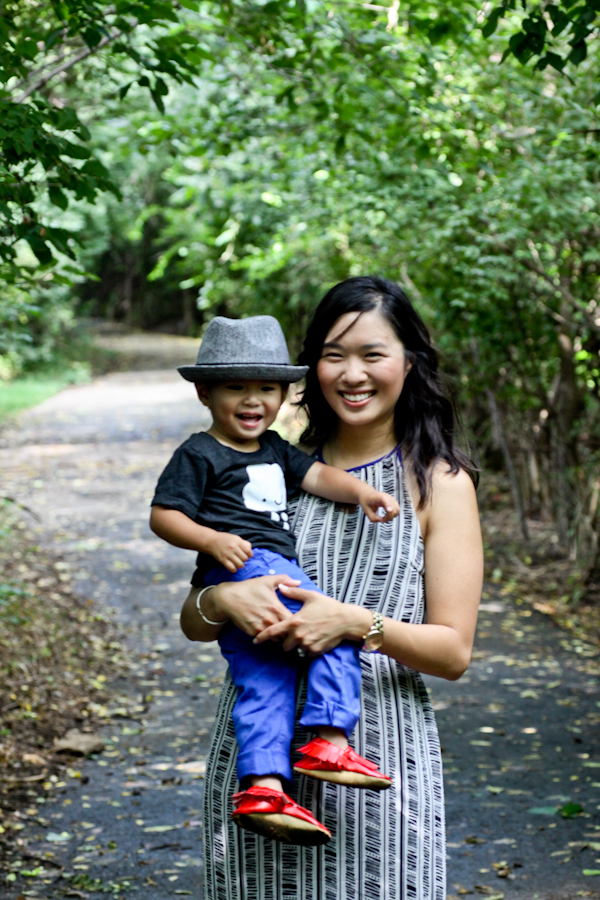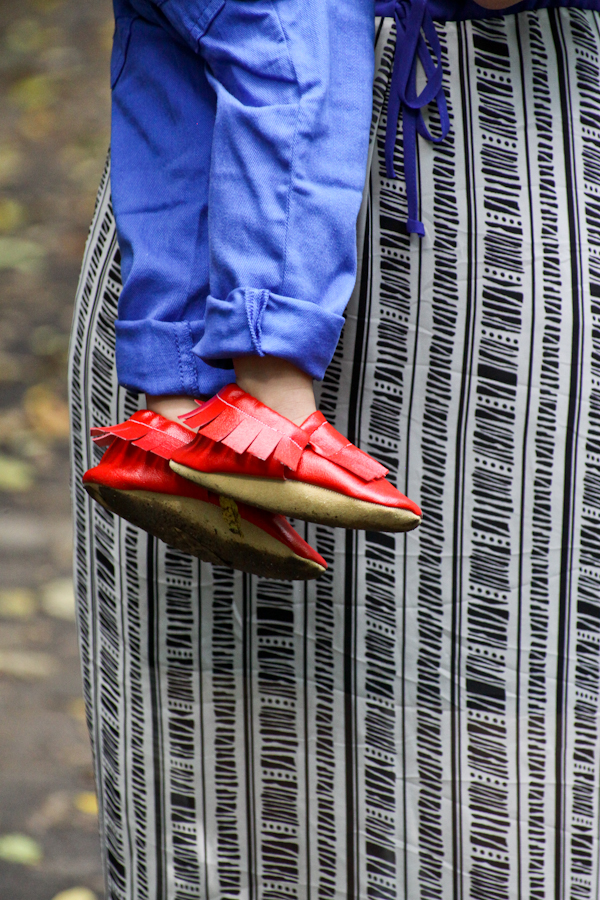 I always love a red as a bold pop of color. These Deerie Handmade moccasins are well made, totally cute, comfortable for the little guy, and come in a range of fun colors at a great affordable price!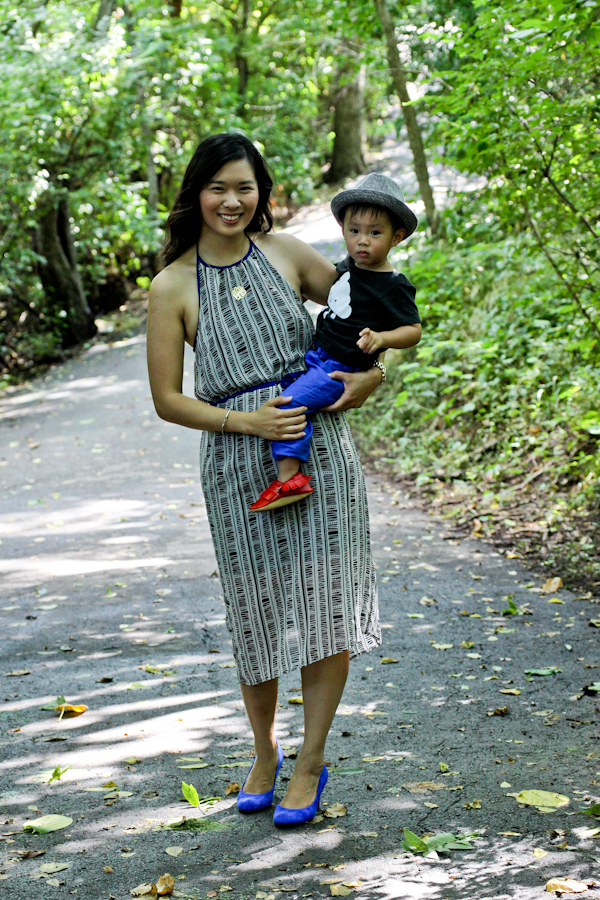 Getting him to smile on demand is something we're still working on. 😉 But I will say, that he loved this first time walking down the path and it will be the first of many!
My outfit
Dress: Target
Shoes: Chromatic Gallerie
Necklace: Swell Caroline
His outfit
Top: Whistle & Flute
Pants: Gap
Hat: Sugar Babies
Moccasins c/o Deerie Handmade