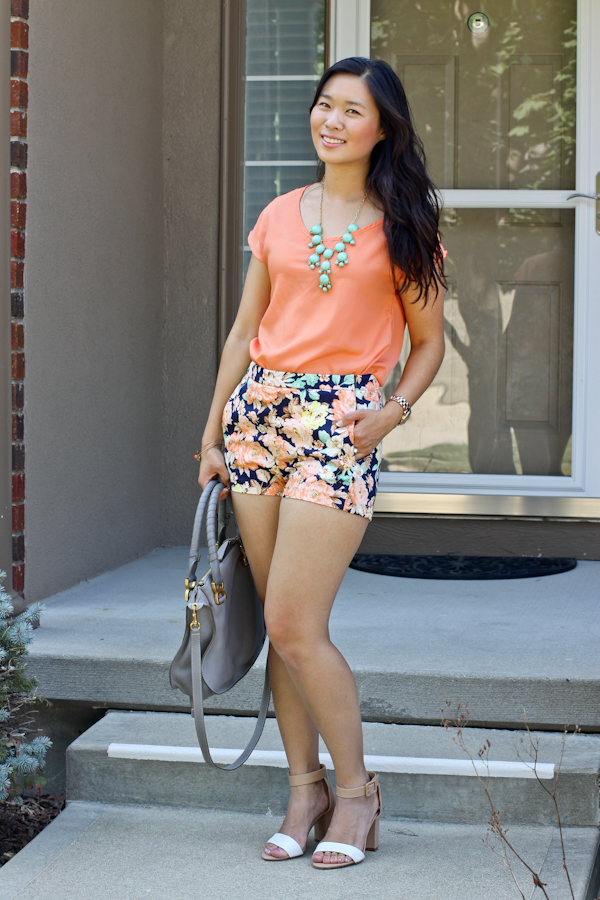 Hands down, peach and mint are my FAVE color combos of this year (and last year too I think)! I probably wear it all too often together, but I just love how Spring/Summer-y it is! So since Fall is approaching, I need to wear this color combo as much as I can as the days are still warm and the sun stays out longer. I guess I'll need to come up with a new favorite color combo for the Fall/Winter season.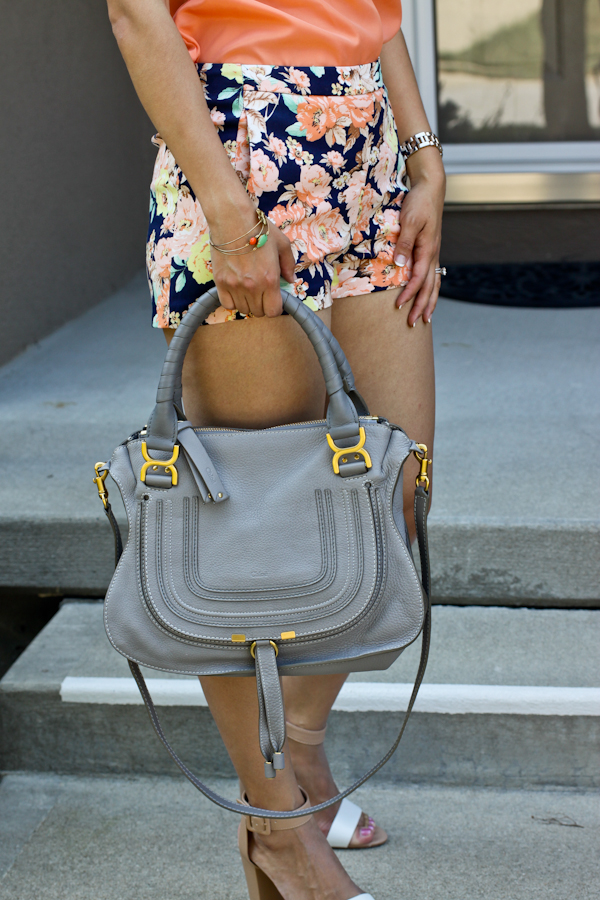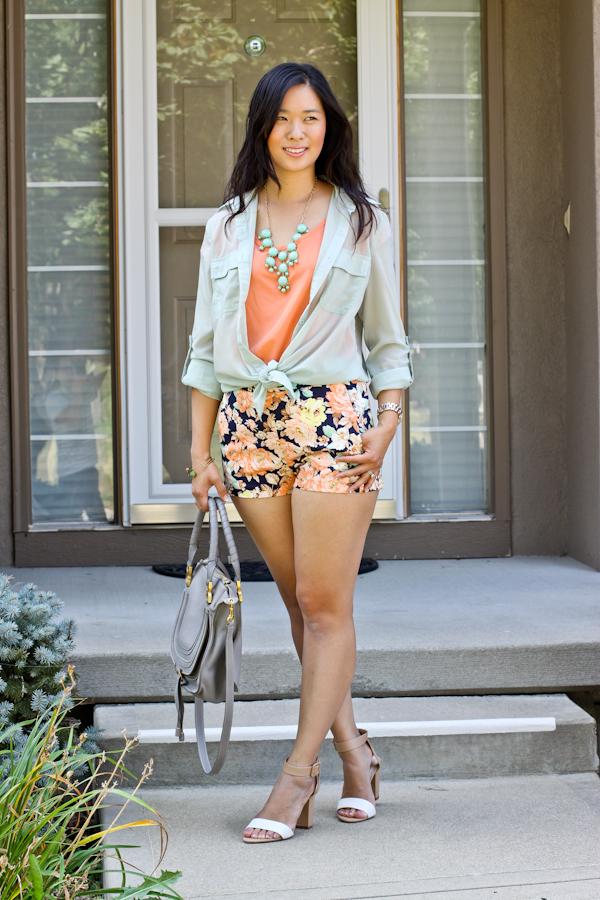 Or maybe instead, when the temps get a bit cooler, I can just layer over a tie front blouse and still wear this outfit into Fall? Although I may need to switch out the floral shorts for floral skinny jeans or something? 😉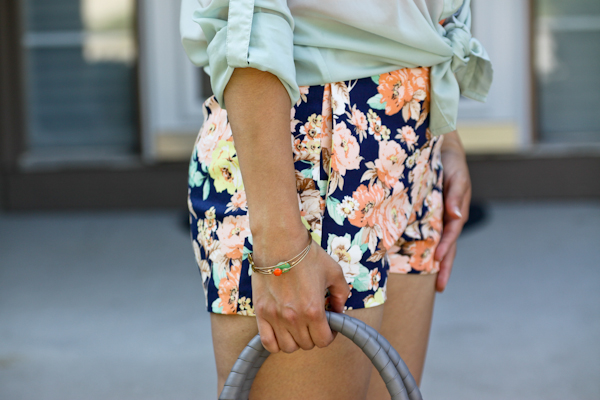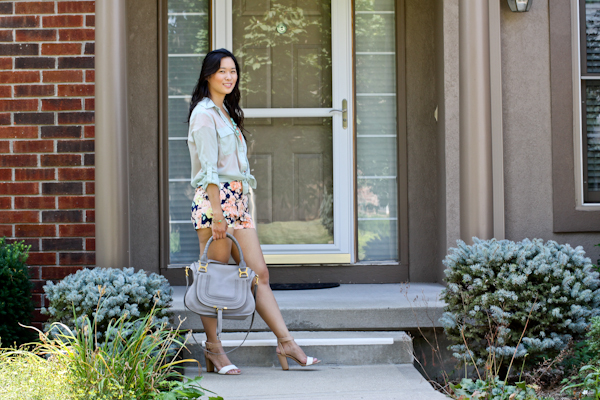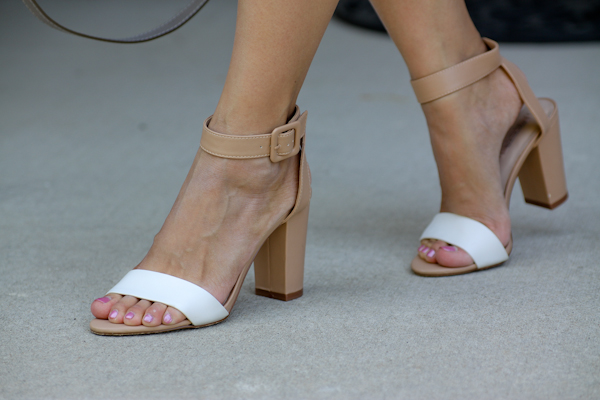 I'm off to a Sip Tip Bachelorette Trip with some girl friends + a guy this weekend! We're heading on a train to a local wine country area where we'll be doing a full day of wine tasting and a full night of drinking. 😉 For the past week I've been planning games, making alcohol soaked gummies, jello shots, and planning outfits for the trip… and it's finally here! Hope you all have a wonderful weekend and see you all next week! Don't forget to follow me on Instagram to see pictures from the trip! 🙂
Linking up to Friday's Fab Favorites!
Outfit Details
Tank: Lush
Blouse: Solemio {similar}
Shorts: Zara {similar}
Shoes: Zara
Necklace: J.Crew {similar}
Bracelets: Frosted Willow
Bag: Chloe