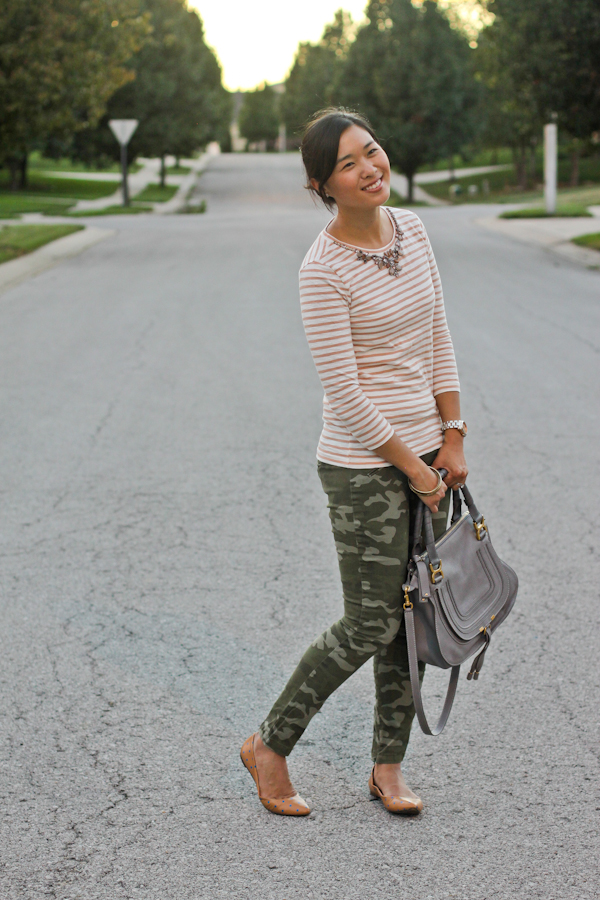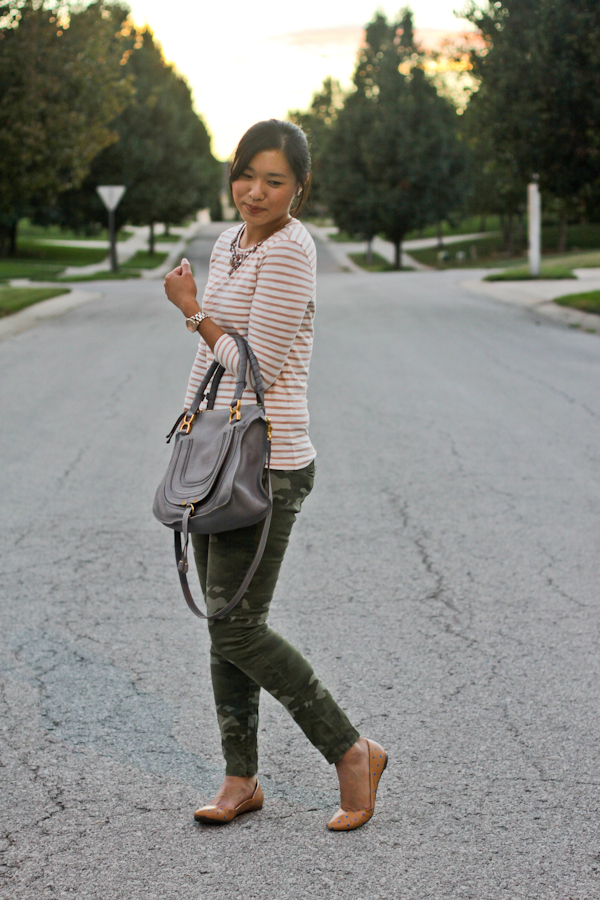 This is pattern mixing at my finest y'all. Stripes, camo and dots and I really think it all goes well together!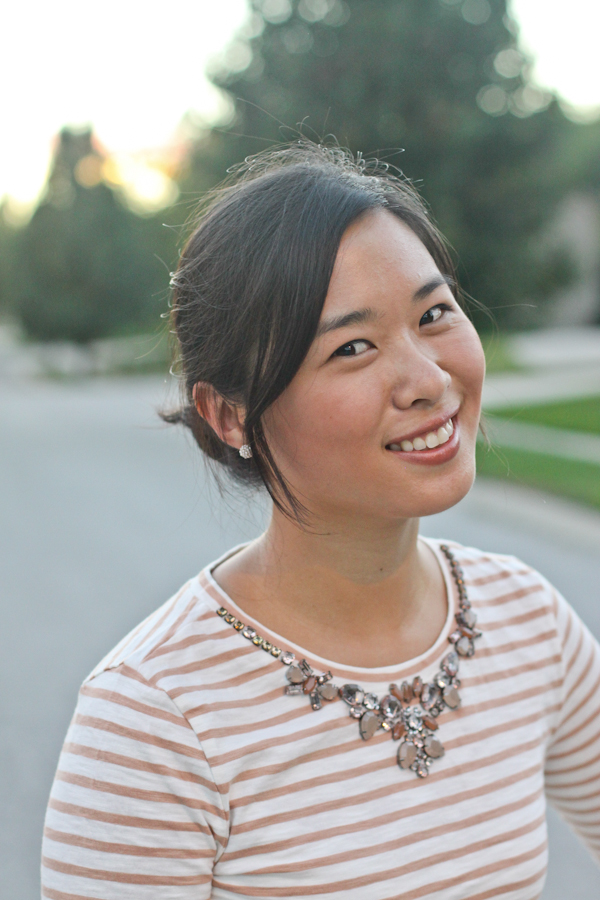 I think jeweled collars are the new thing these days, it saves you a step from having to find a necklace to pair with your outfit, and anything to save steps in dressing myself is a bonus in my book.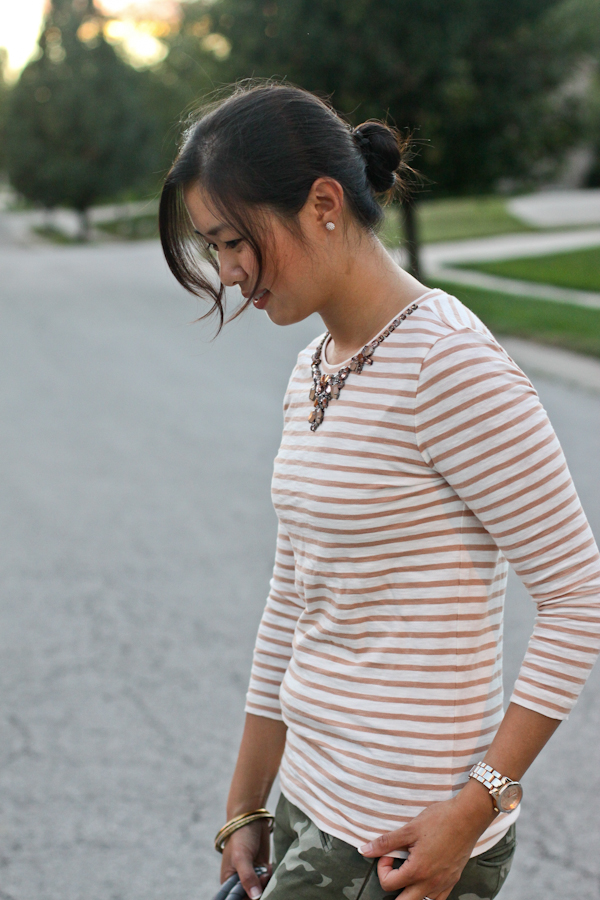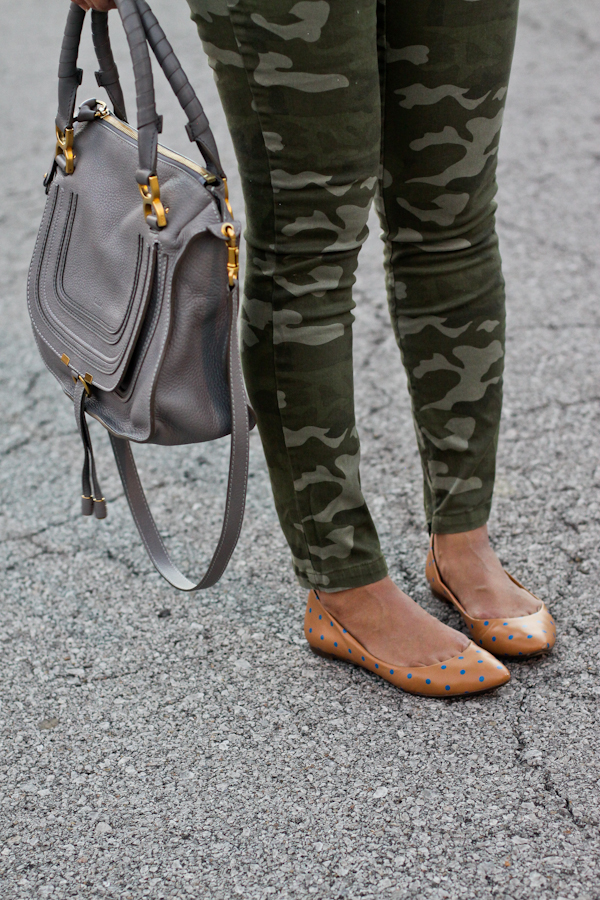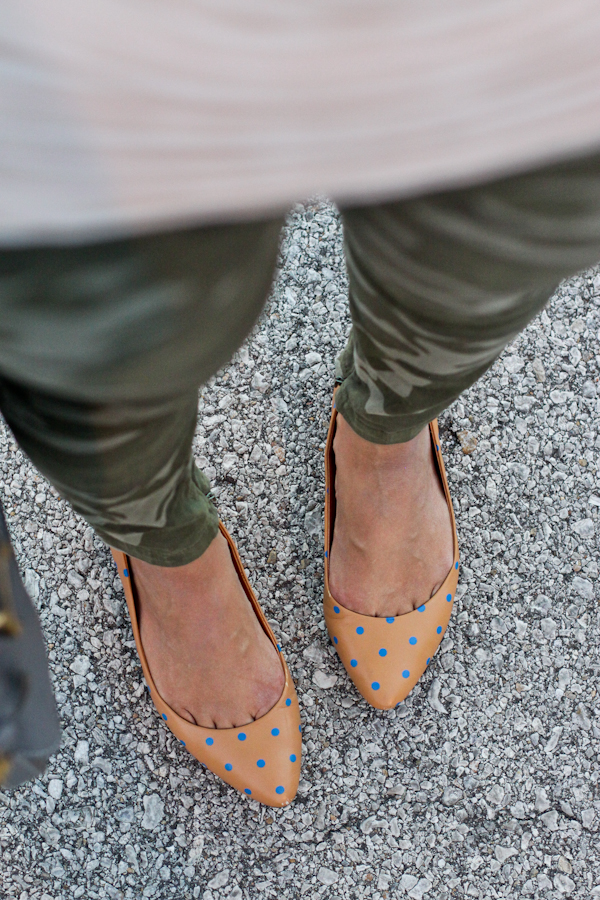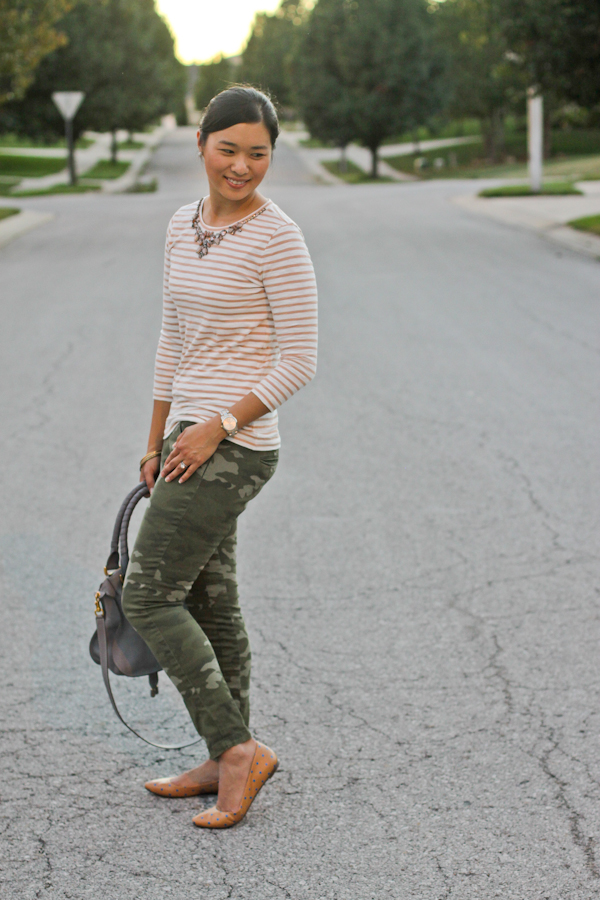 By the way, can't believe we just discovered this new spot for taking pictures… our street! It's the perfect spot for taking pictures when the sun is setting. 🙂 Gives it a little "street style" appeal even though it's in the middle of suburbia. HA!
Linking up to Random Wednesday and Tres-Chic Fashion Thursday!

P.S. I had to pick a new winner for the Deerie Handmade giveaway and the winner is Ilene of Much Love, Illy! Congrats girl! Send me an email! 🙂
Outfit Details
Top: J.Crew {last day to get 25% off your purchase with code SHOPFALL}
Pants: GAP {similar}
Shoes: Madewell {similar}
Bag: Chloe