Disclosure: I am part of the Verizon Voices Style Program and have been provided with a Samsung Galaxy Camera and 6 months of service. All photos in this post were taken by the device.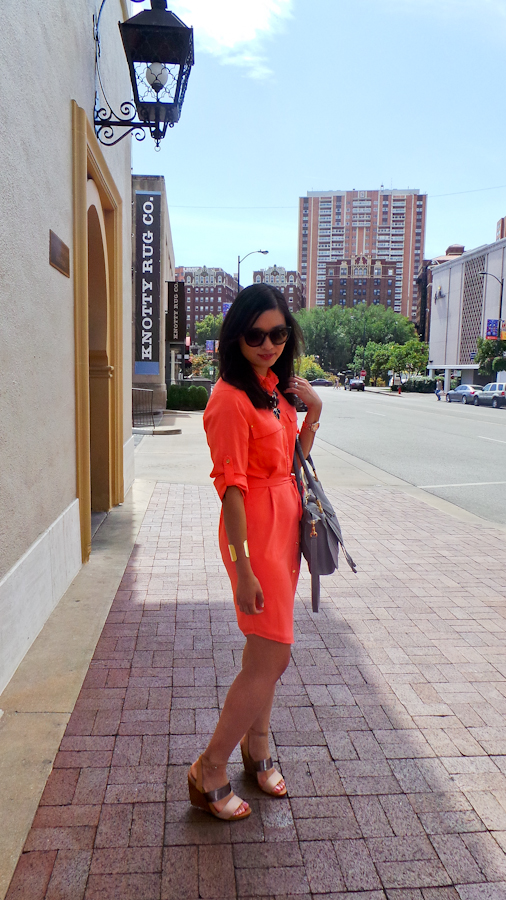 The week just barely began and I've had one of the roughest Mondays that I've ever had in awhile. Things are quite crazy at work right now, nights are tough with an ornery toddler, we found out that our freezer wasn't freezing half of our things which means a mad rush to cook everything and throw the rest out, we need to look for new renters for our other house, and there's just not enough time to do the things I truly want to do (is there ever)?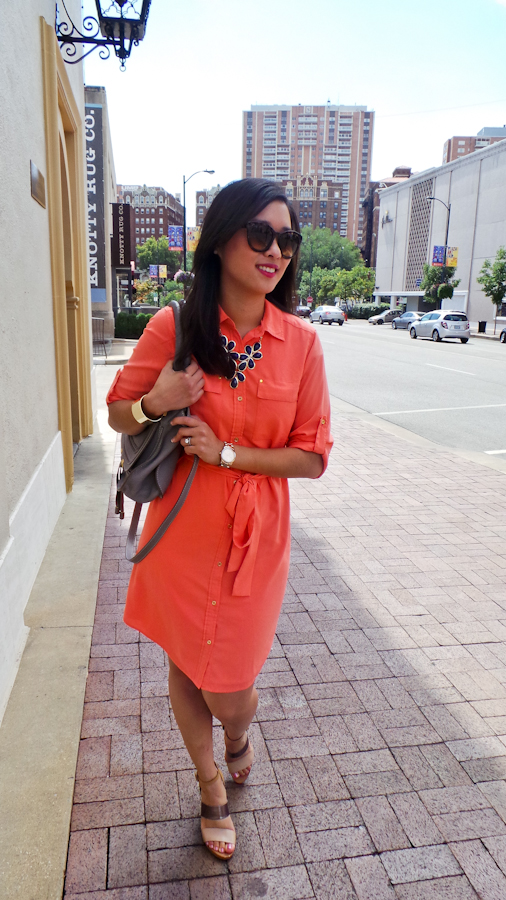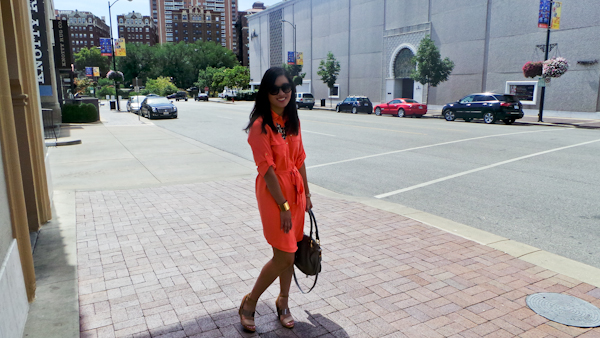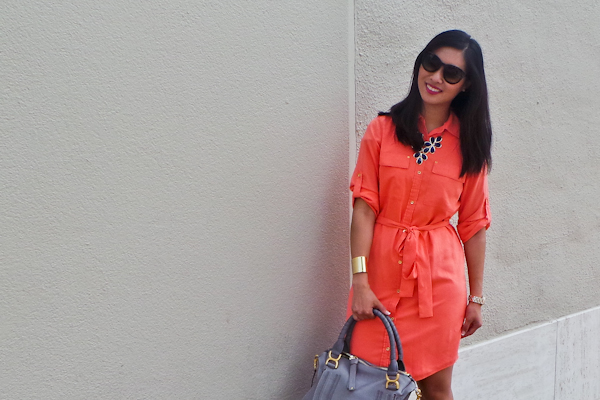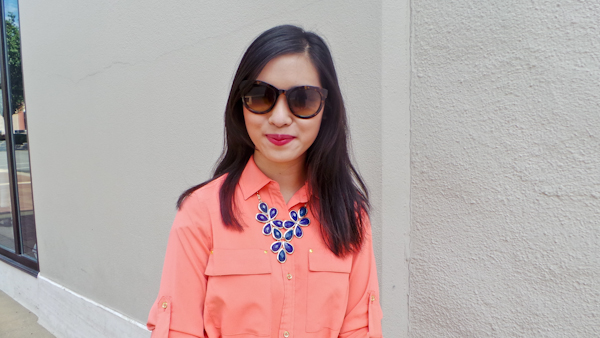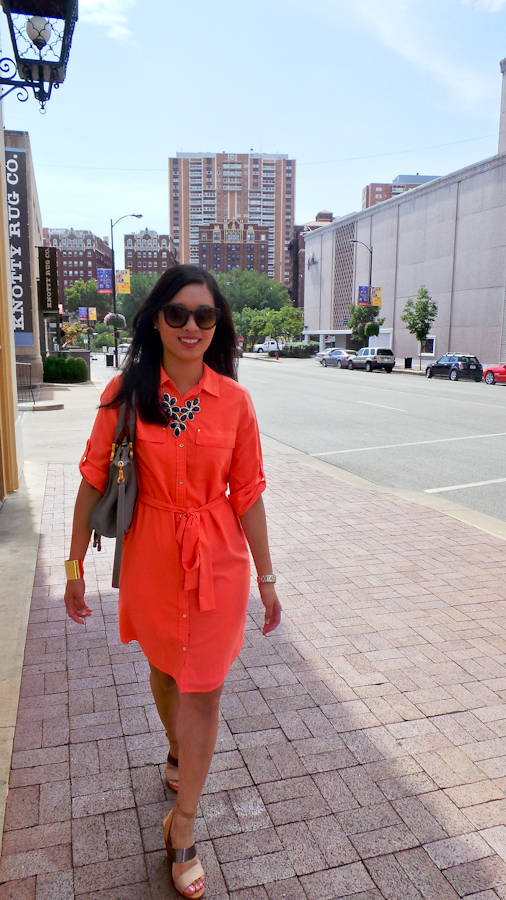 So when times are tough, I love a great shirtdress that works for day, night, and is an outfit in itself. Just add jewelry, a bag, shoes (and sunnies) and you're done.
Outfit Details:
Dress: Calvin Klein
Shoes: ShoeMint
Bag: Chloe
Bracelet Cuff: Lemon Stripes
Necklace: Francesca's
Sunglasses: Sole Society
Oh and one last thing, on a whim this past weekend I decided that I needed to make some more money. Maybe I was inspired by all the garage sales that were happening around our neighborhood area, but I just felt like it was time to share some more of my clothes with you all! 🙂 So if you are looking for some new, gently used clothing for your own closet, stop on over at my Instagram SHOP MY CLOSET SALE at @shopsandyalamode! All current auctions will end on Wednesday, 9/25 at 8PM CST. Shipping is $5 for first item, and $1 for additional items. I will invoice you via Paypal if you are the highest bidder and expect payment within 48 hours so items can be shipped! Please help out my already horrible week but buying up all my items so I can make room for more! 😉